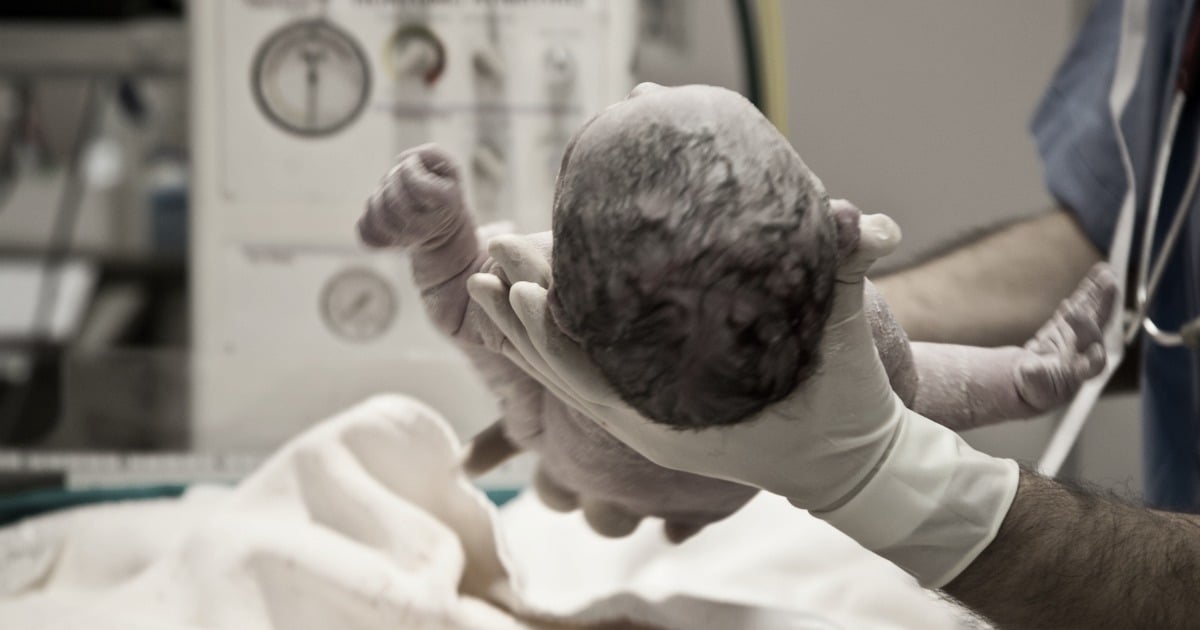 When pregnant women talk about birth plans and the music they'd like to listen to as they deliver, they don't often include a clause in their detailed notes about what they'd do if they require an emergency c-section.
Because nobody really believes anything will go wrong for them.
We are women. Our bodies are designed to grow babies and birth them. Those things happen to other people. My birth will be just like in the movies, panting and tears and cuddles and love.
The first sign something was wrong during the birth of my first child happened when my husband was out of the room.
Mum and I were sitting down, enjoying ourselves now that I'd been given an epidural and could no longer feel a thing. We were talking excitedly to each other.
Millie Hill from the Positive Birth Movement talks to Holly Wainwright on This Glorious Mess. 
When a nurse came in to do a "internal exam" I spread my legs and lay back with a smile on my face.
The nurse left the room quickly and came in with a midwife. They then proceeded to whisper urgently to each other. Mum and I looked at each other and we just knew.
My husband walked back in and I said, "something's wrong".
We sat in silence, waiting to be told what was happening to the baby who was still in my body.
Nobody included us in any discussions. About 15 minutes later I heard my obstetrician shouting in the hallway, something like, 'If she's only four centimetres dialated why have you called me in!"
I then heard a whispered discussion and next thing I knew he was in the room, performing his own internal exam and then quickly informing us that my baby was in distress.
He was posterior (face up) instead of face down and due to my "abnormally small pelvic bone" I'd require an emergency c-section.
Minutes later I was "giving birth".
In truth I was in shock and stunned at the turn of events. Afterwards as I lay back and did and said all the things I imagined women who'd just given birth would do and say all I could keep thinking was, 'What just happened'.
And it took a couple of days to hit me. The lack of information, being treated like a piece of meat, the unnecessary trauma and pain. The lack of explanation about my recovery.
The complete disregard.
This incredible video shows a "gentle caesarean" birth. Article continues after this video.
Before my discharge – I couldn't wait to get out of there, despite the incredible amount of pain I was in – my obstetrician came to see me and told me that I shouldn't fall pregnant for at least two years as the incision needed to birth my baby was 'L' shaped and needed time to heal.