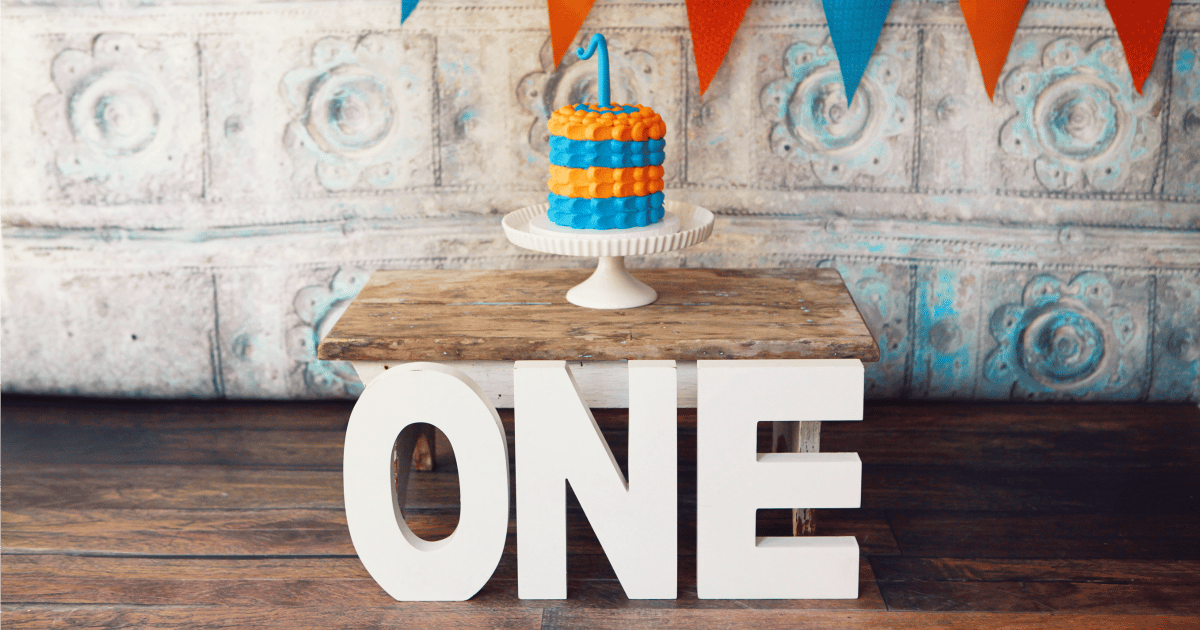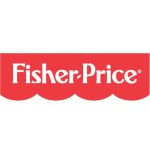 My good friend, her first baby turns one in just a few weeks.
I'm genuinely excited, she's one of my closest friends and I'm spending quite some time online looking for the perfect present for both her and her baby.
For her, I suspect it will be a bottle of Veuve Cliquot, but for the baby I want something tasteful, memorable and also something that will help kick along baby's development. Here's my short list.
Fisher-Price Touch 'n' Crawl Lion.
Fisher-Price's adorable Touch 'n' Crawl Lion is a bright and engaging toy for a baby. It moves and it plays lively music to encourage baby to crawl, and it the Lion is a plush texture for baby to touch and enjoy.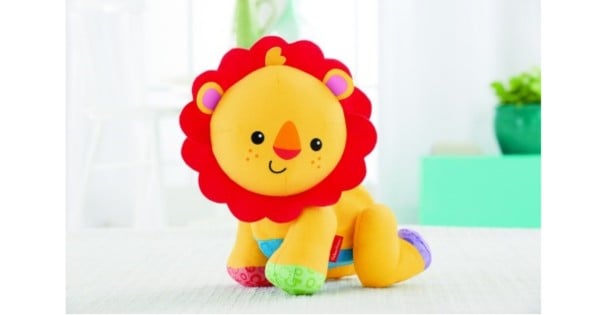 Fisher-Price Touch 'n' Crawl Lion. Image: Fisherprice.
Radio Flyer Walker Wagon.
For babies that are a little further along a walker is a great gift idea. I like the radio flyer walker wagon. It looks great and it has a natural resistance to help keep newly toddling toddlers a wee bit safer.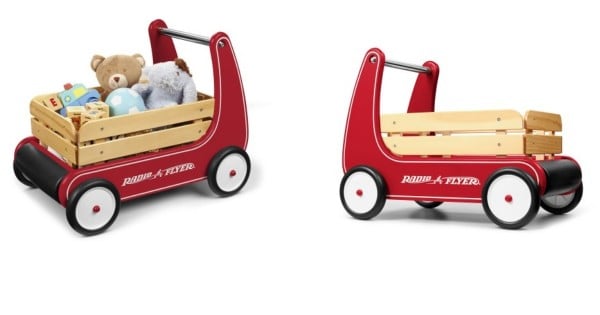 Radio Flyer Walker Wagon. Image: Radio Flyer.
A personalised quiet book.
Quiet books, sometimes called busy books, are great to help little minds and little fingers learn to work together. I love the idea of getting a personalised quiet book to just make it even a little more special.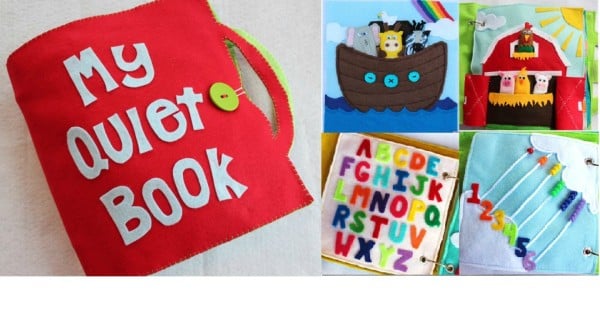 A personalised quiet book. Image: RoseInBloomCreations.
An indoor tent.
I'm a big fan of DIY, and I feel like with a bit of effort I could probably work with my father in law to make an indoor tent myself. But, not all of us are blessed with a working sewing machine and a close friend with some carpentry skills. If you fall into that camp (geddit, camp… sorry) there are plenty of very tasteful teepees on the market. It's nice for a small kid to have a hidey hole and it's nice for a parent to have somewhere to quickly stash the toys when unexpected guests arrive.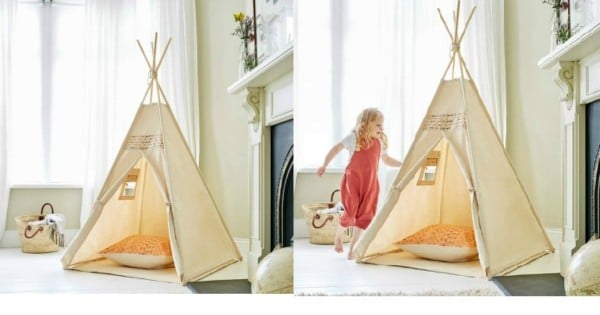 An indoor tent. Image: Littleme Teepee.
Engraved nickel-plated yoyo.
Wouldn't be a first birthday without a precious keepsake, especially if you're an aunty or uncle or godparent.
These fancy engraved yoyos are a neat idea. They probably won't be used for a while by the birthday boy or girl, but they'll look pretty in a kid's bedroom for a couple of years, and eventually will likely be a source of fascination and challenge for a bigger kid.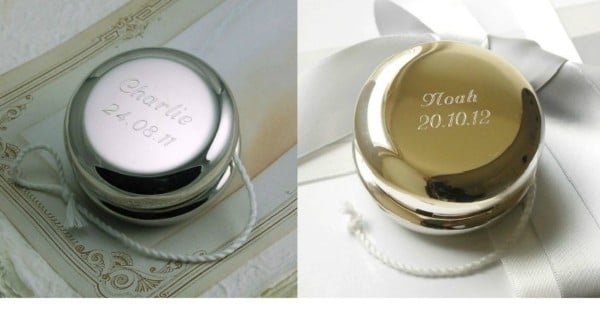 Engraved nickel-plated yoyo. Image: Highland Angel.
 Noah's Ark sorting toy.
I love a sorting toy. Both of my kids have got the old fashioned Tupperware sorting balls in their toy collections. They're great to help develop motor skills as well as pattern recognition.
I love the idea of a Noah's Ark sorting toy. It's a great combination of a classic story and a sorting skills development.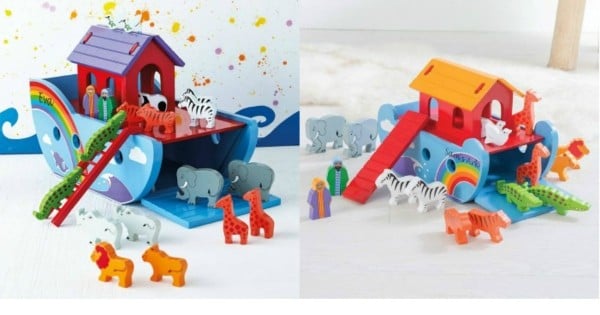 Noah's Ark sorting toy. Image: Oskar and Catie.
What did you give your child for their first birthday?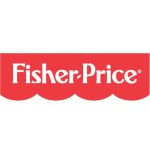 Fisher-Price™ is one of the leading infant and preschool brands in the world with over 84 years' experience and research in making the world's leading baby gear and preschool products. Fisher-Price™ brings to life the benefits of play based learning through the celebration of your child's milestones . It is a brand built on the simple honest principles that our products must be playful, imaginative and trust-worthy. Fisher-Price™ gives your child the best possible start.