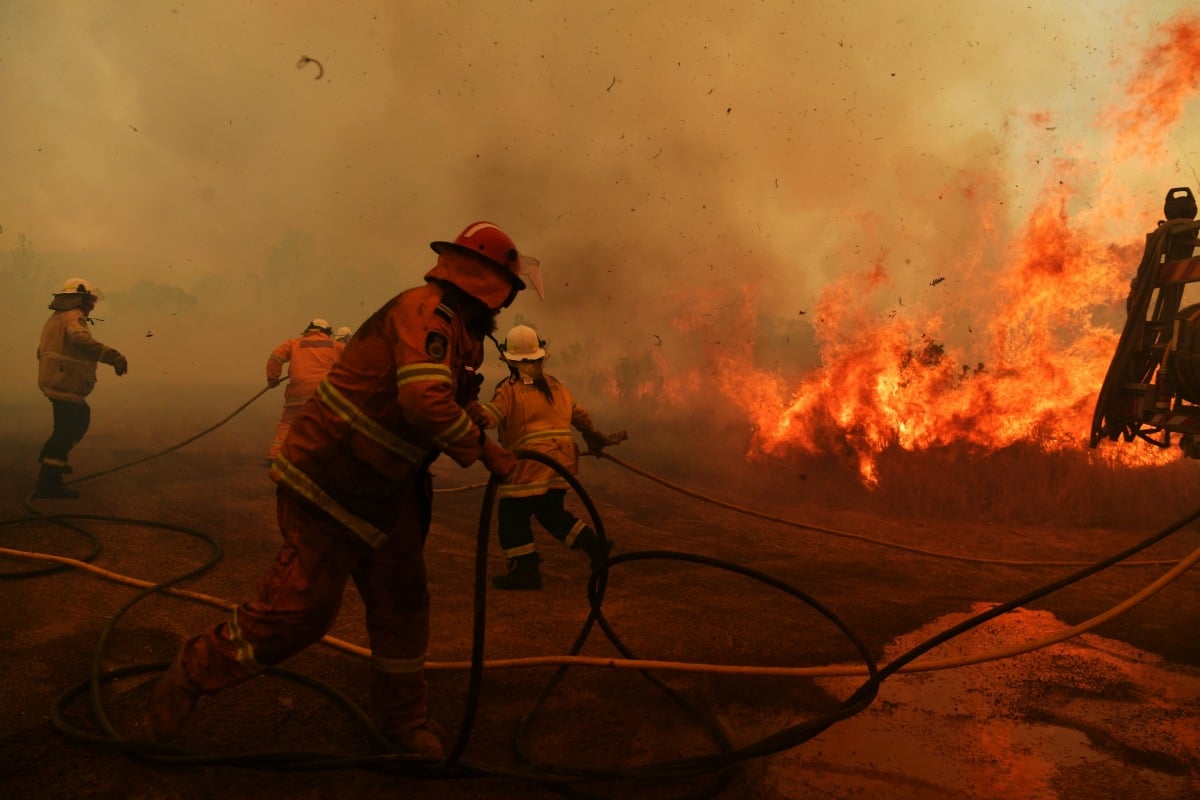 — With AAP.
1. "We predicted exactly what's happening now." Former fire chief tried to warn the PM about the bushfire crisis months ago.
Former Fire and Rescue NSW commissioner Greg Mullins claims he and his colleagues tried to warn the government for months about the likelihood of a significant bushfire crisis unfolding this summer.
Speaking to ABC radio, Mullins said he sought a meeting with Prime Minister Scott Morrison in April and again May about the need to secure more water-bombing aircraft to fight what he predicted to be a "horror" fire season. The meetings never took place.
"If they [the government] had spoken to us back then, maybe they could have allocated more money to have more of those aircraft, but they didn't and they're probably not available now," he said.
"It is very, very disappointing that we weren't listened to earlier because we actually predicted exactly what's happening now. Measures could have been taken months ago to make the firefighters more effective and to make the community safer."
Four people have been killed, at least 200 homes destroyed and more than a million hectares consumed in the blazes that have torn through NSW over the past week.
On Thursday, Mullins was joined by former fire chiefs from across Australia for a joint press conference, in which they urged the federal government to declare a climate emergency amid the unfolding bushfire crisis.
Mullins said Australians were in a "new age of unprecedented bushfire danger".
"We'd like to see Labor, the coalition government, Greens and the crossbenchers all come together and declare a climate emergency," he told reporters in Sydney.
"Climate change is the key reason why fire seasons are lengthening, fires are harder to control, and access to international firefighting resources like large aircraft is becoming more difficult."
Appearing alongside him was former Queensland Fire and Emergency Services commissioner Lee Johnson, ex-Country Fire Authority Victoria chief executive Neil Bibby and former Tasmania Fire Service chief fire officer Mike Brown.
Together, they are part of a coalition of 23 fire and emergency leaders from every state and territory, known as Emergency Leaders for Climate Change.
Mullins slammed what he saw as an unofficial gag order from federal and state governments on speaking about climate change.
"If it's not time now to speak about climate and what's driving these events – when?" Mr Mullins said.