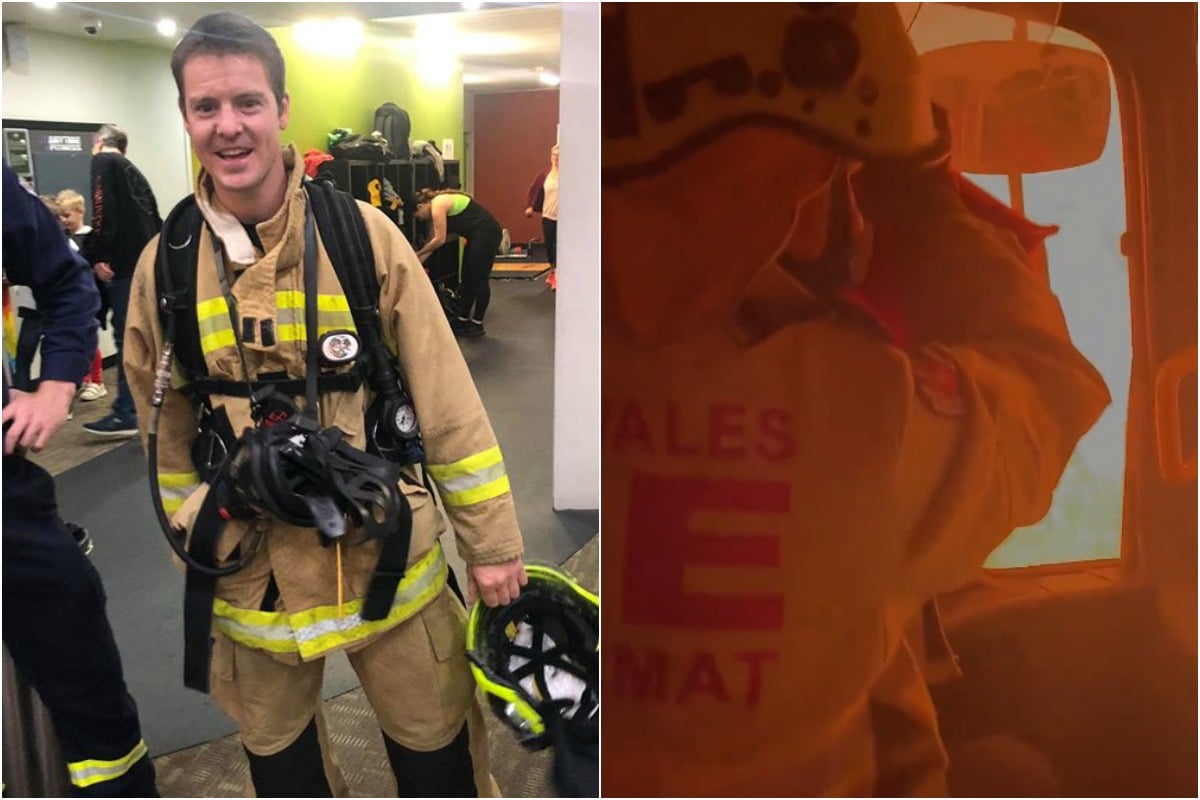 "Jasper?"
"Jasper? Put the blanket up."
Watching the now viral video shared by NSW Fire and Rescue from inside a fire truck south of Nowra, you'd expect the first words heard on screen to be yelled. Screamed. Bellowed.
But the question is calm, the direction measured and the response swift.
As flames danced around the Central Coast crew, who'd travelled down to help battle the South Coast bushfires, you'd never know that inside Jasper's mind, he thought he was about to die.
Here is the now viral video. Post continues after. 
"100 per cent [I thought we were dead]," Jasper told Mamamia yesterday, reflecting on New Year's Eve. "It was touch and go there for a few minutes."
What saved them, on that final day of 2019, was the fact they kept moving. They were able to out-drive the fire which had turned from the front to the flank in seconds as a southerly blew through, quadrupling the fire front and increasing the ferocity.
"There were 17 of us [firefighters] in that situation, and not one was injured. We thought there were definitely eight fatalities. We drove out of there knowing that. It wasn't until about an hour later, that we realised they were okay," said Jasper.