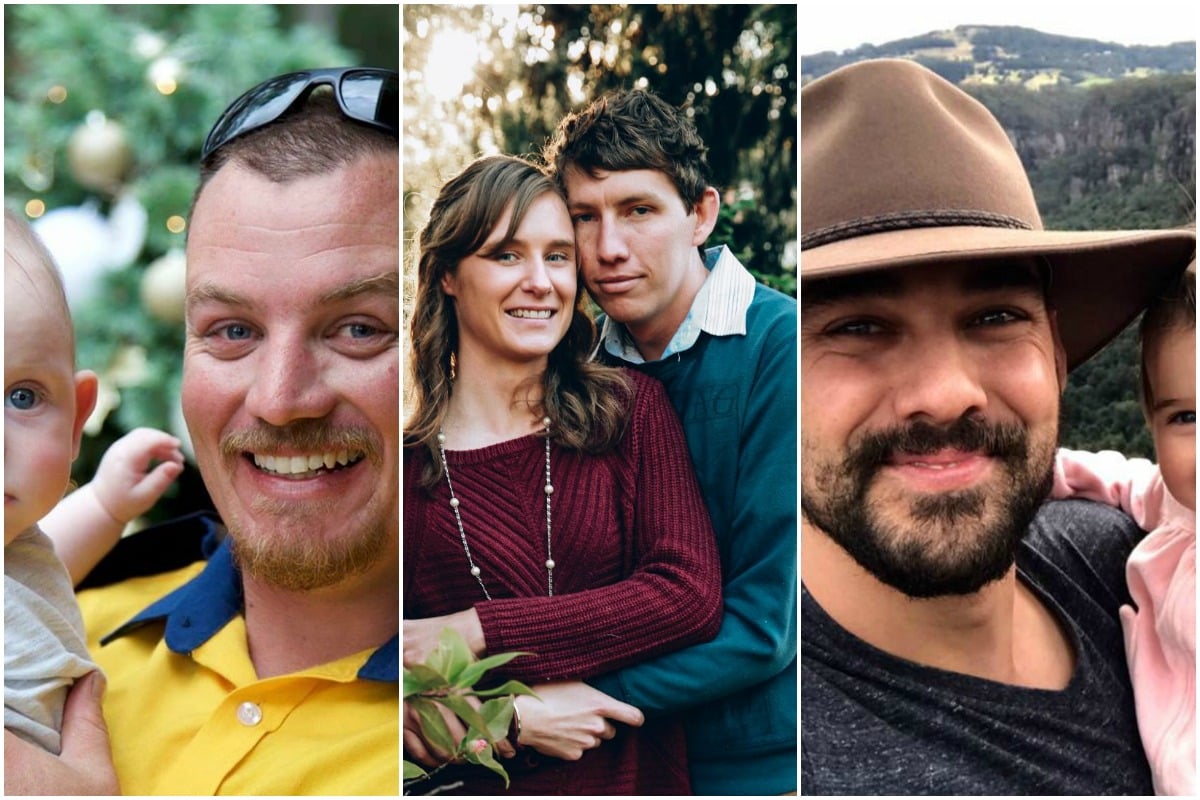 Three young dads, taken before their time.
Three young firefighters, who have spent their summer protecting us.
Three babies, one not yet born, who will grow up not knowing their dads but hearing of their bravery.
Tonight, on the the last night of 2019, as we prepare to countdown to a new year and a new decade, we will be raising our glasses to you. True heroes, who should be celebrating this milestone alongside us.
Sidenote: The Federal government has now announced compensation for our volunteers. Post continues after video.
Last night we learnt of Samuel McPaul's death. He was 28, and his devastated wife Megan was four months pregnant with their first child. They'd only been married 18 months.
His truck was hit by a "fire tornado"and the 10 tonne vehicle flipped on its roof trapping Samuel inside. Two of his firefighting colleagues suffered burns.
They were fighting flames on the Victorian-NSW border – just east of Albury.
The #NSWRFS firefighter killed at the Green Valley Fire, east of Albury is Samuel McPaul from the Morven Brigade in the Southern Border Team. Today Service flags will be flown at half-mast as a mark of respect.
Our thoughts are with Sam's family, friends & fellow Brigade members. pic.twitter.com/co28qXK1E6

— NSW RFS (@NSWRFS) December 30, 2019
Earlier this month, Deputy Captain Geoffrey Keaton, 32, and firefighter Andrew O'Dwyer, 36, died when their fire truck rolled after hitting a fallen tree in Sydney.