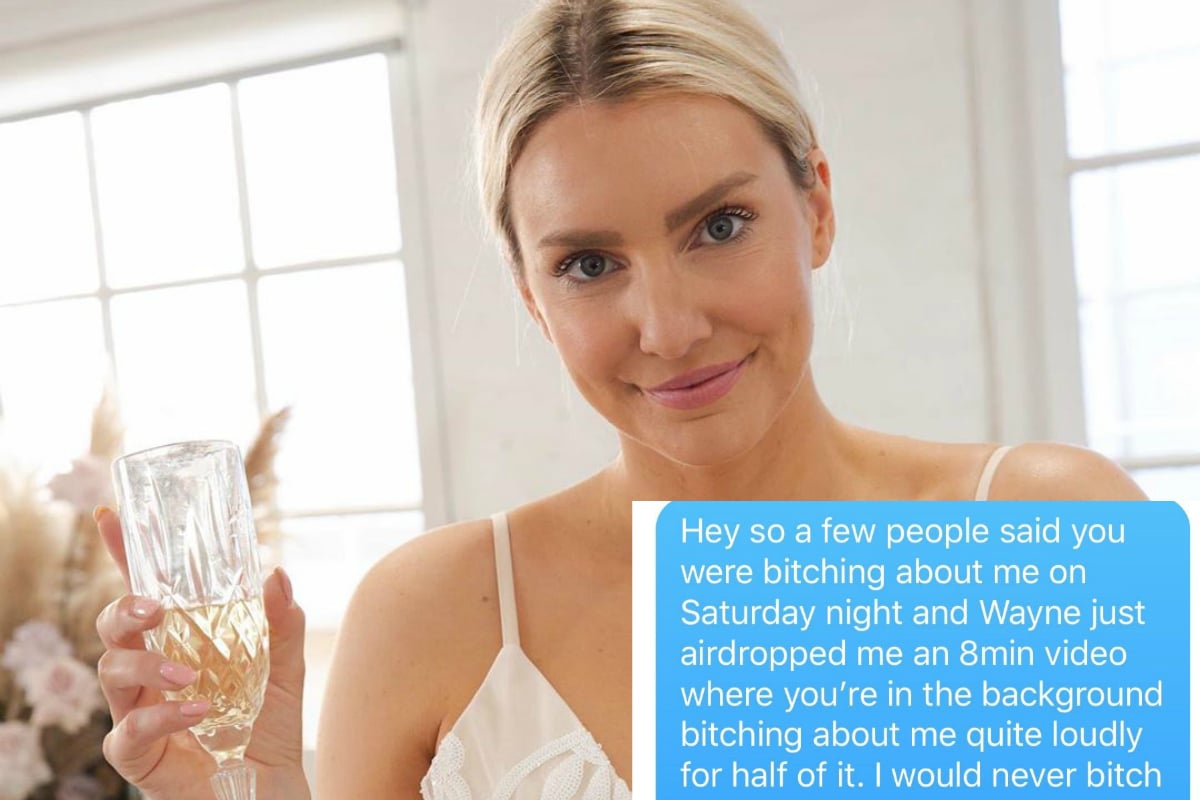 Turns out, my bridesmaid didn't really like me all that much.
I've known Gertrude* for 13 years. I remember sitting next to her in class in my first year at university and thinking she was such a chic 'city girl'. Being a small town beach girl, I was super impressed with her 2000 postcode and the confidence she exuded.
Although we weren't best friends to begin with, group projects, crazy nights out, and cosy nights in formed the solid foundation of a friendship that far surpassed graduation.
We've been through career changes, breakups, many house moves and sick parents together. I stood by her side on her wedding day two years ago and it wasn't even a question that she would stand by me on mine.
Side note… Mamamia staff confess: The worst request I received as a bridesmaid. Post continues after video.
Gertrude isn't exactly well-liked by my other friends and family. She's not a warm person who makes people feel comfortable, and it did on occasion get frustrating to have to apologise for her behaviour after social situations. But it never made me question our friendship because I honestly DGAF what other people think, I just wished they saw the true person she was on the inside without the bravado; she was loyal, smart, generous and funny.
I'm one of those girls who has been looking forward to her hens forever. You might even say I was more excited for the hens than the wedding! My girlfriends mean the absolute world to me and when I looked around at them all while I did a (champagne soaked) speech, I have never been happier.
Gertrude was (of course) there, and as per usual, she insulted a few friends which meant I had a few fires to put out while she sulked outside mocking everyone audibly. We all just ignored her, everyone was drunk and having a great time.
Later that night, another bridesmaid drunkenly admitted she'd heard Gertrude bitching about me and I sort of just rolled my eyes and didn't think much of it. It didn't surprise me that much which in retrospect, should speak volumes about her and our friendship.
On the Monday (after recovering on Sunday, my bloody hip had been put out by the stripper), I messaged everyone and thanked them for the fab day, and asked everyone to send me any pics and videos as I'd decided to leave my phone in my suitcase for the night and just enjoy everything.
 

View this post on Instagram