Former Liberal MP Fiona Scott, who was once inappropriately publicly praised for her "sex appeal" by Tony Abbott, says it's time for the former Prime Minister to call it quits.
In 2013, Mr Abbott was under fire for the "sexygate" scandal when Ms Scott was standing as the western Sydney candidate.
Speaking on Paul Murray LIVE on Sky News on Wednesday night, the former MP said it was time for the backbencher to quit for a more stable Liberal party.
"I think some of the guys need to clock off, and I include Tony Abbott in that. I think it's time he goes," she said.
Despite fully supporting Mr Abbott in 2013, the politician says she was pigeon-holed from the sexist comments and had difficulty being included in the political boys' club.
"I'm not saying I'm blaming Tony Abbott for that – I am saying [being pigeon-holed] is a consequence of it."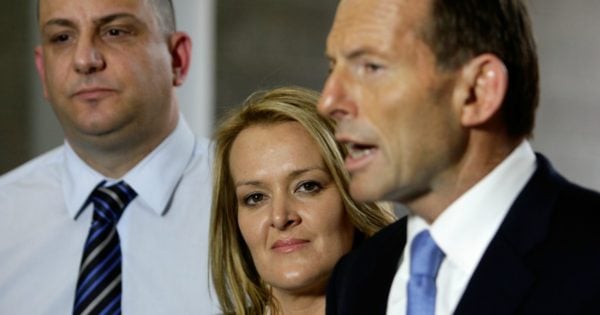 In an article for The Australian Financial Review, Ms Scott - who lost her seat in Lindsay last year - told journalist Aaron Patrick that the she missed out on opportunities in her career.
"It was a catalyst for pigeon-holing me. It hurt me with the boys in the boys' club. They thought: 'You're just a girl with sex appeal', " she said.
Ms Scott said she was initially excluded from House of Representatives economics committee despite having the qualifications and experience for it.
Scott Buchholz, the Coalition whip, wouldn't include her as a new Liberal Party backbencher because it was for the "big boys" who had PhDs and masters in economics.
"He turned around the looked at me strange, and said 'economics?', and I went, yeah economics, and he said really? and I said, yes, and he said, that's for the big boys," she said.
On the campaign trail ahead of the 2013 general election, Tony Abbott said two women in his team had "a bit of sex appeal" and were "young" and feisty".
Backlash over the comments became known as "sexygate" on social media.
Podcast: Mia bursts her bubble with Paul Murray
Former MP and Speaker for the House of Representatives Bronwyn Bishop disagreed that Ms Scott was defined by Tony Abbott's comment on the Sky News panel.
"Seriously, if I looked at all the things that have been said about me I'd be mentally deranged," Ms Bishop said.
"For heaven's sake, politics is a hard, tough game and if that's the harshest thing, Fiona, that anyone ever says to you, you are blessed."
Ms Bishop conceded, however, that the Liberal party does have a "problem with women right now".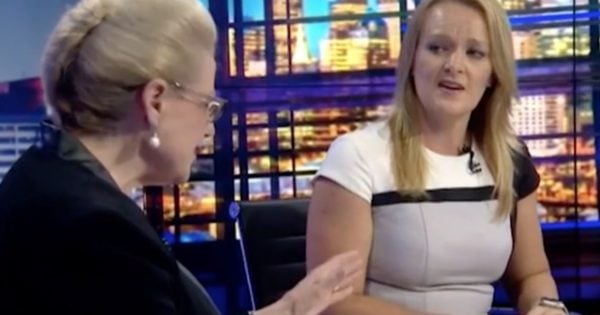 "I was the first woman to be elected to the senate in New South Wales from any political party. It took 94 years.
"I am the only woman in the country's history to have been a member, a senator, a minister and a speaker, and I didn't get there by being hideously offended when somebody said something nasty to me. It is not a place for wilting violets," Ms Bishop said.
Back in 2013, when Ms Scott's mother heard about the comments while driving and listening to the radio, she was so "devastated" she nearly ran off the road.
"My mum invested her life into her children so that we would go to university and we would do better than they did, and she worked so we could have every opportunity and here's her little girl and someone said something that sexually objectified her and that upset my mum," she said said on Paul Murray LIVE.
Four years on, she says her mother is still angry about it.
"All that stuff about you [Fiona] being pigeon-holed because Tony said you had sex appeal is rubbish. Don't perpetuate it," Ms Bishop said on the panel.
It comes at a time when 18 of 84 Liberals in the federal Parliament are women. According to The Australian Financial Times it is "the lowest figure in 20 years".