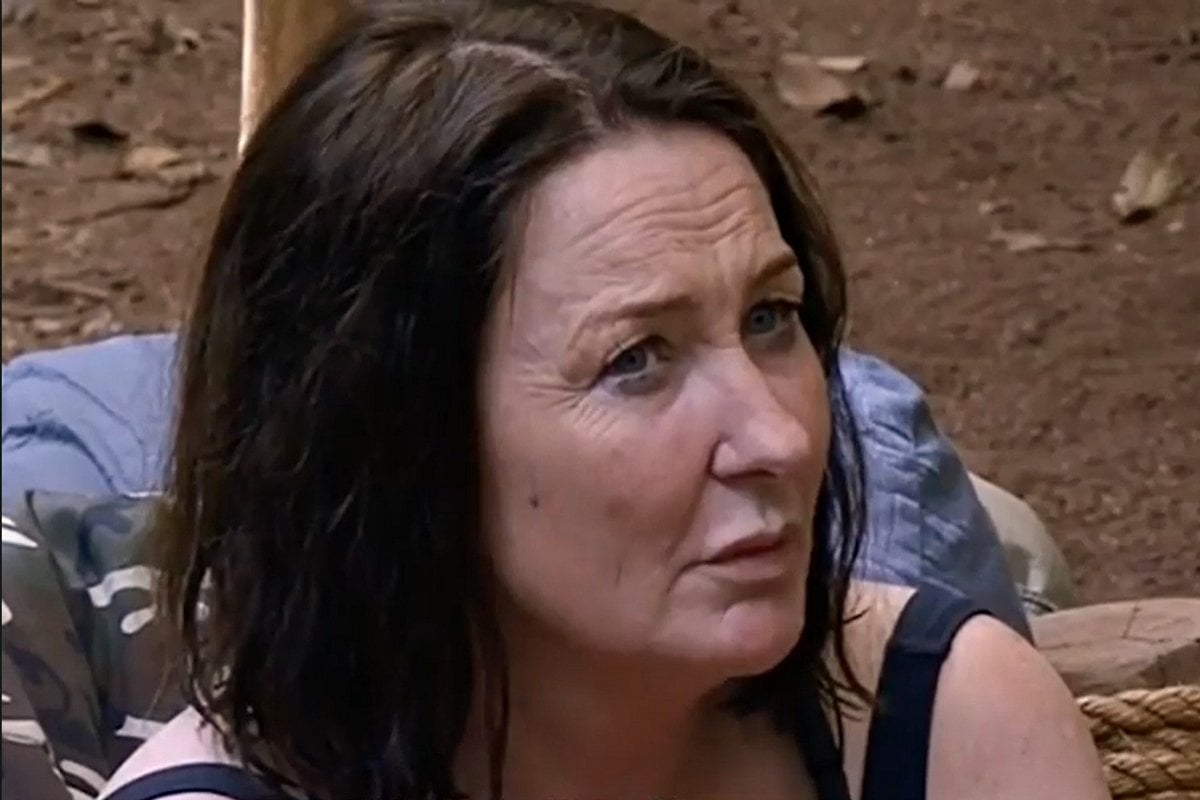 The following contains discussion of suicide, which may be triggering for some readers.
Addiction is not linear. It's not something someone owns then overcomes. It's an ongoing challenge in which the person must make the decision, over and over, day in and day out, not to give in to that persistent urge. 
Comedian Fiona O'Loughlin is the first to say she doesn't always win that tug-o-war with her disease.
She lives with alcohol addiction and shared earlier this month that she relapsed in 2018 while Australia watched on, none the wiser.
"I very nearly lost my career": Fiona O'Loughlin talks about the impact of her addiction.
Speaking to The Daily Telegraph ahead of the release of her autobiography, Truths From An Unreliable Witness, the 57-year-old said she consumed alcohol-based hand sanitiser during her time on I'm A Celebrity Get Me Out of Here.
"My mind started playing games with me," she told the publication. "It is so nonsensical now, but I felt that I was the schmuck and everyone in Australia was laughing at me and that was why I was so close to winning. I didn't know what was being edited and what was out there.
"I freaked and planned to [drink the sanitiser]. In the middle of the night I just f***ing did it."
In an interview with The Project on Tuesday night, O'Loughlin added, "basically it was a relapse, and I kept having these relapses, and that's kind of what I wanted to really drive home, is part of this disease that people don't really understand, the cruelty of it is when you're in it is the relapsing," she said. "I only knew about hand sanitiser because I'd been to so many rehabs."
O'Loughlin said she drank the product on multiple occasions and that, just a few days shy of her victory (in which she earned $100,000 for her chosen charity, Angel Flight), producers noticed her stumbling and slurring her speech.
She was treated on set.
"If they'd pulled me out of the jungle and I'd had to explain why, I don't know that I was well enough at that point," she said.
"I think it was probably reckless of me [to do the show]. That is the problem with addicts, we think we do but we don't have our own best interests at heart."