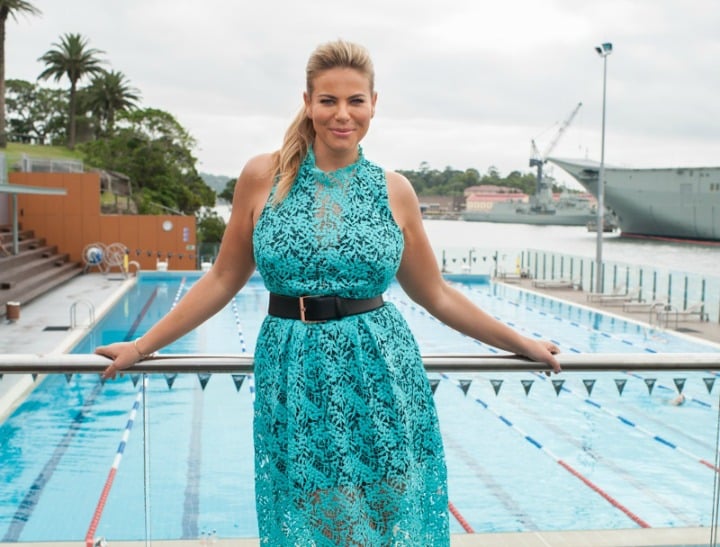 It's fair to say, Fiona Falkiner's career is taking off. The former The Biggest Loser Australia contestant, turned model is now the host of The Biggest Loser.
Since returning from her hosting gig in America, the Australian beauty has delved into the dating world – or more importantly the online dating world, in the hopes that she may be able to find someone to share her incredible life with.
Falkiner joined eHarmony in early January.
"I guess for me, it was sort of time to try something different...I just moved back to Australia and I went home for Christmas and my nieces and nephews were all like 'why is Aunty Fi still single, why aren't you married?' So I jumped on board with eHarmony," she tells The Motherish.
Her quest for love has been successful so far.
"I'm going on a second date next week, which will be good," she says.
Previously, the 32-year-old confesses that on her first date she would ask guys what their five year plan was, if they wanted kids and if they wanted to get married. She now admits that was probably a bit daunting.
However, Falkiner's had her fair share of bad dates too. Her worst? On a brunch date in Palm Beach, on Sydney's Northern beaches.
"One of the worst would be with a guy, where we were going up to Palm Beach for brunch, and while picking me up in the car on the way up there, he asked me if I was fertile. Which I was a bit shocked about...is that part of the dating questionnaire? That kind of set alarm bells ringing. And then when we got up there, he actually invited an older lady to come join us on our date and they just sat there making eyes and flirting with each other in front of me the whole time. By the end of it I had to say can you please take me back to Sydney and I said to him this is the worst date I have ever been on. He was like, 'I am really sorry' and I was like, 'yeah what were you thinking?'," Falkiner says through a laugh.
Some of our most embarrasing dates (post continues after the video)...