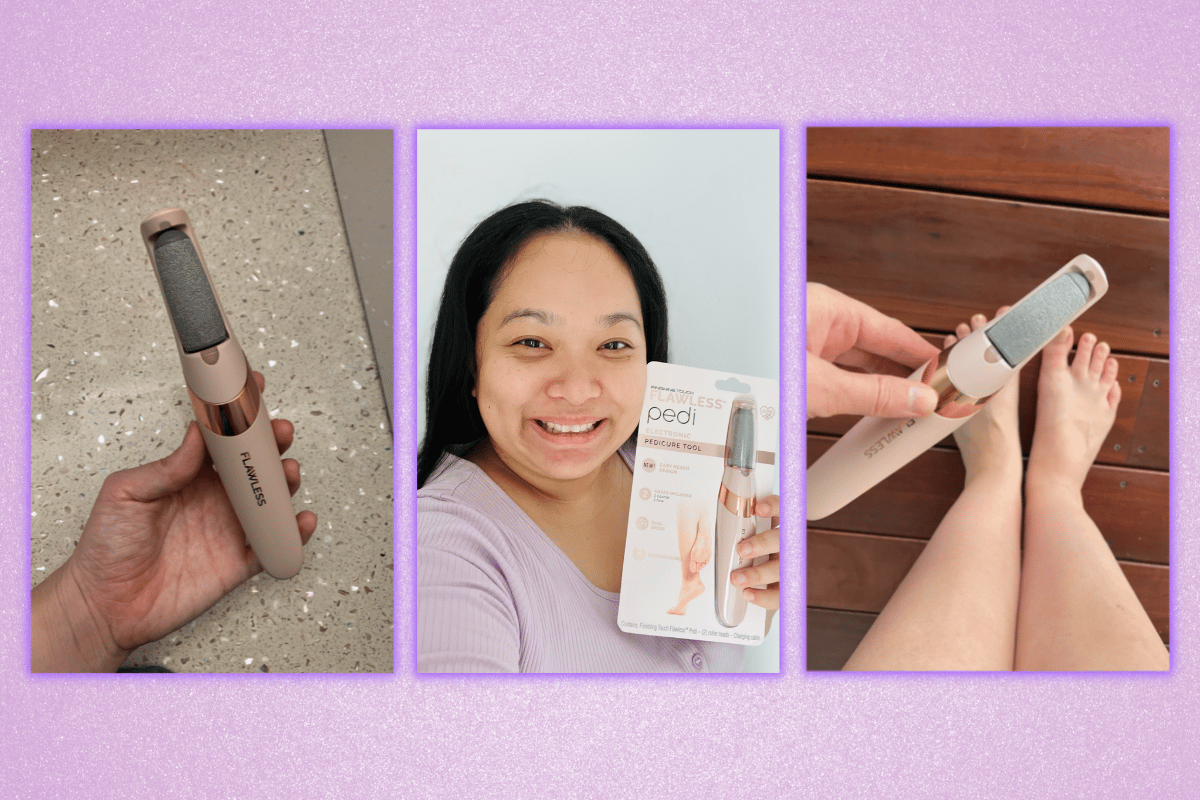 There's nothing better than a beautiful, smooth foot.
Calloused and cracked skin on the feet is not the ideal, which is usually why we often splurge on costly and time-wasting treatments. Inevitably, though, we tend to leave them as is and sit there wondering what the heck we can actually do about it. 
But what if I were to tell you that there's a way to get that youthful and smooth foot feeling right from the comfort of your own home? 
Well, this is exactly where the Finishing Touch Flawless Pedi comes in. It's here to give you everything you need in one innovative and discreet device. 
Its revolutionary technology not only promises a smooth and pain-free experience, but it also comes with its own built-in LED light to ensure a spot is never missed. 
While it can be tricky to make sure every bit of the skin is smooth, its easy reach design — built to ensure a natural back-and-forth motion — makes it all the more simpler to get a good lookin' foot.
The seamless, detailed treatment gives in-store salon pedicures a run for their money, and with a long-lasting battery that is rechargeable, what isn't there to love? 
For tougher feet, the Pedi has two heads and two speeds — coarse and fine — so smoothness and an instant difference is guaranteed.
WATCH: Want to know how to use the Finishing Touch Flawless Pedi? Here's a quick tutorial!
Sounds too good to be true, right? 
Well, Mamamia endeavoured to find out just how good the Finishing Touch Flawless Pedi actually is and whether it lives up to the hype, so we asked 17 women to give us their honest thoughts.
Here's what they had to say after trying it out for themselves.