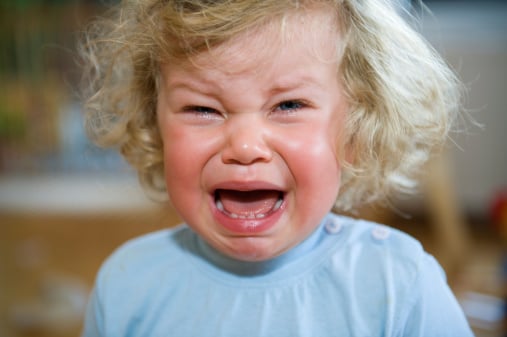 Sydney mum Janin Mayer has received a letter from strata company Bright & Duggan, threatening legal action and a $550 fine unless she can control her noisy toddler.
Ms Mayer, 33, was told the company had received reports that her 19-month-old Elliav has been "shouting and screaming", which has disturbed fellow residents.
'Keep your child quiet or pay $550': A SYDNEY mum received a letter from her apartment building strata company… https://t.co/uTySd3eF0C

— Voucher Code (AU) (@AdriannaGoergen) March 7, 2016
Over the weekend, Mayer posted the letter to Facebook, where it has since attracted a great deal of attention.
The letter read:
"Living harmoniously within a strata scheme requires all occupiers to be aware and considerate of each other. Strata by-laws are adopted to give guidance and outline the standard of behaviour expected to ensure that all residents enjoy a peaceful existence.

"It has been brought to our attention that excessive noise, in the form of your child shouting and screaming, is emanating from your apartment from early in the morning to very late at night on a regular basis. This is disturbing other residents and as such you are in breach of the strata scheme by-laws.

"Please refrain from allowing your child to create excessive noise immediately and into the future. You must be mindful of other residents and keep noise levels to a minimum at all times.

"Continued breaches of the by-laws may result in the matter being taken further and a fine of $550 being imposed by the NSW Civil & Administrative Tribunal."
Ms Mayer, who lives in Vaucluse in the Eastern suburbs of Sydney, was distressed by the "threatening" tone of the letter, and described it as "discrimination to the utmost." She posted on Facebook that she was "revolted" by the company's actions, as a number of her friends voiced their support.
Janin Mayer and her husband Evi, 35, moved into their two-bedroom unit at Christmas time last year. The stay-at-home mum is expecting a second child in April, and is worried about what will happen as their family grows, and inevitably gets louder.