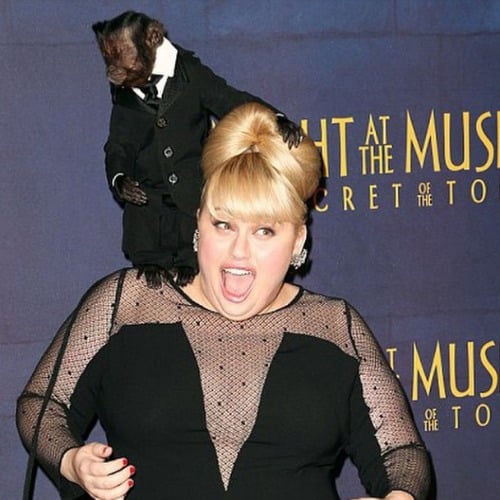 When you hear the word 'fitness', what image comes to mind? Chances are it's someone with a super-svelte figure, thighs that don't move an inch while running, and a six-pack you could grate a Cherry Ripe on.
Some people do fit into that super-muscly/toned mould. However, it's easy to forget this isn't the only form a fit, healthy, happy body can take, and we often cling to the idea that a gym membership and good diet will magically "transform" our bodies in ways that aren't actually possible.
Molly Galbraith, co-founder of fitness website Girls Gone Strong, understands this all too well. But in 2016, for the first time in as long as she can remember, she's not making any big resolutions to change the way her body looks.
"This is my body. This not a before picture. This is not an after picture. This just happens to be what my body looks like on a random Tuesday in December of 2015 — it's a LIFE picture," Galbraith captioned the photo above, which she posted on Facebook on January 2. It now has almost 100,000 likes, 15,000 shares and 7000+ comments.
The strength and conditioning coach reflected on how freeing it's been to learn to accept and love her body with all its complexities.
Watch: Meghan Ramsay discusses the effects of low self-esteem. (Post continues after video.)
"This is a body that loves protein and vegetables and queso and ice cream. This is a body that loves bent presses and pull-ups and deadlifts and sleep. This is a body that has been abused with fast food and late nights and stress," she writes.
"This is a body that has been pushed to the brink of leanness in figure competitions and maximum strength in powerlifting meets. This is a body that begged for mercy when it was diagnosed with Hashimoto's and PCOS."
There's probably not a woman alive who hasn't felt insecure or unhappy about the appearance of her body at some stage of her life. For Galbraith, however, being a personal trainer adds a whole other level of scrutiny.
There seems to be an attitude that PTs should look a certain way — impeccably trim, taut, toned — and if they don't, they're subject to criticism.