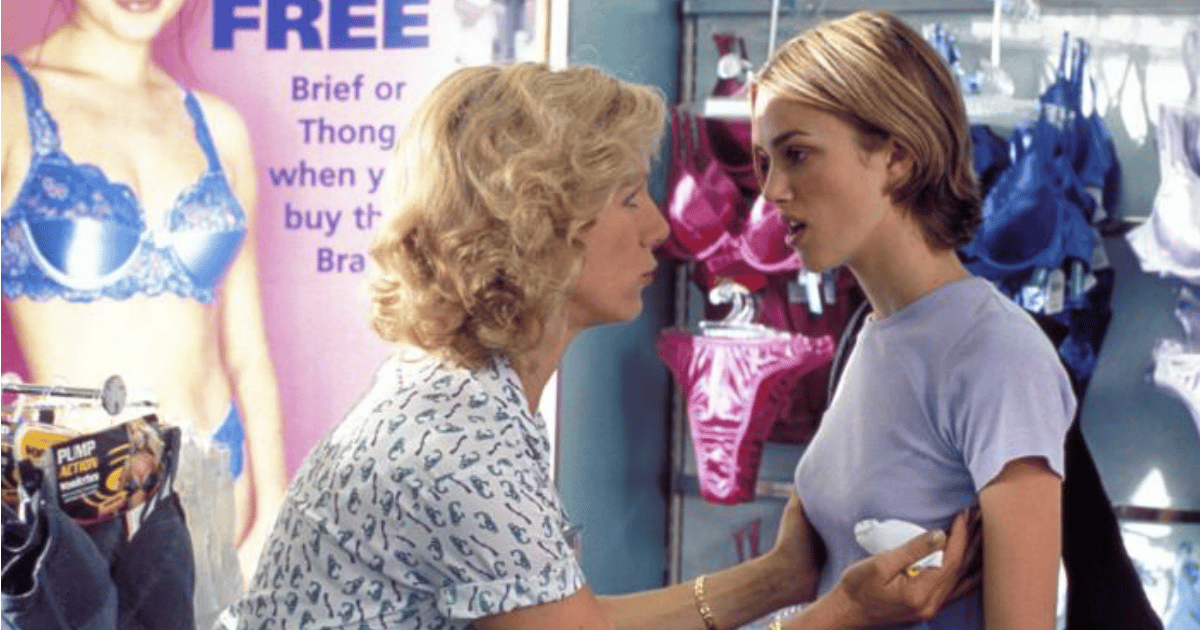 Many women start wearing bras in their teen years, if not earlier, and continue to do so for the rest of their lives.
You'd think we'd have bra shopping nailed early on, but often this isn't the case at all. Not only are many of us buying the wrong size bras, we have no idea how a well-fitting one should actually feel.
In a recent Reddit thread, a bra specialist who's "fitted all sorts of boobs" encouraged users to ask the bra questions they've always wanted an answer for — but were maybe too embarrassed to ask out loud.
Here are 12 seriously useful pieces of information she shared about finding a bra that fits — and making it last the distance.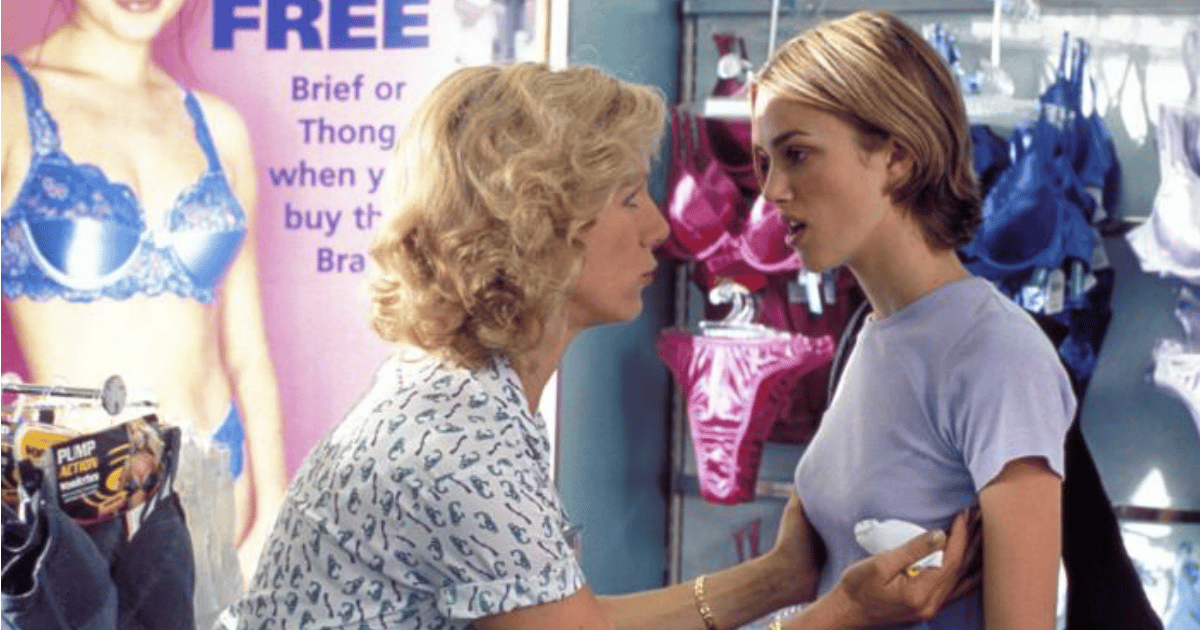 Tip one: don't take your mum bra shopping with you. Image: Fox Searchlight Pictures
Bra shopping tips
1. If the cup size isn't right, you'll see it.
You wouldn't buy a pair of jeans that gaped in the back or squished you, so why accept a bra that does those things?
"The cups should not dig in, or be that noticable under clothing. If they are digging in, go up a cup size. If they are gappy, go down a cup size," the fitter explained.
Another sign the cup size could be too small is noticing extra fabric at the bottom of the bra when it's on.
"This can be the 'orange in a glass' effect. The cup is actually too small, and doesn't allow your breast to fully settle into it, leaving empty space at the bottom," she added.
Watch: Mia Freedman on learning she'd been wearing the wrong bra size her whole life. (Post continues after video.)