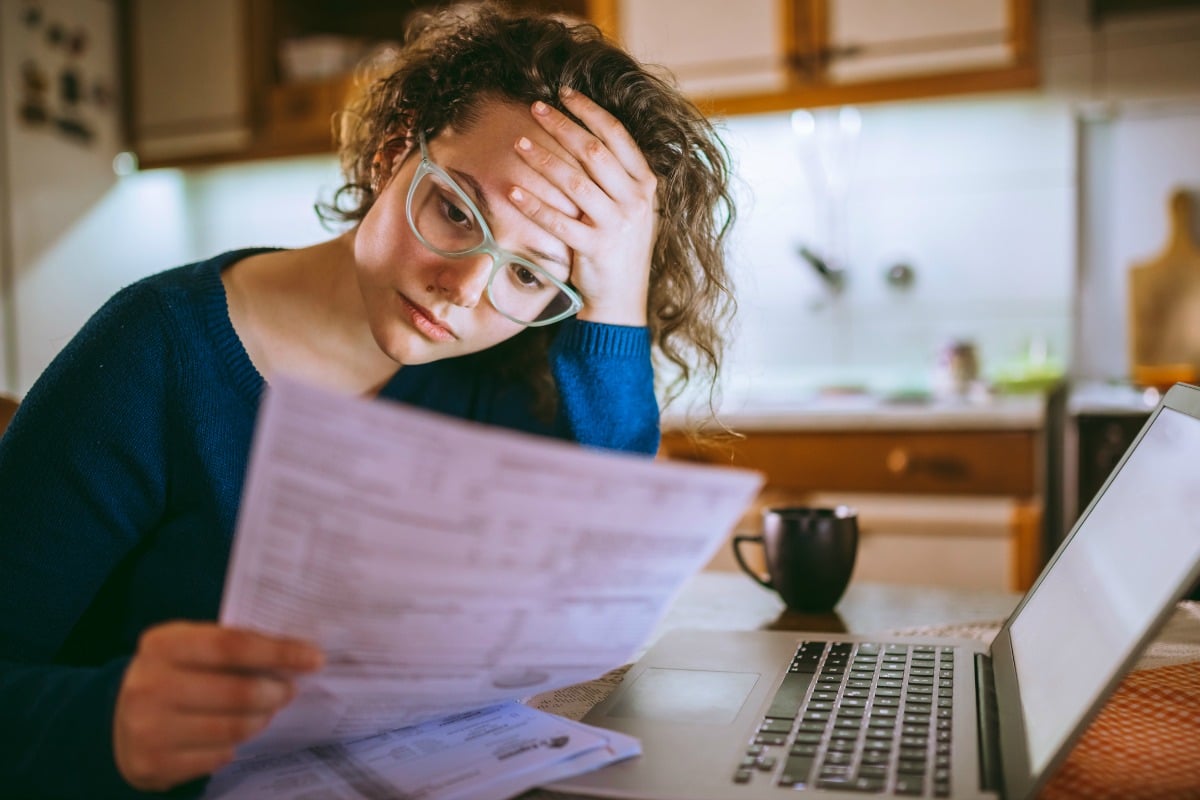 When I was married to my now ex-husband, every couple of months he would pull out a cloth Crown Royal Whisky bag he kept in his nightstand full of pocket change, lay the coins out in neat stacks, and roll them to take to the bank and be cashed.
The act seemed so cutely childish, like he was a 10-year-old boy rolling up coins from his piggy bank to try to buy a candy bar or comic book.
Since before we'd even gotten married, our money had been joint except for the $100 cash "fun money" we each took out every month.
This change, he'd told me, was from money back he'd received off his cash money, or I'd sometimes find him even rummaging under the couch cushions looking for more.
Mamamia Confessions: How much debt are you in? Post continues below. 
It wasn't until much later that I realised he was lying to me about money: about how much he had, where he was getting it, and what he was doing with it. He was obsessively collecting and rolling change because he needed extra money to buy the drugs he was secretly using.
He was also doing other things without my knowledge to get side-money. He collected metal and took it to the scrapyard to get pennies on the dollar. He sold things on eBay, packaging and mailing them off from his work so I wouldn't see.
He also bought antique signs and other antique/vintage collectibles to decorate his "man cave." All of which he'd told me he "won" or that he'd sold something else off to purchase. He started having his purchases sent to his office, and he would unwrap them and bring them in at night, thinking I wouldn't notice that the walls of his man cave were filling up with stuff that hadn't been there before.
When I finally discovered that he had a secret credit card, he had run up over $6000 on it, and even after confronting him, he ran up another almost $2000 in just a couple of weeks. That, sadly, was just the tip of the iceberg for him.