Last week, I ruined everyone's Friday by dropping this truthbomb.
Seriously, if you're in your 30s and plan to retire in your 60s, you don't actually have many paydays left.
It's easy to work out (if you get paid monthly). Pick your imagined retirement age, minus your age now, and multiply by 12. Because I have aggressive early retirement plans (and am kinda old), it's an even lower number.
Yep, just over 200 times to wake up and feel rich for three days. 200 times to scour my payslip working out how much leave I have accrued. 200 times to go down Pitt St Mall feeling like a baller.
That's not really many times at all, in the scheme of things.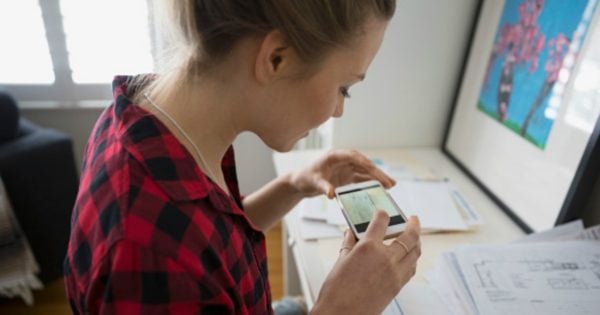 And if you're planning to take time off to raise kids, then you can minus out at least 6 of those paydays, and maybe a lot more.
So, now that we have all had a moment to face reality, let's talk about what we do with this information.
Running the numbers
Our time in paid employment is a gift. Not just to our smashed-avocado-loving selves of today, but also to our future, chilled-AF party selves. We are all Baddie Winkle, somewhere in the future, drinking with Miley Cyrus.
LISTEN: The barefoot investor book Mamamia's Monique Bowley is obsessed with (post continues after audio...)

How do we do we achieve this? We take charge, that's how. We do a mutha-effing BUDGET! Woot!
Ok I said that in an excited way because I know you're about to hit snooze. But go with me here.