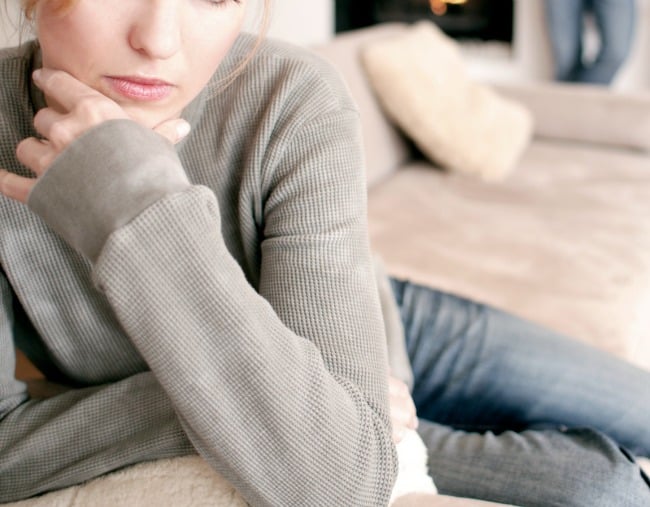 Yikes.
There are some comments you just can't come back from, as this husband may have just discovered.
A woman has taken to Mumsnet for advice after her husband made an insensitive remark about her appearance in front of their daughter.
And some women have even suggested she should leave him.
"Husband is away with work. FaceTimed and was speaking to children, DD [darling daughter] moved the phone round and I came into view," the woman wrote.
Helen Mirren offers marriage advice. Post continues after video.
She explained that when she appeared on screen in glasses with no makeup, her husband said: "Ew! What was that hideous beast?"
Clearly upset by the nasty comment, the woman left the room but called him later on to tell him how she felt, expecting an apology.