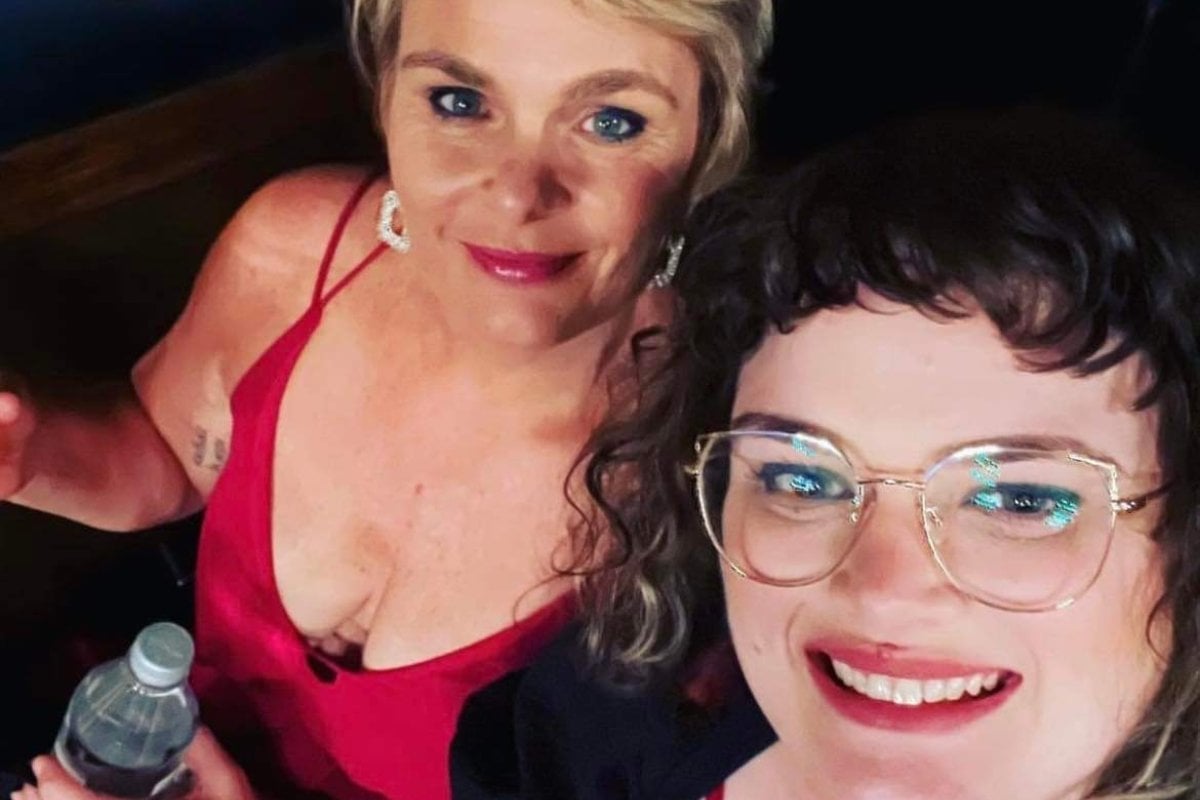 This post discusses pregnancy loss and may be upsetting to some readers.
Over the past five years, my brain has become very attuned to the assumptions people make about newlyweds' and their next life step - that is, to have babies. This is my story.
My only daughter is 31. We have a close and special relationship. I was only 20 when I was pregnant with her; she is my only child and following a divorce when she was very young, she and I were a little family of two for several years. She married a gorgeous, gentle and kind man in 2017.
I remember my daughter messaging me on her honeymoon to say while she knew it was silly; she was disappointed when she got her period. Living with PCOS, she knew there was a high likelihood that pregnancy would not come easy for her and her husband so she had stopped contraception immediately after the wedding. 
Little did we all know that this was the tip of the iceberg of a wave of disappointments.
Watch: A tribute to the babies we've lost and the significance of remembering their names. Post continues after video.
After the wedding, we all used language that projected a future with babies: "When you have children", "When you are pregnant", and "Your children are going to look like this", etc. 
The first miscarriage occurred in 2018. A woman experiencing one miscarriage is really common, right? So, as sad as it was, we were hopeful and spoke with optimism about future pregnancies. 
A year later, when it was time to swap my car, I got a 4WD, making space for prams and bikes, preparing for my role as a grandmother.
When someone at work later asked where I would be in five years, my response was that I would work part time so I could help care for my grandchildren. 
Three years ago, Aldi were selling rocking chairs, perfect for new mums to feed babies. Apparently when this chair is in stock, they walk out of the store within an hour. I wanted that chair for my daughter. She would need it. 
I arranged for my niece to wait in line before the store opened, to make sure there was Aldi purchasing success. I didn't tell my daughter and was hiding it at my sister's house. It was to be a gift. 
By now IVF had begun and the pregnancy was coming soon, surely. After miscarriage number three, I told my sister to sell the damn rocking chair. 
Nearly five years and six miscarriages later (five with IVF), I remember the day I heard my daughter using the language of "if" and not "when" when she spoke of a future with babies. I went home and sobbed. We all use this language now, as we reconcile what we assumed would just happen, may never.