Almost 48 hours on from the tragic discovery of a young Sydney family found dead in their home, police have begun dismantling a sophisticated network of roof pipes believed to have been installed by father Fernando Manriques.
The pipes were installed, police believe, to turn the family's home into a gas chamber.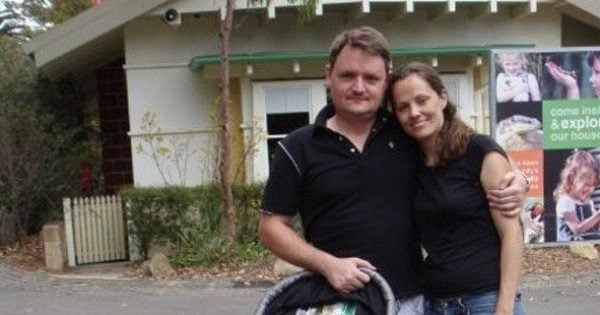 Manriques and Lutz. Source: Facebook.
Discovered on Monday, the Sydney suburb of Davidson has been left rocked by the loss of Maria Lutz, 43, Fernando Manriques, 44, and their two young children Elisa, 11, and Martin, 10, and the family dog, who were all discovered dead inside their home on Monday.
There were reportedly no signs of violence, but according to The Daily Telegraph, a police source has indicated that numerous gas bottles were placed around the home.
Ms Lutz's body was reportedly found alongside that of one of her children, while those of her husband and other child were discovered in separate rooms of the house.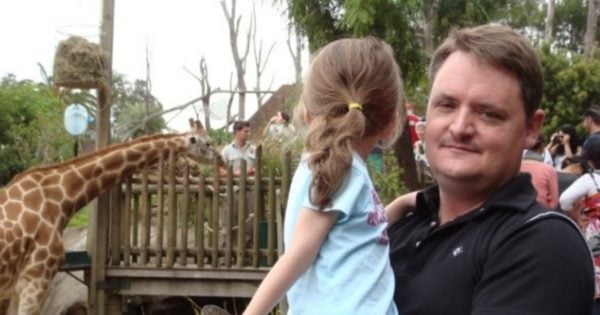 Fernando Manriques with Elisa. Source: Facebook.
Now as police continue their investigation, crucial information from neighbours has come to light.
According to Ofik Thomassian, a neighbour who lived directly across from the family, Manriques spent the weekend on his roof working on a major home project.
"He was right up on the roof replacing tiles and using power tools of sorts," Thomassian told news.com.au.
"He was cutting and banging and making all sorts of noise and pulling up tiles but I don't really know what he was doing."
A number of other neighbours have corroborated Thomassian's account of Manriques' weekend activities, reporting they saw him on the roof with power tools.
What it was he was creating, though, none of them could have known.
The tragedy that stopped us in our tracks. Mia Freedman says she feels 'sick' about it on the Mamamia Out Loud podcast:
<iframe src="https://www.omnycontent.com/w/player/?orgId=3ea926be-9be7-482a-8ac3-a44f016e43d1&programId=fb1f46f6-b3d6-4068-8ab5-a44f016e5066&clipId=9f4c024b-a70a-4118-8bee-a6a4005bdd1b" width="100%" height="150px" frameborder="0"></iframe>
Police made the heartbreaking discovery after being alerted by staff at St Lucy's Primary School that the children, Elisa and Martin - who both suffered from non-verbal autism - hadn't shown up for class, nor had Ms Lutz arrived for her shift in the school canteen.
St Lucy's principal, Warren Hopley, said the school has been left reeling by the tragedy.
"We're absolutely devastated by the news. This is an exceptional family who have been at the school here for six years," he told media outside the Wahroonga school.
"Mum was a very active member of the school. Almost the cornerstone of the school in many ways. She would always attend meetings, ran the tuckshop here. She was a very busy woman and (the children) had very high, complex needs."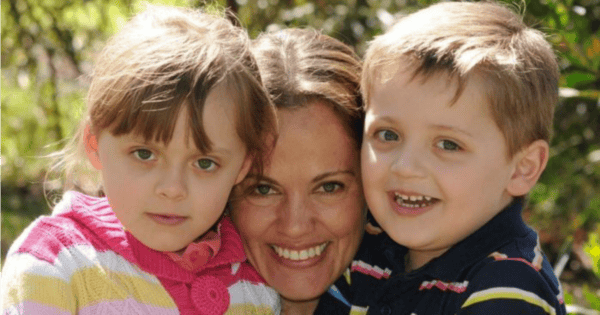 Elisa, Maria and Martin. Source: Facebook. 
The couple were reportedly struggling in their marriage, with Lutz often seeming "distant" with neighbours.
An unnamed source close to Lutz, however, descibed her friend's marriage as "tense", explaining that "the stress of bringing up the children" had taken its toll on their marriage.
Now, police are left to determine what happened in the lead-up to the tragic event, and if Ms Lutz was involved in the crime. But according to one police source, uncovering the truth may be particularly difficult.
"We may never know whether she knew what was happening, we just don't know," the source said.