"Draw a scientist."
It's a simple request that has been put to school kids for more than five decades. And finally, the results are starting to show something very good.
From 1966 to 1977, 5000 primary school students' drawings of scientists were collected. Typically, the scientists were male, often wearing lab coats, with glasses and "abnormally long sideburns", according to the researcher. In fact, out of the 5000 drawings, only 28 showed a female scientist. That's less than one per cent.
But since then, things have changed, in a big way.
Studies from more recent decades show that more than a quarter of kids asked to draw a scientist will draw a woman.
When girls are asked to draw a scientist, 42 per cent will make her female. Even better, with girls below the age of eight, the majority of them will draw a female scientist.
Of course, there's a still a long way to go. It's frustrating to see that as girls get older, they're more likely to associated science with men and draw male scientists. But it's a big shift from five decades ago.
"Given the underrepresentation of women we observe in several science fields, we shouldn't expect equal numbers," says lead researcher David Miller from Northwestern University in the US.
"Encouragingly, though, we can see that children's stereotypes change over time."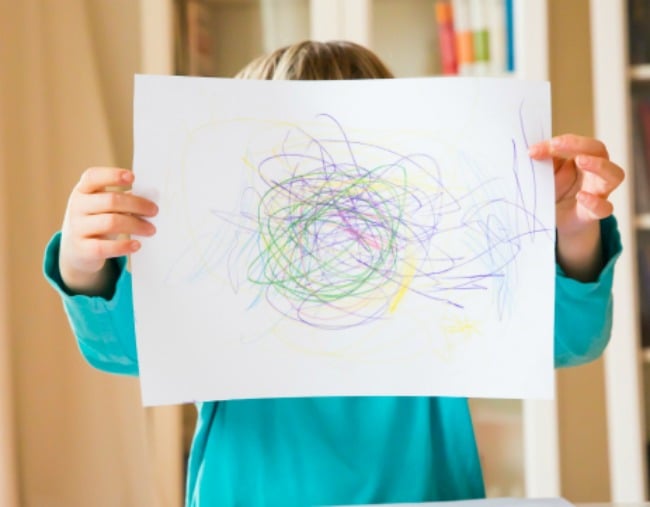 Recent US figures show that women make up 49 per cent of biological scientists, 35 per cent of chemists, and 11 per cent of physicists and astronomers.
One thing that's helped is that books and TV shows are far more likely to show female scientists than they once were. A 2008 study of science textbooks for school kids found more than 40 per cent of the scientists in photos were female. Another study of popular TV shows in 2006, such as CSI, showed a similar percentage of female scientists. Then there are movies like Hidden Figures, and Lego minifigures such as women of NASA.
Every time a girl sees a female scientist in her book, on her screen or in her box of Lego, it makes it easier for her to imagine herself as one. It's all about opening up those options.
LISTEN: Kids these days don't want to be fireman or nurses, they just want to be YouTube famous. Post continues after audio.

US ecologist Jane Zelikova thinks these latest research findings are not good enough.
"One hundred per cent of children should be able to draw a woman scientist," she tells the Washington Post.
Zelikova is the co-founder of 500 Women Scientists. The group has started a database called Request A Woman Scientist, with thousands of qualified women prepared to talk to the public or the media.
Sometimes, meeting one scientist is all it takes to change perceptions. UK science journalist Quentin Cooper told New Scientist that in the 1980s, someone came up with the idea of introducing kids to a real scientist after they'd been ask to draw one.
"One of my favourite examples is of the schoolgirl who initially drew a man with frizzy hair and a white coat, but afterwards depicted a smiling young woman holding a test tube. Above it is the word 'me'. I still find myself choking up when I show it."