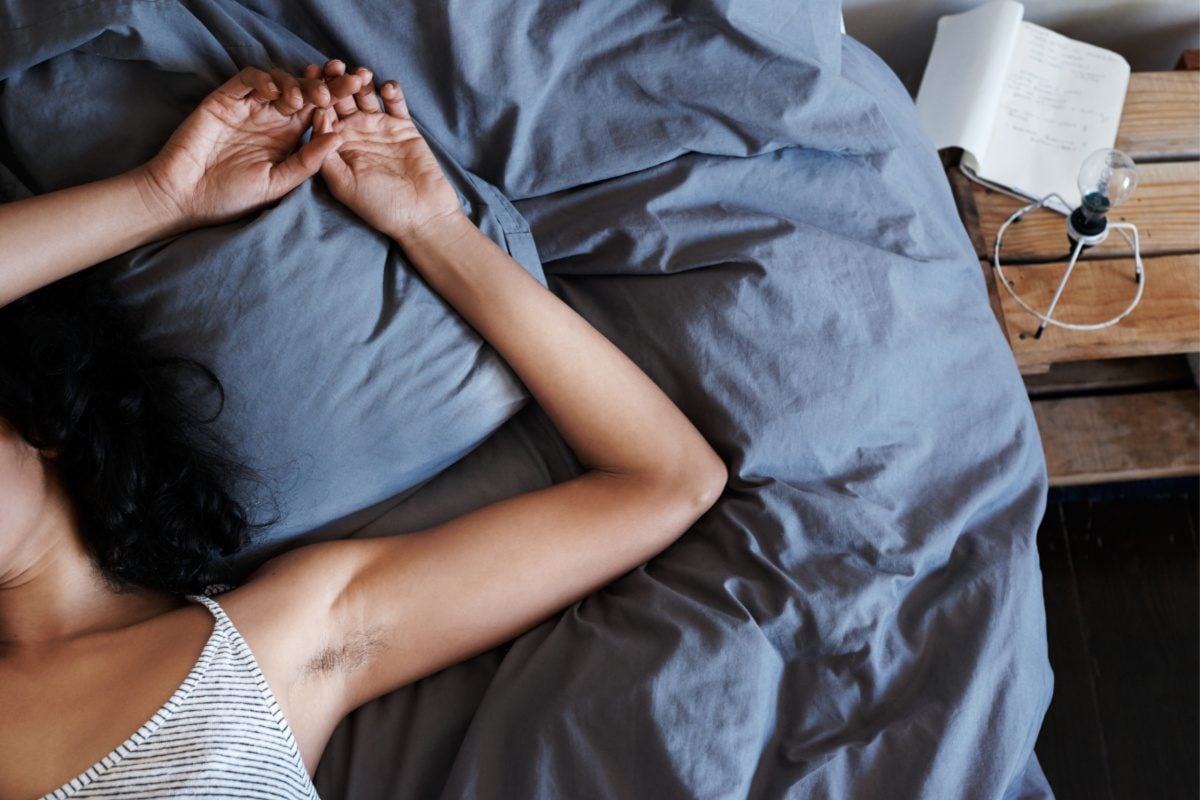 If there's anything that's taught me how backwards our views of women's body hair are, it's clothing-optional resorts.
At Hedonism II in Jamaica, a man called my full bush a "lobster trap," and another asked if I smoked weed because it made me look "like a hippy." At Desire Riviera Maya in Mexico, someone told my boyfriend he "just had to do something" and then gave my pubes a pat.
Pubic hair may not be as commonplace as it was in '70s porn, but it's still fetishised as an exotic commodity because it isn't a mainstream beauty standard (when it's not being criticised as unhygienic or unladylike, that is).
Before all this, I had no idea sporting pubic hair was that unusual. But when I looked around, I saw I was, in fact, the only woman at these resorts with it. Maybe some would take this newfound knowledge about body hair norms as motivation to conform to them, but I took it as a challenge: Not only would I leave my pubic hair and leg hair alone next time I came to Desire; I'd grow out my armpit hair and stop plucking the hairs that grow in circles around my nipples.
As a rule, I don't shave my legs anyway. As for armpit hair, I'm not opposed to it in principle, but I typically shave it for two reasons. One is that the more it grows out, the more I can smell my armpits, and that's unpleasant for me. The other is the fear of social judgement. Not only do I not want people smelling what I smell; I'm afraid of how they'll react to seeing bunches of hair under my armpits, since it's more noticeable than my leg hair.
But the nipple hair was probably my biggest source of anxiety. My OB/GYN has reassured me it's not a problem and the only reason it seems unusual is that other women remove it too, but the thought of having hair on my breasts makes me feel unfeminine. That was a feeling worth challenging, though. I'm not interested in conforming to my society's ideals of femininity, especially if that means disapproving of how my body naturally looks. I wanted to let go of every last bit of shame around my appearance.