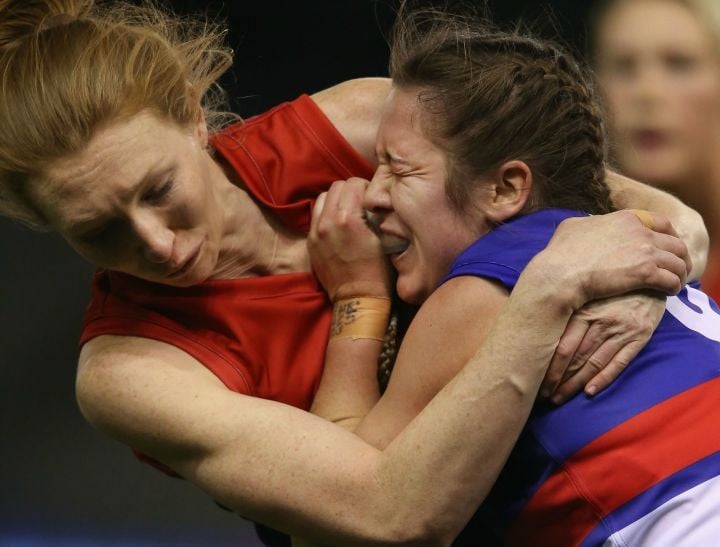 When people talk about football, all I hear is white noise.
Such is my lack of interest in the AFL that I am the rare breed of Melburnian who doesn't even pledge allegiance to a team.
I hate the noise of the crowd blasting through my television. I hate the blatant sexism of the commentary around it and TV shows dedicated to it. But, mostly, I hate watching the muscly men run around the field (many of whom earn more than $10 for every dollar I make) competing in a game I could never hope to play at a professional level.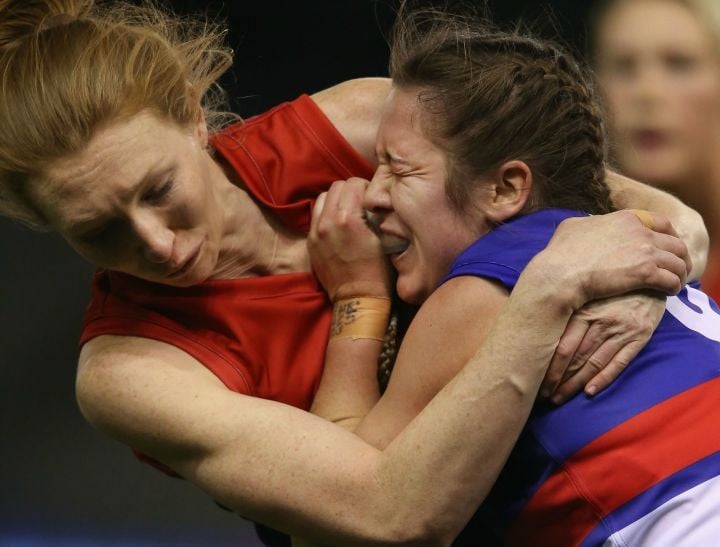 Like being a firefighter or a tradie, professional footballer was one of the potential career paths you could safely scratch off your mental list as a young girl.
And – even after a women's AFL game televised earlier this month beat it's male counterpart in the TV ratings – we're being told not to get our hopes up.
The reason? Well, according to News Limited columnist Graham Cornes, women playing top-level AFL "just didn't look right!"
In an article published in the wake of the women's AFL game that finally got people talking, Cornes correctly pointed out that the women had "boobs". And that said boobs "seemed appropriately supported and protected".
He gave the female players credit but with one glaring, blood-boiling qualification: "They were good — for girls."