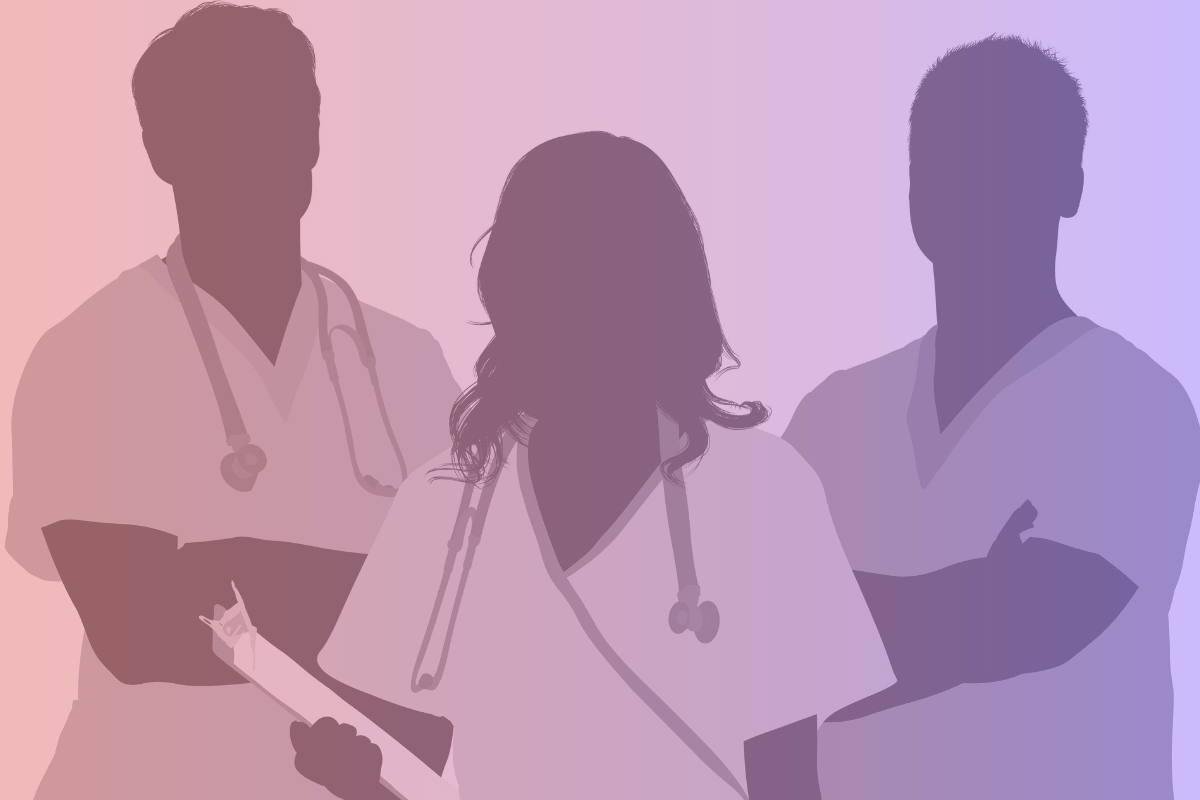 This post deals with suicide and might be triggering for some readers.
Long hours. Low pay. Little sleep. Rigid hierarchies. It doesn't come as a surprise that doctors experience higher rates of burnout, depression, anxiety and suicidality compared to non-medical professions. 
In fact, in Australia, both male and female doctors report substantially higher rates of psychological distress and suicidal thoughts compared to any other Australian profession. 
"GPs are one of the highest risk professions, with a study in 2017 finding that compared with doctors in other specialties, GPs have a 42 per cent higher risk of being classified as having burnout," explains Dr Lisa Beckett.
Being in medicine is hard. But if you're a woman in medicine, it's even worse.
Watch: Dr Melissa Kang - 'Dolly Doctor' - shares her experience growing up. Post continues below.
A new Dutch study suggests the suicide rate for female doctors is 130 per cent higher than the general population. While in Australia, female medical practitioners are alarmingly more than twice as likely to die by suicide than women in the general population. 
For Dr Lisa Beckett, the recent statistics are not surprising. "I am personally aware of two female Australian doctors who took their own lives this week," she tells Mamamia.
The major reason behind an increase in the number of women in medicine struggling with depression? Female doctors endure a tougher mental load. 
Female doctors, gender bias, and the mental load.
While there might be more female GPs than ever before, the fact is that women continue to carry prime responsibility when it comes to household and childcare duties. 
Because while it's 2022 and times may have seemingly changed, the distribution of domestic labour and the support for those trying to balance work and home remains the same.
Meaning? Gender imbalances are still very much thriving.
"Medicine doesn't foster a culture that embraces weakness. Nor does it allow time to get the help that is needed," said Dr Beckett.