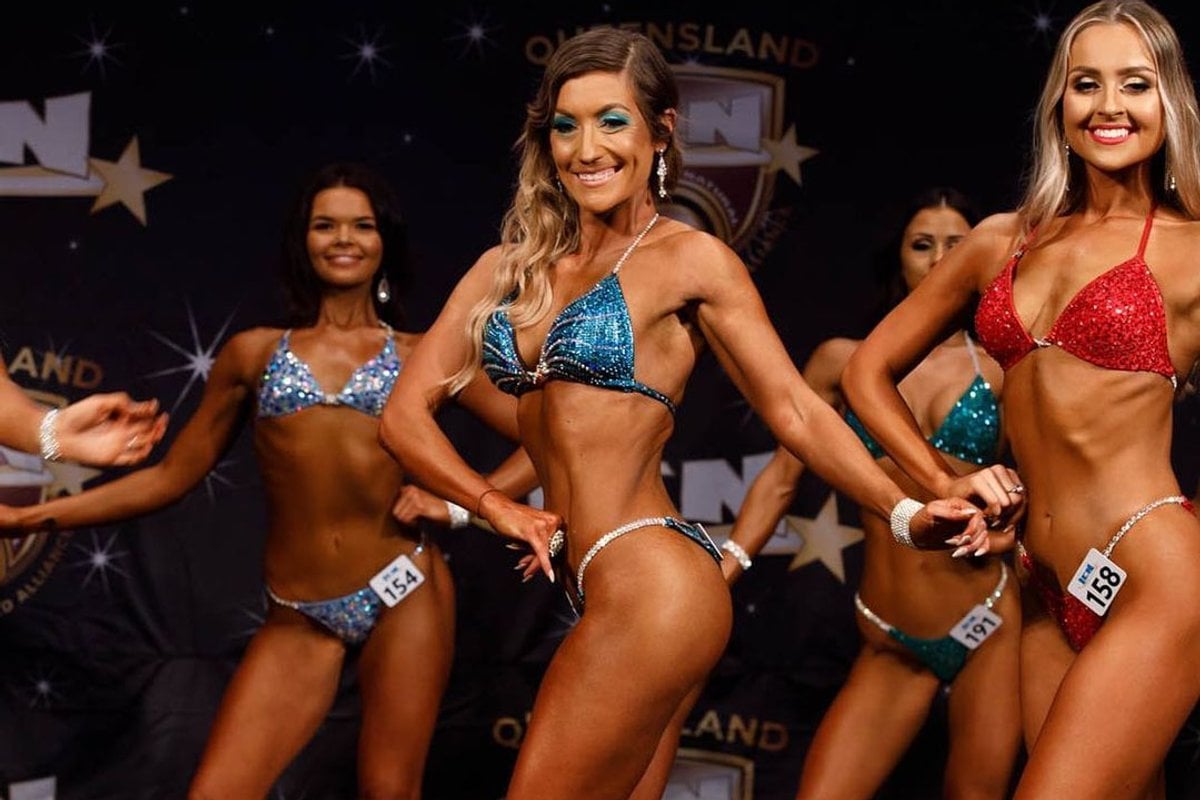 Look, let's be honest, if the last couple of years were a partner - this would be the point at which you'd pack their stuff in boxes and dump it on the kerb. 
To say it's been less than enjoyable is the understatement of the century. 
Naturally, being the type of person who enjoys swimming against the tide and deliberately making things harder for myself (see: herding cats), I rejected the iso-baking trend and instead decided to use the pandemic lockdown to get in the best shape of my life, by becoming a competitive bodybuilder.
 Watch: Scientific happiness hacks you can try. Post continues below.
I've always enjoyed working out; growing up with three brothers spawned a bizarre love of physical challenges. 
When I decided to bite the bullet and get serious about bodybuilding, I had already run a half-marathon on The Great Wall of China, jumped off the third highest bungy platform in the world in New Zealand, and braved the freezing waters of Slovenia to go canyoning. 
Call me crazy (and many do), but it seemed like the logical next step in my search for adrenaline. I was drawn to the discipline and the routine of bodybuilding, and after being bed-bound in my early thirties with a nasty bout of chronic fatigue, I also wanted to see what the ol' bod was capable of. 
I enlisted the help of a PT and a dietician and assumed after several months of slugging it out I would be not only carb-deprived and shredded but also filled with an enormous sense of achievement. 
What I wasn't counting on was the backlash from people I didn't know, the judgements online, and the bitchy comments from strangers at the coffee shop about my new body shape.
Preparation for this competition was completely next level (duh, right?). 
My workouts went from "a little bit of this, a little bit of that", to structured weight sessions five to six times a week, split into different muscle groups - usually two days of legs, and three days of upper body, including one session with my trainer.