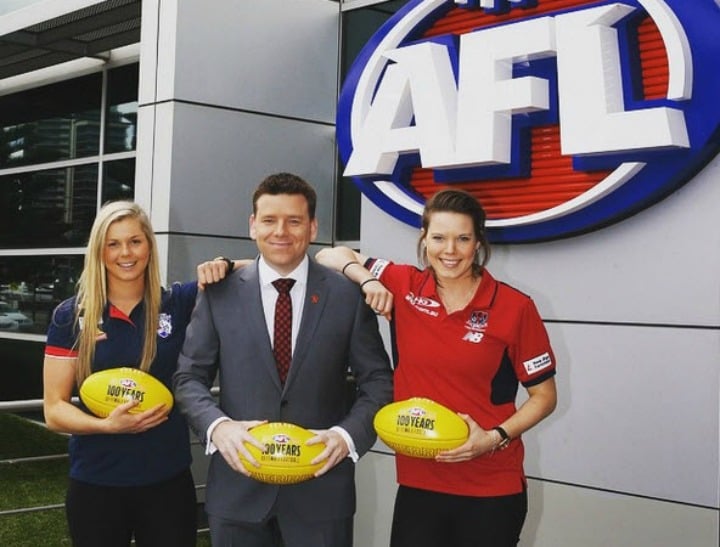 Great news for women in AFL.
Something significant happened in football last week. It wasn't that Mick Malthouse lost his job or the grand final rematch between Sydney and Hawks.
It was some amazing woman playing the game at the MCG.
The clash was between the Western Bulldogs and Melbourne Demons and was one of two games going to be played as a curtain raiser to the Men's game this year.
The match was live streamed from the AFL app, and the second game (being played in August) is expected to be broadcast on Channel Seven. If it goes ahead, this will be a huge step forward for the women's AFL league.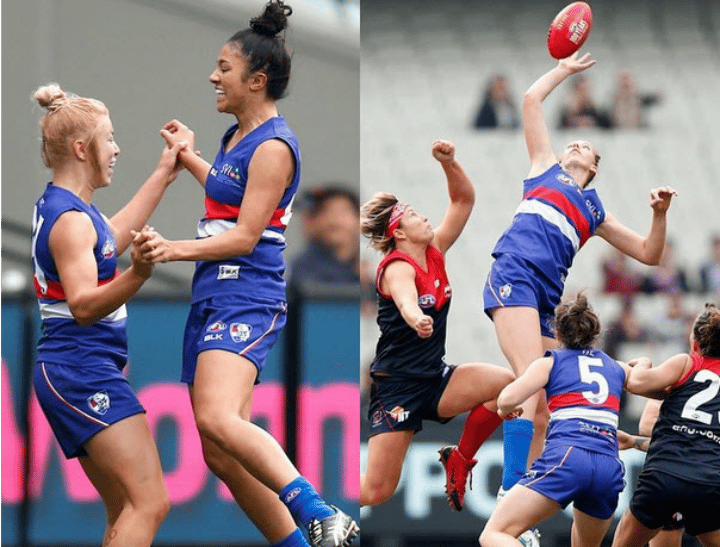 Melbourne won the game, beating the Western Bulldogs by eight points on Sunday afternoon. It was the third consecutive year that Melbourne have won.
"Darcy Vescio and Moanna Hope kicked two goals each for the Bulldogs, while the Demons had singles to Tayla Harris, Emma Swanson, Kiara Bowers and Kira Phillips," the ABC wrote.
Related: For 5 reasons why women should watch AFL, click here.
The two women's teams will go head-to-head again on August 16 at Docklands in Melbourne.
I spoke to the Western Bulldogs captain, Steph Chiocci about the game, women's AFL and where she sees it going in the next few years. Here's what she had to say.
Tell me your top two highlights from the game on the weekend?
SC: Running out on to the field and being named captain was a real buzz personally.
And the way we played was a highlight. We knew what our goals were from the last couple of years and implemented what we needed to. We didn't get the result we wanted, but we played really well.