This is a post Lisa Oldfield wrote for Mamamia in 2015…
I had only ever once before heard a sound that dreadful.
It was the sound my little dog made when she was hit by a car. The sound encapsulated shock, pain and death. It's a sound that haunts you, that even on remembering, delivers a gut punch and is impossible to forget.
Last Friday, I heard a similar, agonising high-pitched scream. Except this time it did not emanate from a poor, unfortunate animal.
This time it came from me.
Only minutes before, I'd arrived home from work. I threw my bag and briefcase on the counter, kicked off my heels. My beautiful little boys, Harry, four, and Bertie, two, were sitting with their au-pair, Stella, making play-doh dinosaurs.
"Harry the Heartbreaker and Bertie the Jawbreaker" are how my pair are known to family and friends.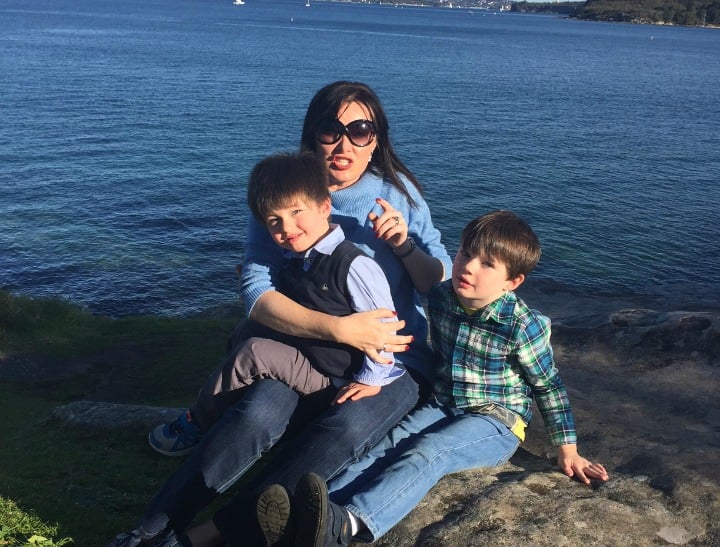 Harry is a gentleman, he loves the ladies, has a wonderful, innate kindness and is something of an intellectual and a lateral thinker. When asked at school "Imagine you were being chased by a dinosaur, what would you do?" Harry replied "I would simply stop imagining".
Bertie is like a whirling dervish. Incredibly physical and already displaying extraordinary sporting prowess, Bertie enjoys running away at shopping centres and waking me up by swan diving on my unsuspecting person.
But that night, they both looked a little glum. They'd picked up a cold from kindy and were snotty and fractious. I kissed Harry's forehead - he was warm.