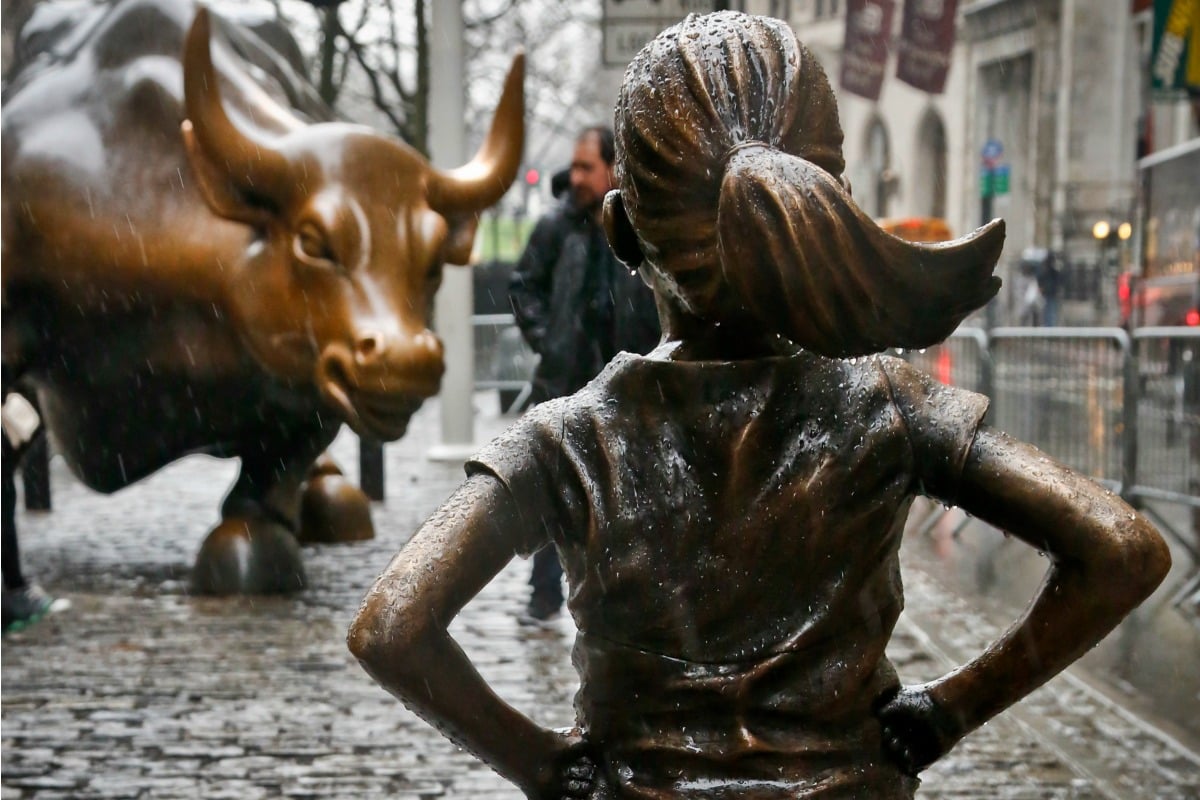 Melbourne has a new statue, a bronze girl with her hands on her hips, looking defiantly ahead.
To some, it's pretty recognisable. To others, it's just a new statue that's popped up in Federation Square. So… what?
On the eve of International Women's Day 2017, State Street Global Advisors (a huge American financial services company) installed a 127cm tall bronze statue in front of Wall Street's iconic Charging Bull statue, named "Fearless Girl".
The reaction was immediate and powerful, and she became a symbol of gender quality and female empowerment around the world.
Side note: Here's a look back at the year that was for women in 2018. Post continues after video.
The statue was a statement by State Street to pressure companies to add more women to their boards.
They followed it up with a letter to thousands of companies across the United States.
Of the 3,500 they mailed, only a quarter had women represented on their boards.
It was only meant to stay a week – to make a statement – but Fearless Girl took up residence outside Wall Street for a year.
She was then reinstalled around the corner near the New York Stock Exchange at the end of 2018.
Did Fearless Girl work?
A year after Fearless Girl was erected the number of companies in America with female-majority boards doubled.
Her message helped 152 companies add women to all-male boards.
However the improvement on the whole was still small – half of the more than 3,500 companies that were emailed still had less than 15 per cent female board members.
But it was a start, and the message was spreading.