Game of Thrones may still be months away from returning to our screens but fans are already bursting with ideas about what fate has in store for the citizens of Westeros and Essos.
The acclaimed HBO fantasy drama series, based off the books by George R. R Martin, is set to launch its seventh season in July this year.
Listen: All the best Game of Thrones fan theories can be found here.
The sixth season left the main characters in a much stronger position than previous seasons. Cersei, who was famously humiliated in Season Five, ended the sixth by taking the Iron Throne.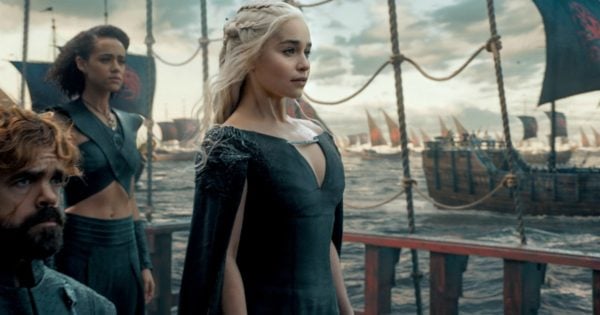 Dragon ruler Daenerys thwarted her captors to take back the city of Meereen; and previous corpse Jon Snow, is now very much alive and ruling as the undisputed King of The North.
The dramatic end of the season caused many fans to question what lay in store for the seventh endeavour.
The Binge hosts Laura Brodnik and Tiffany Dunk discussed some of those theories in their latest podcast.
"I've been deep on the fan forums, where true Game Of Thrones people live," Laura said.
Laura said a central theory to have emerged is that Cersei will transform into 'the mad queen' if and when her children die.
"So obviously she went to Maggie The Frog who was the fortune teller and predicted that all her children would die and that would be her descent into madness," she said.