Game of Thrones may still be months away from returning to our screens but fans are already bursting with ideas about what fate has in store for the citizens of Westeros and Essos.
The acclaimed HBO fantasy drama series, based off the books by George R. R Martin, is set to launch its seventh season in July this year.
Listen: All the best Game of Thrones fan theories can be found here.
The sixth season left the main characters in a much stronger position than previous seasons. Cersei, who was famously humiliated in Season Five, ended the sixth by taking the Iron Throne.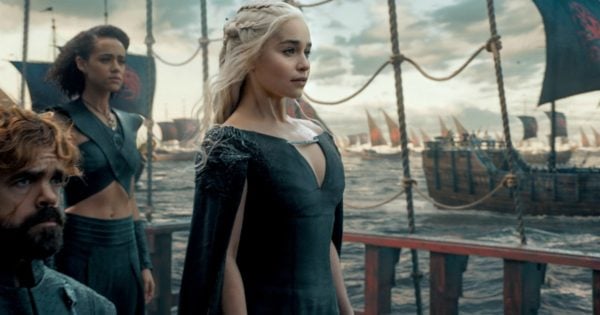 Dragon ruler Daenerys thwarted her captors to take back the city of Meereen; and previous corpse Jon Snow, is now very much alive and ruling as the undisputed King of The North.
The dramatic end of the season caused many fans to question what lay in store for the seventh endeavour.
The Binge hosts Laura Brodnik and Tiffany Dunk discussed some of those theories in their latest podcast.
"I've been deep on the fan forums, where true Game Of Thrones people live," Laura said.
Laura said a central theory to have emerged is that Cersei will transform into 'the mad queen' if and when her children die.
"So obviously she went to Maggie The Frog who was the fortune teller and predicted that all her children would die and that would be her descent into madness," she said.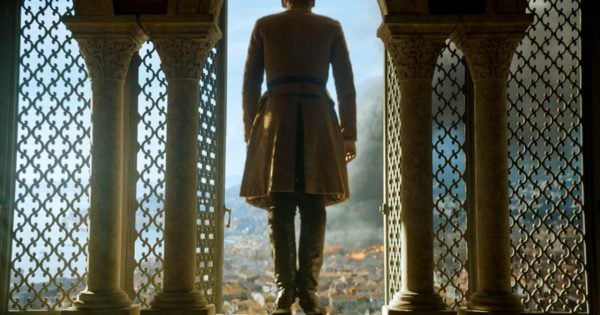 The theory might seem outlandish but up-to-date fans will know the predication has already been partially substantiated with the death of Tommen in the previous season.
"He just... fell from the balcony - so that's going to start her descent into madness," Laura explained.
Another theory to have emerged is whether Master Spy Varys is secretly a member of the Mer people.
"So obviously in the books there's this race called the Mer people," Laura said.
"We haven't seen them really in this season yet but people are saying that's who Varys is going to come out and be."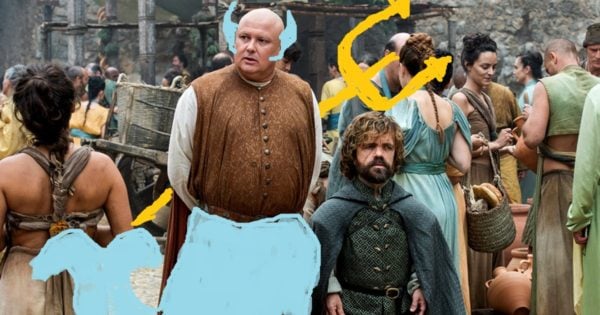 The theory has been floating on message boards for a few years but has been reignited by Varys travelling in what appears to be no time at all between Dorne and Meereen in Season Six.
Laura further explained how the theory has evolved on the podcast.
"There's a part where he travels a very long distance in a short amount of time," she said.
"It's not really talked about in the show but a lot of fans were like, how did he get - when they get the map out of the show - from this point to this point."
"It's been a big fan theory that it was just a mistake by the producers."
Podcast host Tiffany wasn't at all convinced by the explanation it had been a producers' mistake.
"But as if! Those producers are canny folk," she said.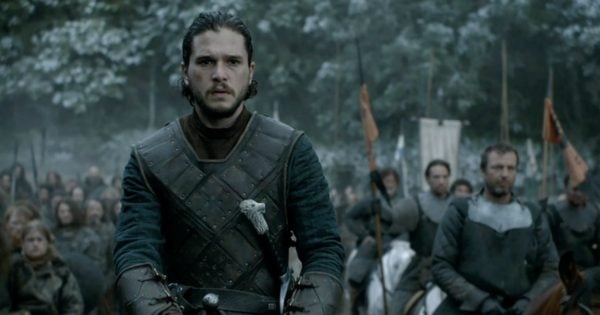 Laura continued to explain how this theory brings content from the book into the TV adaptation.
"So people are saying that he's going to be the person to bring that small plot point from the books into the TV show that he's a mer person and that he swum through the ocean to get there," she said.
Fans have supported this theory by pointing out how when Tyrion threatened to throw Varys overboard, the Master Spy said Tyrion would be surprised by the result.
It has also been noted that one of Littlefinger's ships is named "The Merling King".
Other theories say that Bran may "get into the mind of a Dragon" in order to defeat the white walkers; Bran might also become a "dreamweaver" and be able to change the past and future; and that Ayra is in fact dead, but the waif is wearing her face.
Do you have a theory about the upcoming season? Share it in the comments below.
Season Seven of Game of Thrones is set to premiere on Monday July 17 on Foxtel Play or Showcase.

Hungry for more? Our Binge podcast is a weekly wrap-up of the best on our screens.
You can buy any book mentioned on our podcasts from iBooks at apple.co/mamamia, where you can also subscribe to all our other shows in one place.