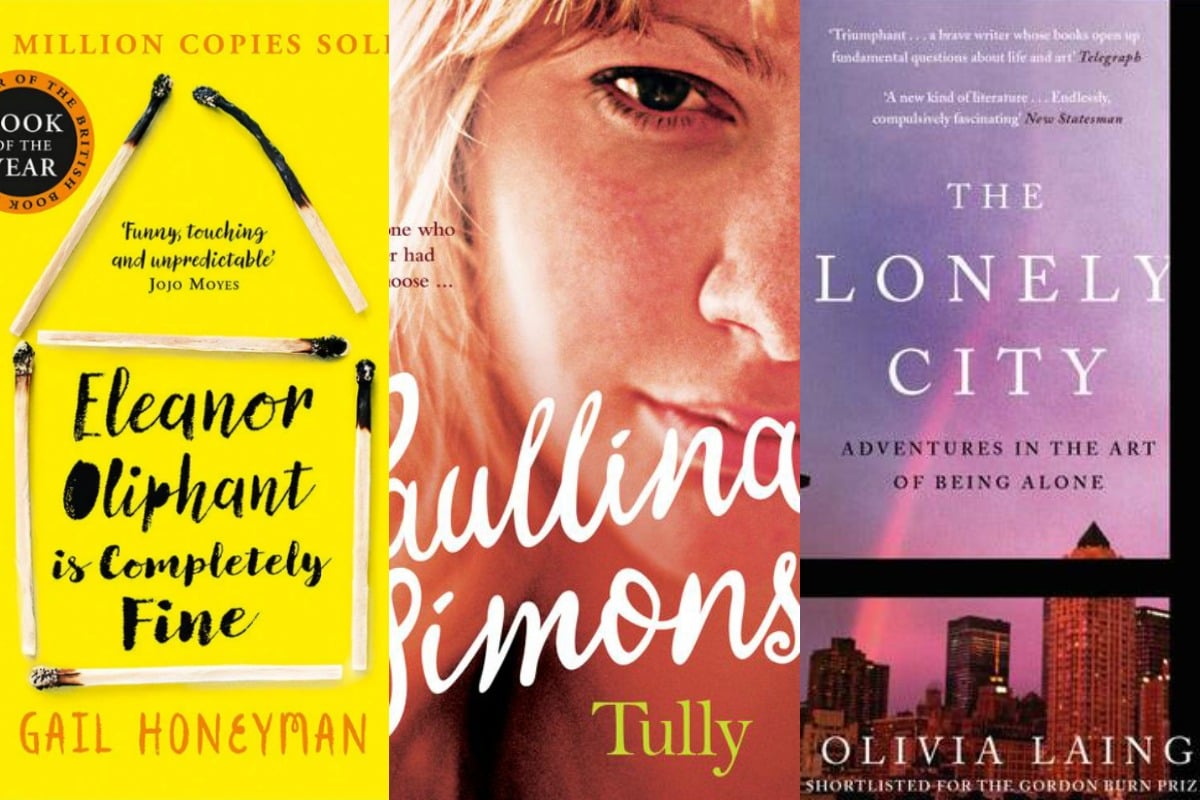 We've got a lot of time for great books. Unfortunately though, during the busier months of the year, we don't often have a lot of time for…reading. Unless you count emails and podcast summaries. Which is why the holidays are such a good time to finally get stuck into a good novel.
In the name of filling out your summer reading list, we asked women to reveal their favourite books of all time – the ones that stayed with them long after reading, that they keep returning to and recommending year after year. We're calling it the Book Bucket List.
"I picked this book up at random as a young teen when I was sick and took it to bed with me. My god. I was positively plunged into this intense and deeply emotional story. I loved Tully, I hated her. I laughed, I cried, I threw it across the room then raced to pick it back up. I re-read it every few years and each time it slays me in a different way at every life stage. I feel like I have grown up with this book."
Kate: The Nightingale by Kristin Hannah.
"A story about the complex but unbreakable bonds of sisterhood, set during WWII. Had me in floods of tears and I couldn't put it down."
"This book is part breakup memoir, and part exploration into how loneliness has impacted some of our greatest artists from Andy Warhol, to Greta Garbo. Laing, a UK author, seamlessly weaves copious amounts of research with her own story of moving to New York, and the loneliness she experienced after her heartbreak. Her writing is beautiful, insightful and tender, and she manages to reframe a feeling that a lot of us experience, into something that can be constructive and transformative."
Tamara: The Secret History by Donna Tartt.
"I first read The Secret History when I was 17, and have re-read it many times since – mostly to revisit the characters who feel like long-lost friends. It's one of those books I force people to read, and then get offended if they don't love it. Taking place at an affluent American college, the story unfolds in two parts: the lead up to the murder of a student and the investigation afterwards. From the very start, you know who did it – but you won't know why until the end. Ultimately it's about the danger of knowledge, the power of status, and the desperate need to belong. Tartt's novels all have similar themes, and The Goldfinch definitely comes a close second."
Laura: Gone with the Wind by Margaret Mitchell.
"Not the love story people think: it's about the determination and strength of Scarlett O'Hara in the face of war to save her home and protect her family."
Clare: The Bell Jar by Sylvia Plath.
"It's my favourite book of all time because it's the most nuanced, accurate description of mental illness I've ever come across. The metaphor of the bell jar – having a glass cage around you wherever you are, whatever you're doing – is such a powerful one. It's also a fascinating story of what it's like to be a young woman making decisions about your future. There's a description of the main character's future spawning out like a tree and she doesn't know what branch to choose, because choosing any branch means not finding out what's on the others. Read at your own caution though – I read it when I was down and it took me further down that road!"
Hannah: The Alchemist by Paul Coelho.
"It's about learning to really listen to and follow your heart. A beautiful book."
Laura: World Class by Jane and Burt Boyer.
"Based on the events of real tennis players and how they all had their own journey, and how they changed the game of tennis between amateur and open-class tennis. I read it once a year and you can't help but love the characters."