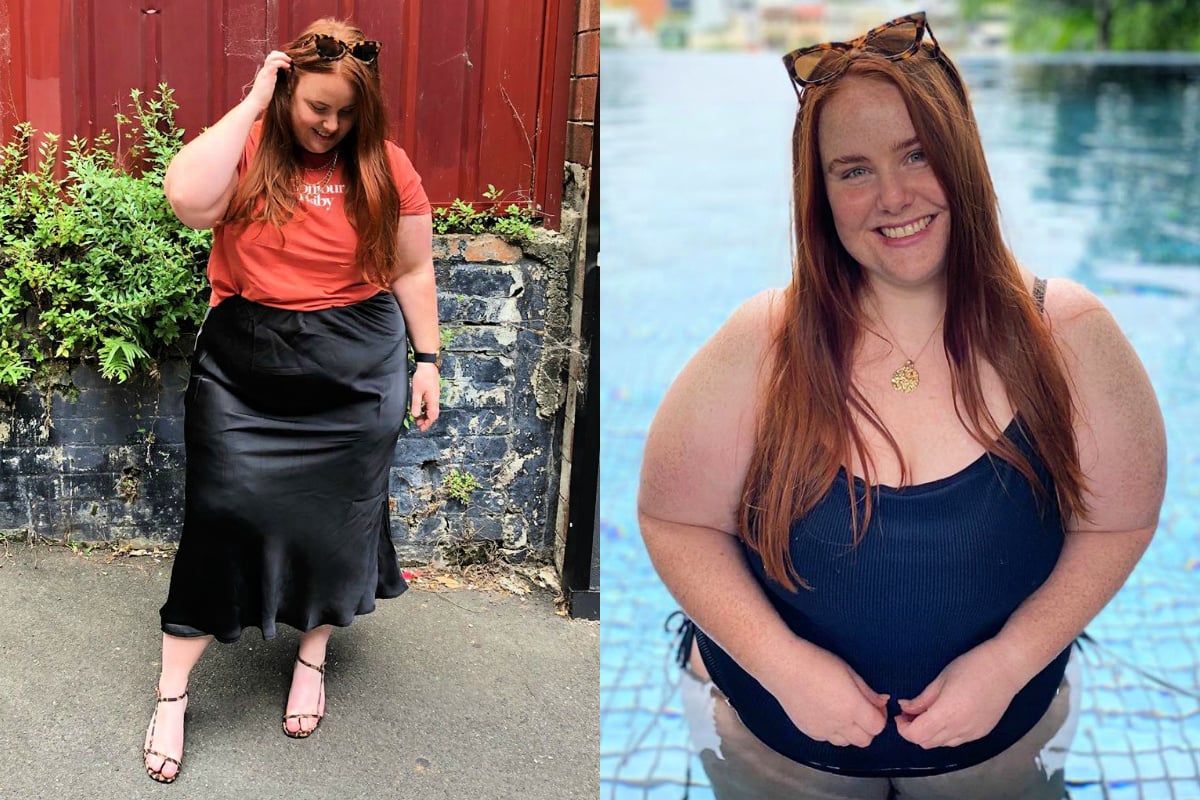 Picture this: I'm standing in an infinity pool with my back turned away from a sunset over the Singapore city skyline.
I'm waist-deep in the water: deep enough to look like I'm swimming but not enough to get my freshly-washed hair wet.
After spending roughly 15 minutes scooping my boobs up so they sit nicely in my black one-piece and holding my hands in just the right spot to cover up the bit of my stomach that isn't flat for a passable photo, I dunk my head under the water and swim to the edge of the pool. Now, I can actually enjoy the view.
WATCH: Women are shaking their bodies on Instagram in the name of body positivity and it's glorious, check it out in the video below. Post continues.
Later that night, I lay on the bed in my hotel room, sifting through 58 photos of myself in the pool.
Me close up. Me farther away. Me laughing with an imaginary person in the distance. Me in portrait mode. Me looking down, pushing my hair back behind my ear and smiling like I've got a secret.
I pick a photo where I'm smiling straight into the camera. Confident. Relaxed, it says. THIS is a woman comfortable enough in her body to share a photo of herself in swimmers online. She might even be an inspiration. Now, all that's left is to quickly bash out a caption to match.
"I love swimming but normally, I wouldn't get my boyfriend to take photos of me because I don't have a typical Instagram 'bikini body'. I'm in Singapore at the moment and thought f*ck it because the only way to feel better about doing something that scares you or makes you feel embarrassed is, to quote Shia LaBeouf, JUST DO IT."
Done.