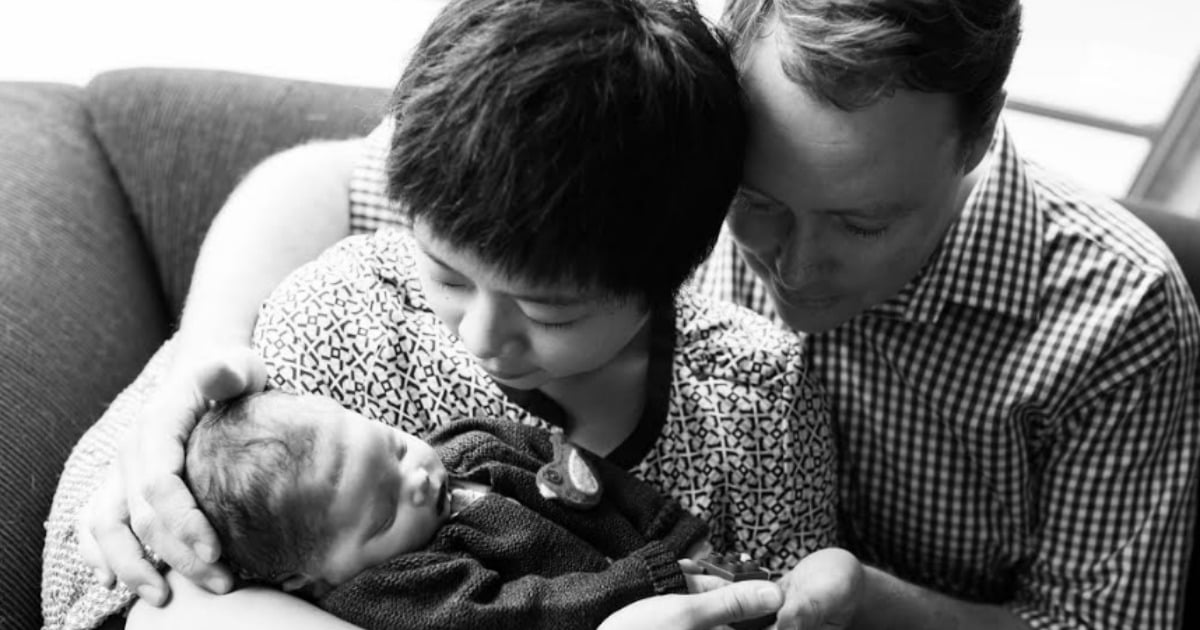 This year marks my first Father's Day as a new dad, but it is nothing like I imagined it would be.
Karen and I were eagerly anticipating the arrival of our first child in February and like all expectant parents we were planning and dreaming of our future with 'our little bump'.
Our pregnancy was a 'textbook' and low-risk, and Campbell made his presence felt with vigorous kicks and movement. It was an incredible time for us and full of excitement.
On Valentine's Day 2016, at 40 weeks and 2 days Karen and I were out at dinner. Karen had gone quiet towards the end of the meal. She had realised that she had not felt any movement for a while.
Our birth plan kicked into action and we headed to the local emergency room to check things out. I was full of confidence that Cam was just having a sleep. However, after a scan the doctor told us that Campbell's heart had stopped beating. The news was so unexpected and completely blindsided us. There were no warning signs.
The following day our baby boy, Campbell Han was stillborn on 15th February 2016, perfectly formed, weighing 3.9kg and 53cm long. A beautiful big boy.
Instead of starting the new chapter of parenting we became members of a club that no-one wants to be part of. Although we've since learnt that Campbell fatally succumbed to an infection in-utero, the circumstances in which it happened were rare and inconclusive.
Like 40% of stillbirth parents, we are left wondering why and how. We were introduced to the Stillbirth Foundation Australia and started learning just how many other babies are stillborn each year, on average 2,190 per year or 6 babies a day.