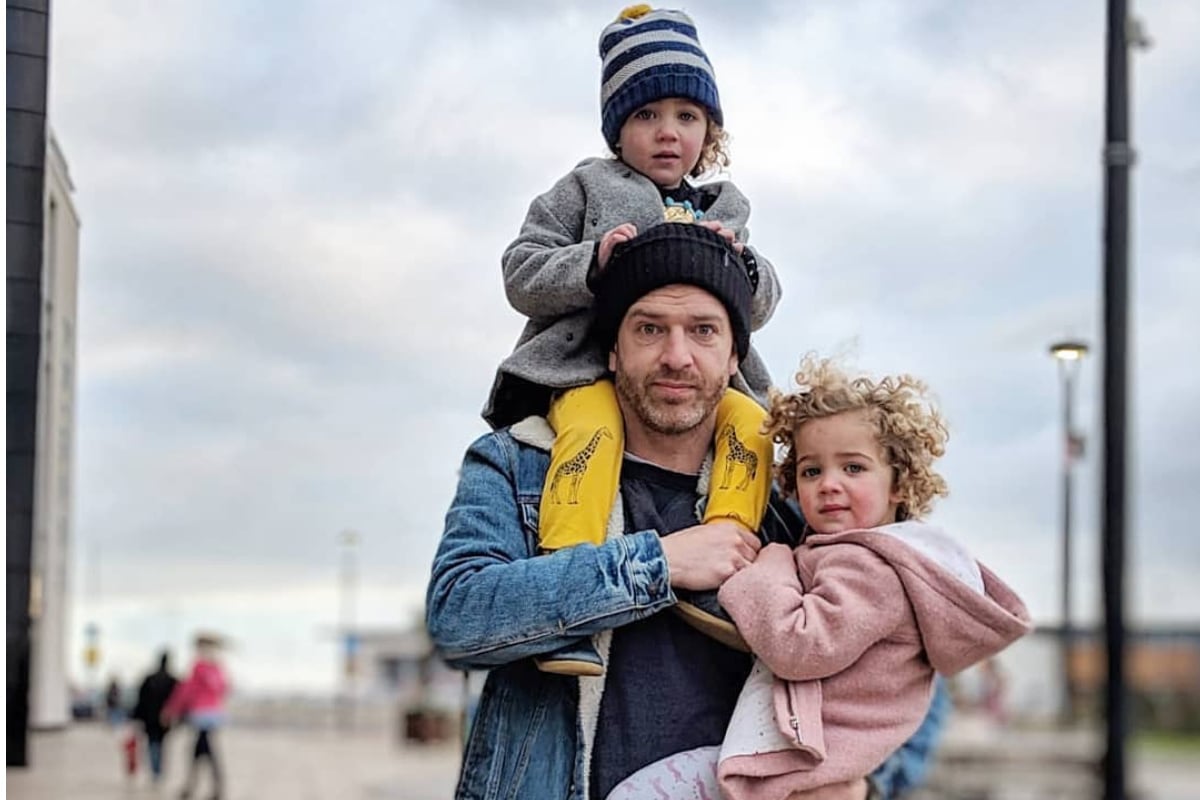 A dad Instagrammer has sparked a debate after he admitted he often can't tell his identical twin daughters apart.
Simon Hooper, 35, better known as Father of Daughters or simply FOD is an Insta phenomenon with almost one million followers.
He is, as his name suggests, the father of daughters. Four, in fact, including three-year-old identical twins Ottie and Delilah.
Mamamia's daily news podcast The Quicky will get you up to speed on what you need to know today….

In a recent post Simon said he thought he'd finally moved past referring to Ottie and Delilah as 'the twins', 'this one' or 'that one' but uh, he was wrong.
"Today I was straight back to square one and spent the next 15 minutes playing a real-life Guess Who – calling them the wrong names only to receive blank faces and zero responses in return," he captioned a photo of the girls in matching 'Sister' tops.
 

View this post on Instagram

 
He joked that he was considering shaving one of their heads to make it easier: "Screw the curls – the need to identify my own children is more important."
This post was met with lots of comments from parents of identical twins who admitted dealing with confusion, and from identical twins who said they were unable to tell themselves and their sibling apart in childhood photos.