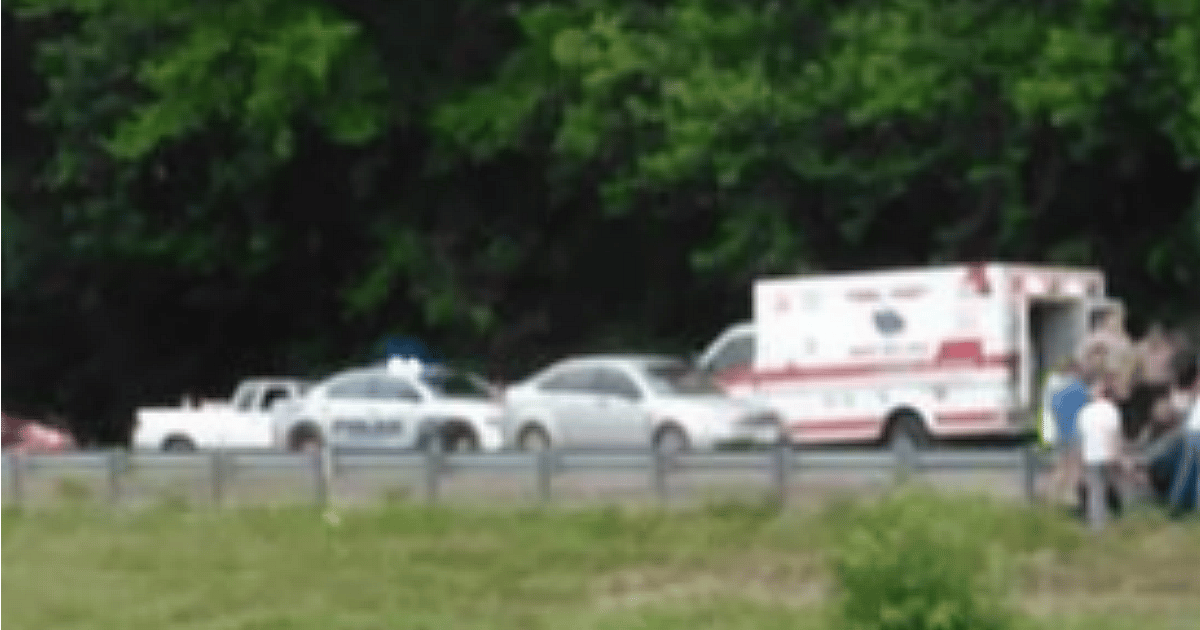 A roadside photo of a tragic motorcycle accident has captured the interest of thousands, for an eerie reason.
Internet users were left perplexed after an image taken by passing motorist Saul Vazquez appeared to show a ghostly figure hovering over the gathering crowd.
Vazquez uploaded the shot to Facebook after he noticed its unusual contents.
"I took this picture just few minutes ago from the cab of my truck it was an accident between campton and Stanton on the service road just off of the mountain parkway," he said.
"Zoom in and pay attention to the shadow just off the top of the state trooper hat. All I say is I hope everyone involved is okay!"
Some viewers believe the figure is the spirit of the motorcyclist leaving his body.
Lex18 reported the motorcyclist was severely wounded at the scene but was taken to hospital where he later died.