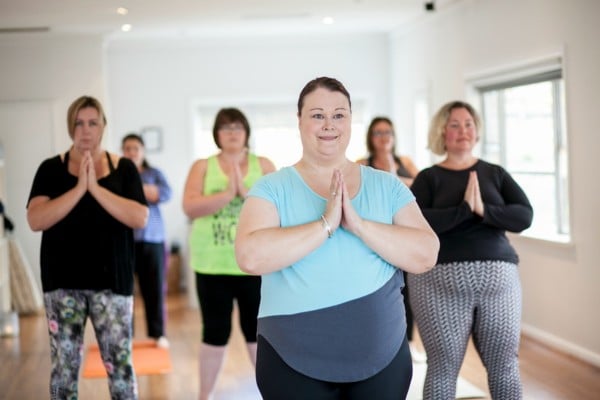 I've been practicing yoga for 20 years and working as a trained yoga teacher for the last three years, but I don't have a 'yoga body.'
Truth be told, I'm fat. I have rolls, curves and wobbly bits. And that's fine with me. I'm a Fat Yogini and proud of it.
I'm not alone in believing yoga should be accessible to all bodies, even those that don't fit the image of a thin, young, white, able-bodied woman wearing size eight Lululemon pants. Yoga is a practice for everyone.
In the last year Fat Yogis have flooded Instagram, Twitter and Facebook with photos of their supple, graceful and fit plus-size bodies unapologetically engaged in dynamic yoga poses.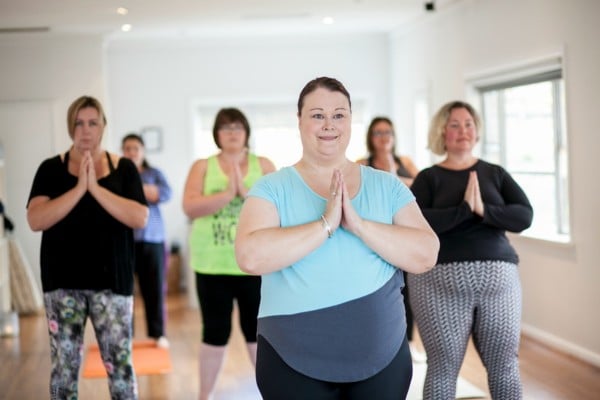 Image: Lucia Ondrusova
But while Diane Bondy, Jessamyn Stanley and the Dana Falsetti have amassed thousands of followers, is anything really different at your local studio?
Unfortunately, away from the heart-shaped likes of Instagram, many of my students confide they're still struggling to practice yoga with ease and comfort. Many walk away from the classes feeling demoralised, frustrated and even injured.
I can relate. At various times during my yoga training I have been singled out ("Sarah! You won't be able to do that!"), pushed into poses that hurt my body, and even laughed at. Once, when I arrived to teach a class, I was shown to the dirty laundry as they didn't believe I was an instructor.
It was a shock to me that such a beautiful and ancient practice, which is based on pillars of compassion and reflection, has become a place for body shaming.