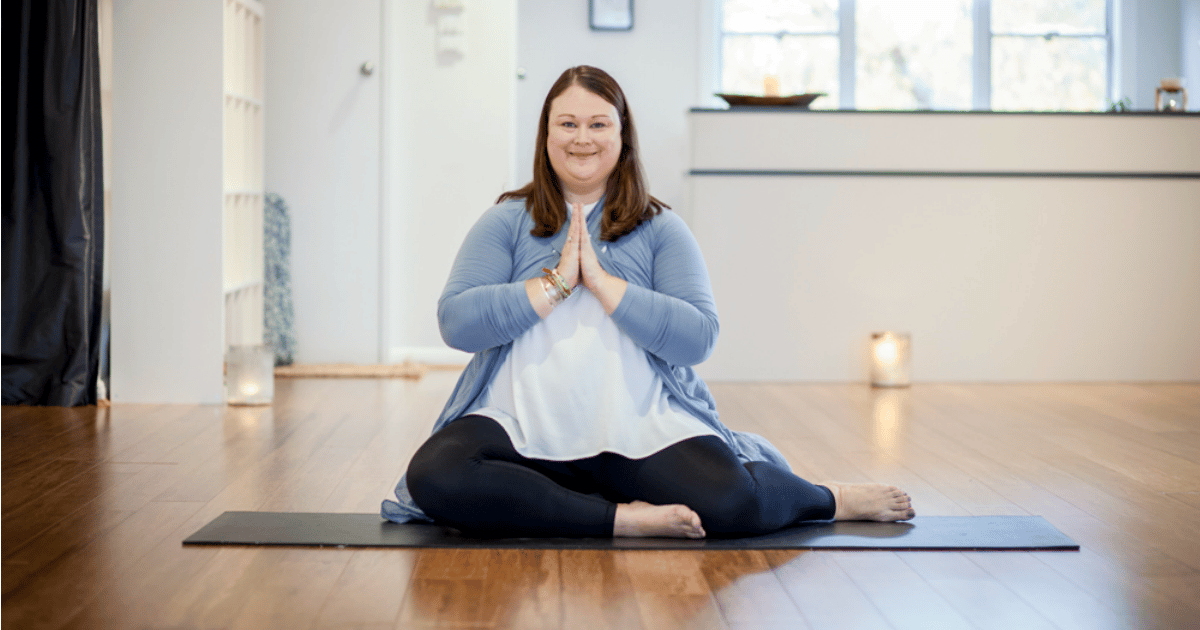 I've been practicing yoga for 20 years and working as a trained yoga teacher for the last three years, but I don't have a 'yoga body.'
Truth be told, I'm fat. I have rolls, curves and wobbly bits. And that's fine with me. I'm a Fat Yogini and proud of it.
I'm not alone in believing yoga should be accessible to all bodies, even those that don't fit the image of a thin, young, white, able-bodied woman wearing size eight Lululemon pants. Yoga is a practice for everyone.
In the last year Fat Yogis have flooded Instagram, Twitter and Facebook with photos of their supple, graceful and fit plus-size bodies unapologetically engaged in dynamic yoga poses.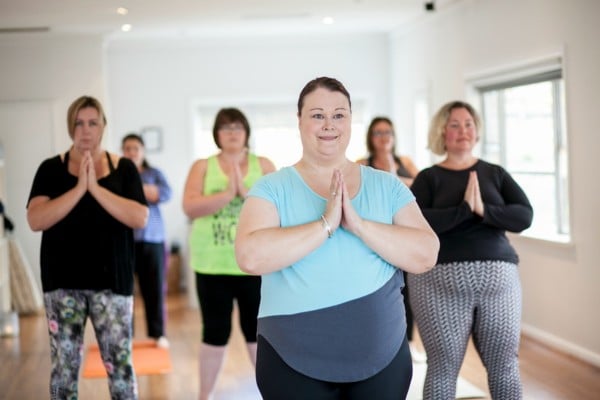 Image: Lucia Ondrusova
But while Diane Bondy, Jessamyn Stanley and the Dana Falsetti have amassed thousands of followers, is anything really different at your local studio?
Unfortunately, away from the heart-shaped likes of Instagram, many of my students confide they're still struggling to practice yoga with ease and comfort. Many walk away from the classes feeling demoralised, frustrated and even injured.
I can relate. At various times during my yoga training I have been singled out ("Sarah! You won't be able to do that!"), pushed into poses that hurt my body, and even laughed at. Once, when I arrived to teach a class, I was shown to the dirty laundry as they didn't believe I was an instructor.
It was a shock to me that such a beautiful and ancient practice, which is based on pillars of compassion and reflection, has become a place for body shaming.
Watch: Singer Christine Anu discusses her thoughts on body image. (Post continues after video.)
As a yoga teacher I've also found getting plus-sized classes into established yoga studios very difficult. Studios were reluctant to put a "curvy" or "fat" class on the timetable. There was a palatable sense that this would not be good marketing for a mainstream studio, and would reflect badly on them.
No one, it seemed, wanted to add the words "fat" to their glossy marketing, which makes sense given the current climate of fat stigma and the (completely inaccurate) idea you can judge someone's health just by looking at them.
I have also offered my time, for free, to help other teachers learn how to adapt to all bodies (including those who are older and inured) and been turned down because they felt it was too niche or not really the vision of the studio. The average size Australian woman is a size 16. Are we really saying that even bringing yoga to the average person is too difficult?
After years of trying to offer yoga to all bodies I felt it was time for change, and so did Melbourne yoga student Emily Doyle. (Post continues after gallery)
Big Gal Yoga on Instagram.