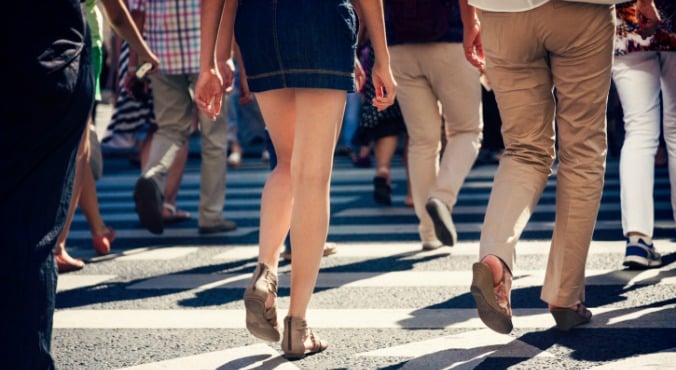 If you're a fast walker (also known as a power walker), there's a good chance you already know it.
But if you want to have your suspicions confirmed, here are 25 tell tale signs you're part of the club.
1. You are always walking 15 paces faster than your friends, partner or, um… children

*turns head* Oh hey guys, why are you three blocks away?
As a result of this, and the fact you don't enjoy holding conversations with your neck turned behind you, or resorting to dolly steps...
2. You've developed techniques to help your friends catch up to you
Like circling around and doubling back... before storming ahead again. Vicious cycle.
3. Shoes only last you four months because you're constantly destroying the soles of them