Debbie Evans has starred in all the blockbuster action movies – over 200 films and TV shows to be exact, ranging from The Matrix to The Fast and The Furious franchise.
But you've likely never seen her face.
The 59 year old is a stunt woman, responsible for bringing to life the fast-paced scenes that take your breath away.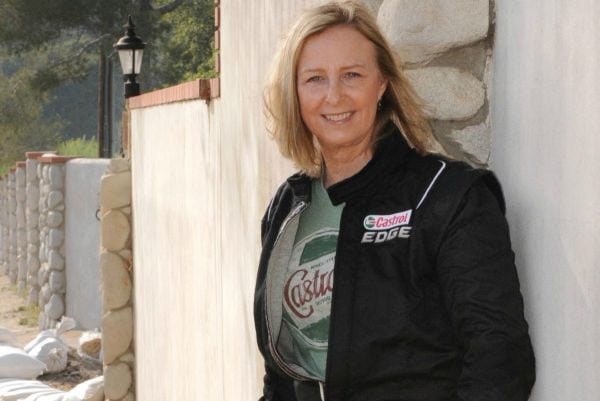 And while her moves may look impossible, she's been working on them for a while.
"I started riding motorcycles when I was six years old. My family used to go camping and riding every weekend and I got my first motorcyle when I was nine years old," she tells Mamamia.
She then started riding in competitions and was hooked after taking home the third place trophy - entirely against boys.
"I was the first female to obtain expert classification in trials and always competed against guys as there were no other women at my level so I got a lot of press," she explains.
Listen: Women with balls - the best stories from AFLW. Post continues after audio.

She started performing in exhibitions where she became known for a trick in which she would balance her motorcycle with the kickstand up whilst doing a headstand on the seat.
When a stunt coordinator in Hollywood needed a girl who could jump over a 30 metre ravine, he gave Evans a call and so started her stunt career.
Thankfully things have changed since she started.
"There are now more and more women. When I started I got ridiculed for doing that kind of thing but now it's more accepted that women can do things and have more opportunities than I used to which I am really really happy about," she says.