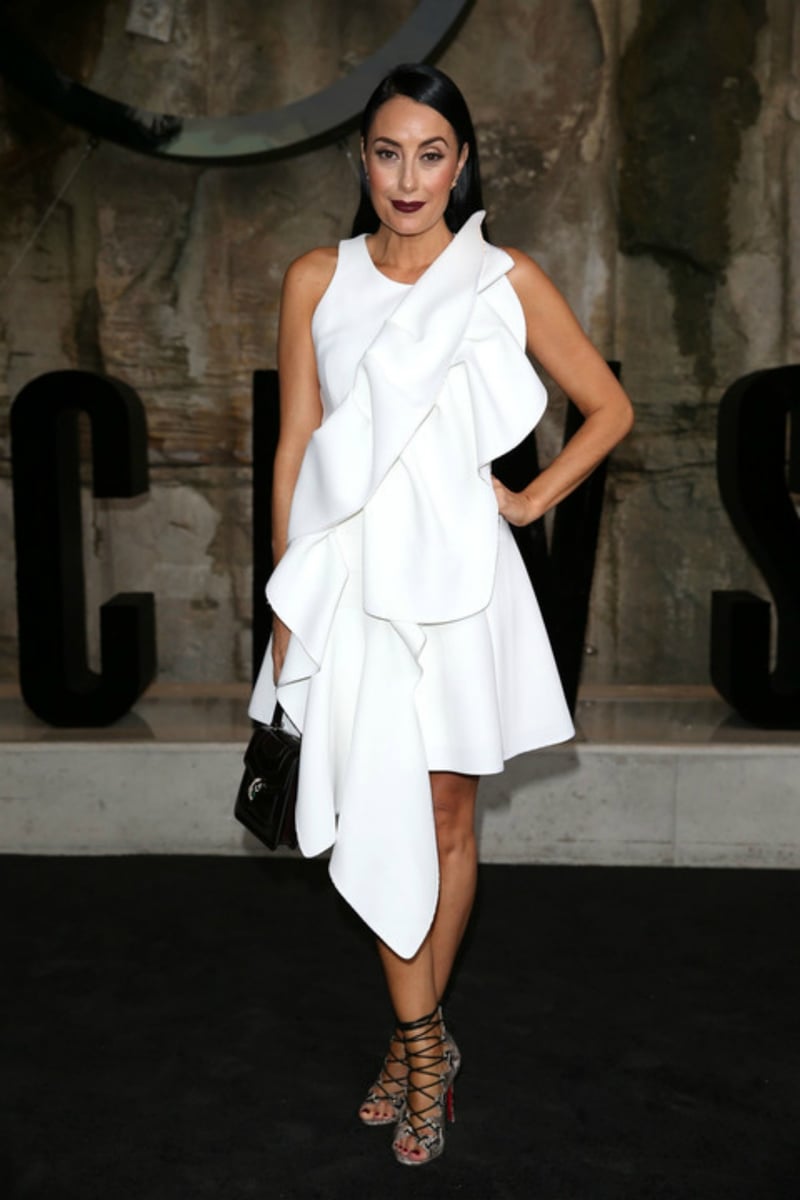 Fashion Week is upon us. Six days spent fawning over the creations of Australia's most talented designers. But let's not forget about the makeup magic at play here, too. In particular, the kind of organised wizardry required to make models look incredible, sometimes in around three minutes.
We spoke to MAC Cosmetics' dream team about the tricks they're using this week. Yes, we'll be applying them to our own lives immediately.
How to remove heavy duty eye makeup in five seconds flat.
"Sometimes you want a quick makeup or outfit change without taking everything off. Simply fold a cotton pad in half and lay under you eye to protect your face makeup, then with soaked cotton tips, cleanse off your mascara and liner onto the cotton pad without giving you panda eyes." – Senior Artist M.A.C Cosmetics Nicole Thompson
Always do your lips and eyes first.
"When we're in a serious hurry backstage – I'm talking hair, makeup and nails in 10 minutes – we have to act fast. Get the important parts of your makeup look on first when you're in a hurry, like your lips and eyes! They take the most precision. Then once you have those on you can quickly whack on your foundation or powder in the car or on the go." – Senior Artist M.A.C Cosmetics Nicole Thompson. (Post continues after gallery.)
What the celebs are wearing at Fashion Week.