She (or he, who knows?) has been labelled Australia's answer to Joan Rivers and when it comes to commentating on what famous people wear: Fashion Critical holds nothing back.
More than 120,000 followers on Facebook eagerly await a new album by the self-proclaimed street-sweeper turned fashion critique (from Gundagai, no less) whenever there's a whiff of a red carpet event, anticipating the LOLs to come. And there are many.
So in the spirit of helping us normals understand WTF is going on in the cool and confusing world of clothing right now, we asked Fashion Critical to give us a run down of the most puzzling faaarshun pictures taken in 2018.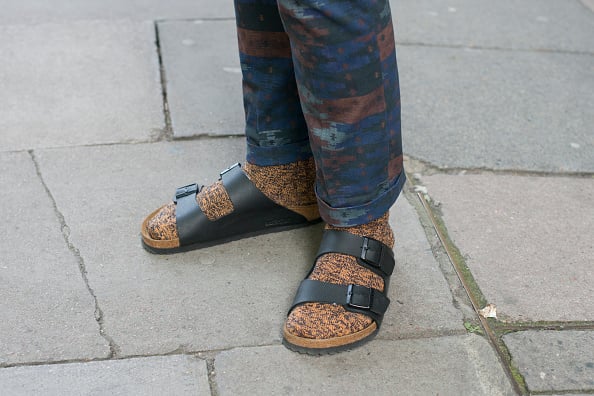 There is no doubt that this person is trolling us. Literally googled "ugliest fashion faux pas ever created" then paraded in public in the name of FARSHUN. If this catches on, I am literally moving to the darkest depths of the Amazon.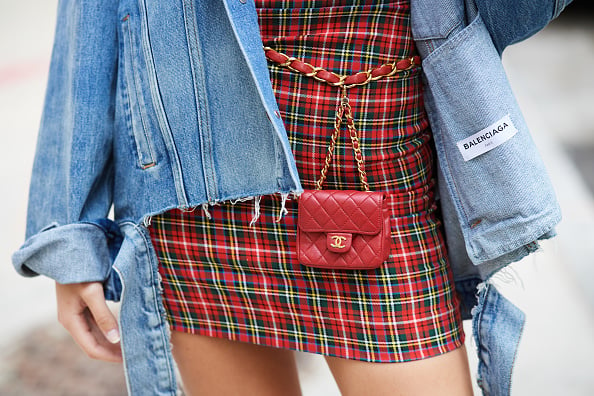 Shopkins Chanel line? When you're packing 1 x Tic Tac and a quarter of a tissue. She is definitely living her best (and smallest) life.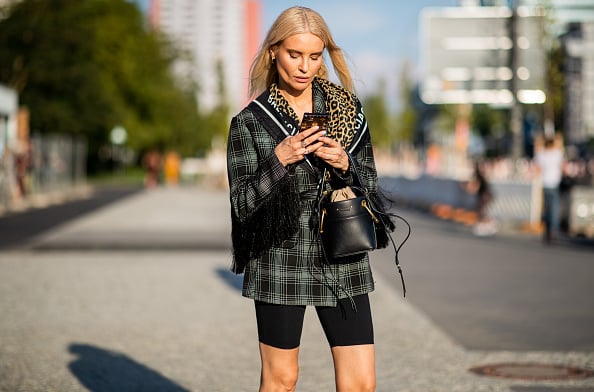 I hold Kim Kardashian squarely responsible for the return of bike pants, which can only be described as the greatest shame of my childhood. It's as though I'm being PERSONALLY trolled for this fashion atrocity, circa 1988. The self-loathing runs deep.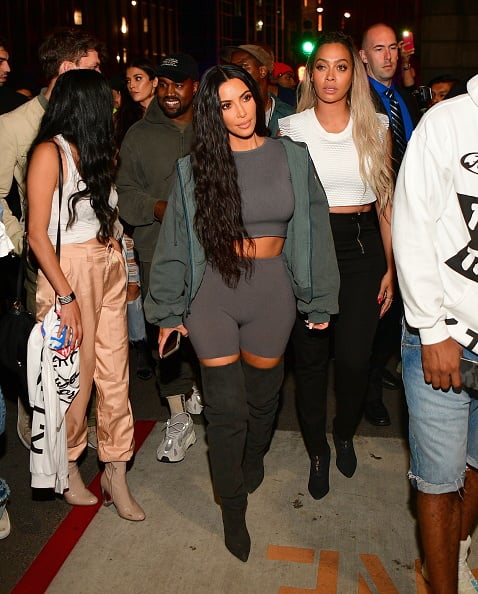 AH HECK. See? Strangely, she manages to look hot. But only because her boots almost connect to said bike pant, thus rendering them a trick on the eye. Is Kanye West designing clothes like when Joaquin Phoenix reinvented himself as a rapper and we only found out later it was a giant practical joke? We can only HOPE AND PRAY. Lord, hear our prayer.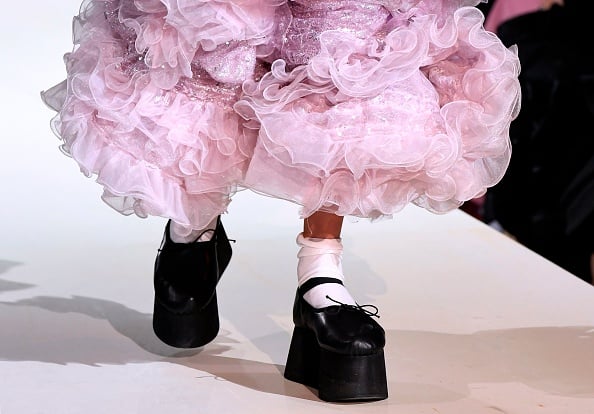 When you're looking for a dainty shoe. Something that doesn't overpower the skirt you made from 635 little girls' fairy dresses, pushed through the sewing machine at once. I MEAN COME ON.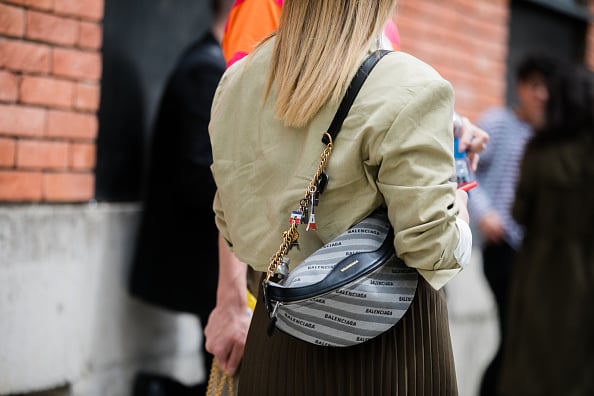 Oh god. BUMBAGS. Strangely, I kinda like this. But it confirms that 100 per cent, the designers behind international luxury brands are all ABSOLUTELY pissing themselves laughing at how stupid humans are.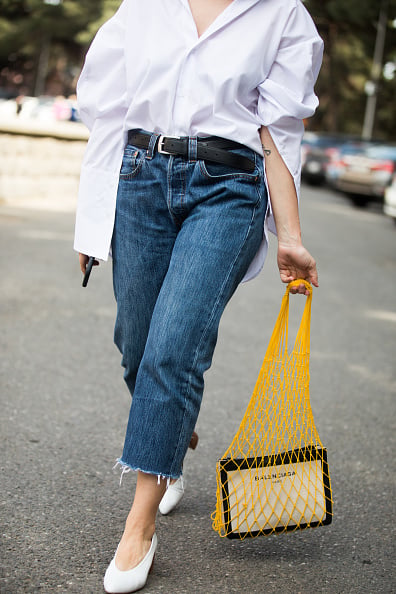 Buy 1 million dollar handbag. Place in homeless person's shopping bag. Call it FARSHUN.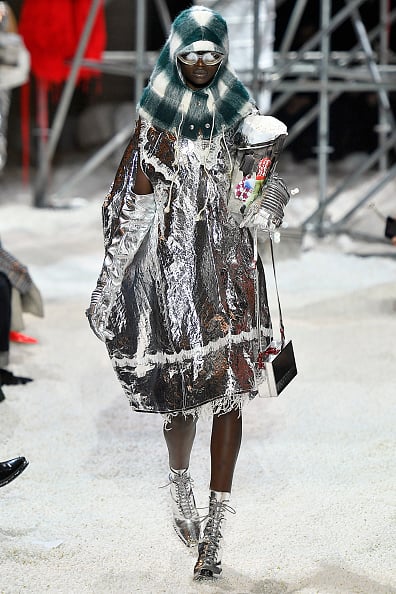 Christ in space! Whaddya call this love?? I literally feel unsafe looking at this. HALP.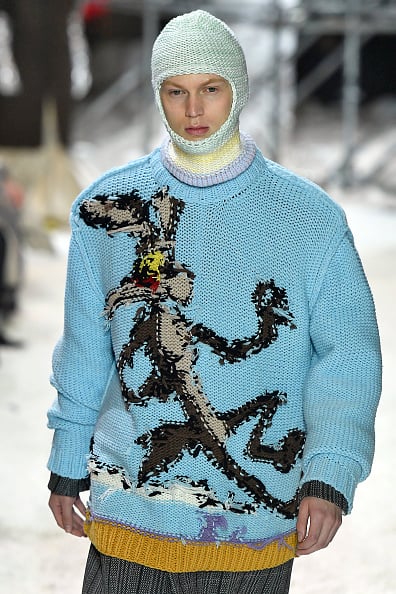 Fashion Designers: "Somebody knit a seriously fugly Loony Tunes sweater. We'll make the model wear it inside out and put a tea cosy on his head! And then we'll put a $12,000 price tag on it!" This sort of trolling oughta be illegal.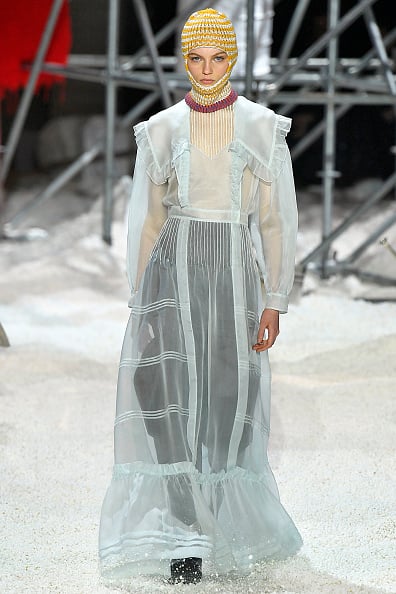 Also from Nanna's tea cosy archives, this beauty was paired with nanna's nighty, circa her wedding night in 1896.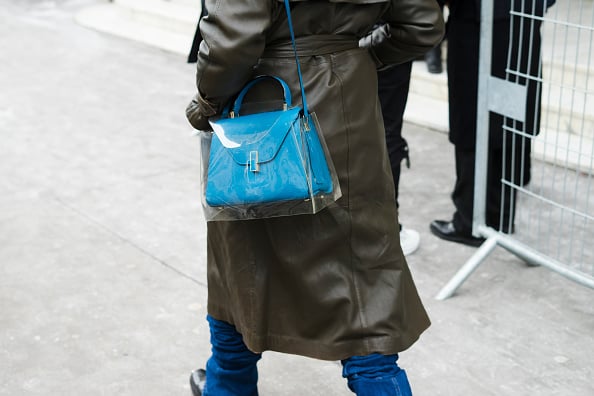 As a level 3 germophobe, I'm actually RIGHT INTO this. No more placing your nice handbag on the ground when you pop into Gloria Jeans for a Chai Latte with extra lashings of cream.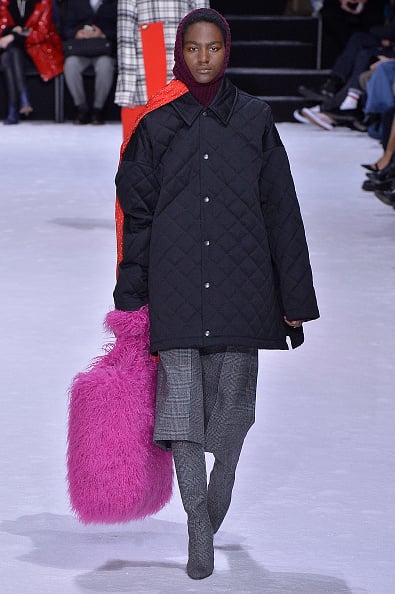 I can see how some people might covet this kind of look. It's so flattering to the figure. And carrying Snuffleupagus' XL-sized hot water bottle gives it that added "je n'ais se quoi".