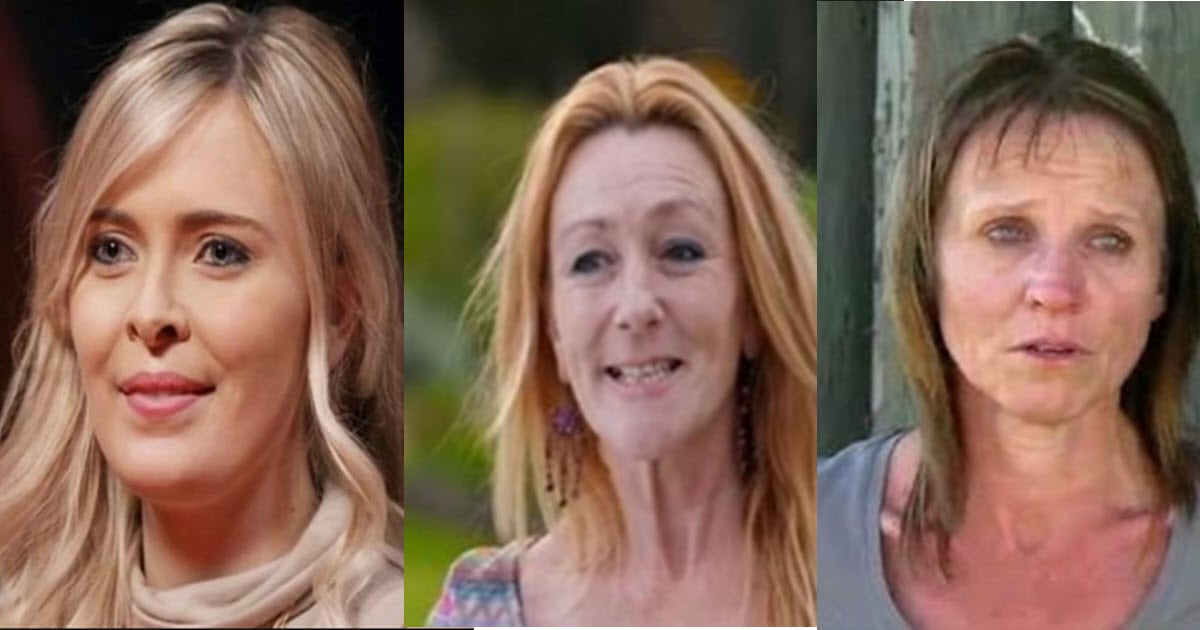 Last week our farm girls endured their first elimination, and like beef cattle to the abattoir, one woman from each of our farmers' groups was eliminated. Well, apart from one.
Matt sent home Anna, Julz sent home Amanda, Lachlan farewelled the extremely keen Kate, Jedd managed not to quote a single line of poetry when he evicted Shanell, and Adam kicked out Bendigo lady Kelsea.
I literally don't recognise any of their faces except for Kate, and that's only because she defined herself by exuding stalker vibes from the very beginning. Who knew that wouldn't work?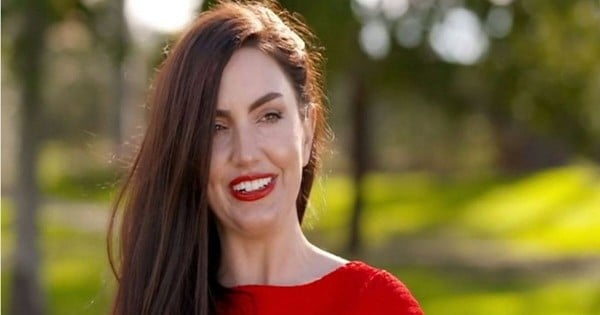 Since one of his chicks already pulled out before the farm-stays began, Lance didn't have to eliminate anyone last week, though Karen is on the verge of sending herself home (it's unclear if this is due to Lance's handsiness).
Now, the chastened women realise this isn't all cow-pat fights and sheep-dagging: there's real love at stake here.
In Tumby Bay, South Australia, 33-year-old Julz takes his three remaining sister-wives on a date involving Segways that was clearly planned by a Channel Nine intern.
Love TV? Need to hear more behind-the-scenes secret? Listen to The Binge with Rosie Waterland, here:
Next, Julz takes beautician Alex, 29, on a date that doesn't involve any dumb machines but does involve a flock of very tame lorikeets.
"She's a happy-go-lucky girl who calls a spade a spade and what you see is what you get," says Julz of Alex, in a stream of utterances so cliched even the birds could think of something more original to say.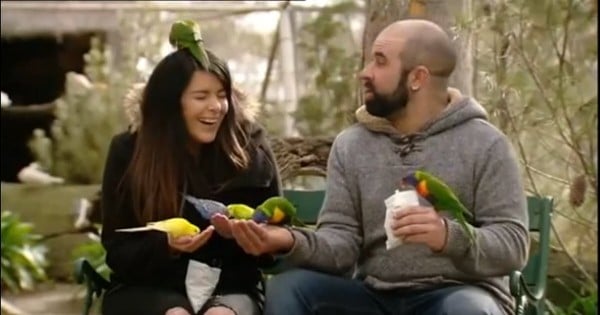 Victorian "country cutie" (ugh) Adam takes his remaining women for a cooking class, obviously to help him discern which will make the best farmhouse cook. Smart, CC.
Sydney girl Hayley, 29, picked by producers/editors from the beginning as the big fave, is finding it difficult to "open up" (read: is jelly of Taryn). Why on earth would she find competing with other women for a guy she just met upsetting?!
Jedd, 37, the oyster farmer (not a thing) from Coffin Bay eliminated lovely Shannell, the only woman he's taken on a date, which must've stung.
He's chosen Sydney photographer Kerry, 31, for his next one-on-one date, which could just be her death knell.
They go to the beach with Greg (the dog) and she takes some photographs of man and hound, saying she "loves to do photography" which is handy, considering her chosen career.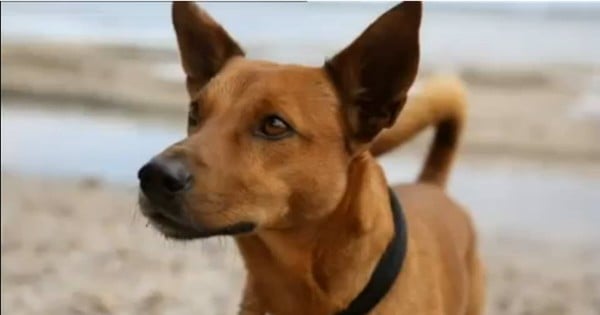 Greg is the best thing about this show by a country mile.
Over in the Pilbara, it's all red dust and hard yakka. Matt's making the April, Amelia and Gabrielle help him unload a bunch of cows from a truck, which appears to have resulted in yet another shit-on-face situation.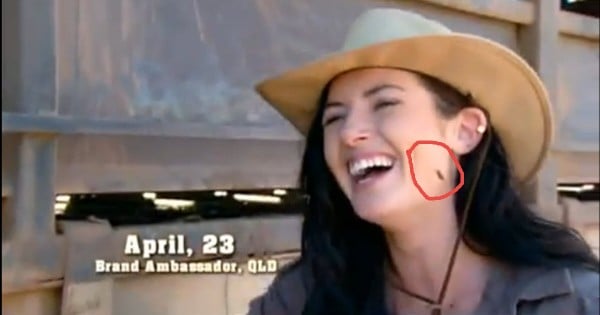 "You sort of have to compete for attention," says Gaby, who didn't enjoy cattle-unloading quite as much as the other two reckoned they did.
After cattle unloading, Matt takes his three lady-suitors to cool off in a billabong (lake? creek?), giving them all an opportunity to show off their meaningful torso tatts.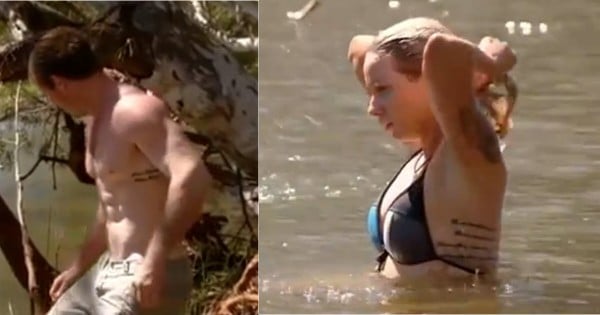 Afterwards, the four share a romantic picnic in which they discuss what they'd do "in a muster situation". Excuse me while I loosen my collar.
Gaby is worried she's hung back too much and as a result has fallen off Matt's radar so she asks him to go for a walk with her ALONE.
She wants to show him she's "deeper" than she appears so she cries in front of him and mumbles and then they make out loudly.
Matt professes to be "lost for words" after this but it could be he wants the cameras to leave until his boner goes away.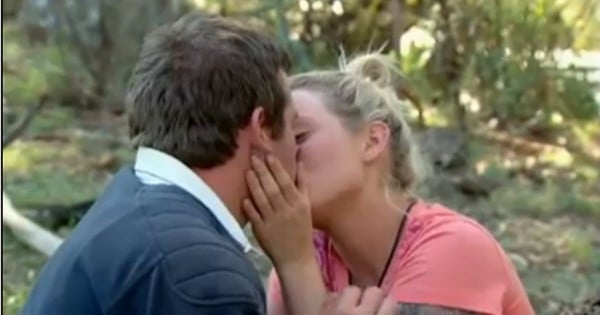 Reality-TV personality/farmer Lachlan decides to take his three remaining ladies to a day at the races with — GET THIS — his mates.
"The Mates" are clad slightly less eccentrically than Lachlan (no patterned shirts or pastel sports jackets), but that's only because they're not reality-TV personalities.
Jess, a rose between to bald thorns, is wondering what the hell she's doing.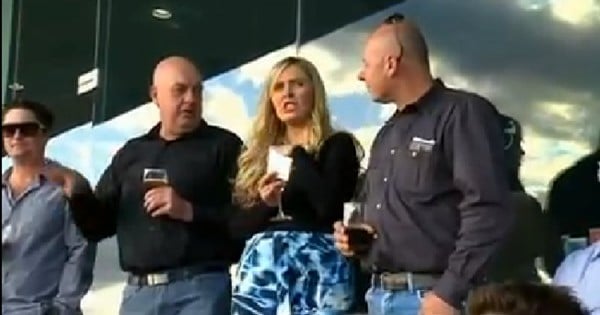 She had a date with ol' Lachie yesterday and "sparks didn't appear", according to her.
The Mates approve of Kelly most particularly but their take on things — "they're all nice girls" — isn't particularly helpful.
Up in Rockhampton, Lance the lovelorn cowboy has taken his harem to the rodeo.
He introduces them to his mate Rob, who's tasked with educating them on the art of rodeo. "He says, 'I wanna get a wife here,' so we gotta see which one's interested in what we do," Rob, a meataxe of a man, tells us.
"This size of those animals is just amazing," Lisa says thoughtfully. "I wouldn't want anything that big and wild between my legs!"
She is ever so pleased with herself. Again, these two are made for each other. Only Lance would find that joke clever and risque. I demand they marry and make everyone uncomfortable with their physical attraction.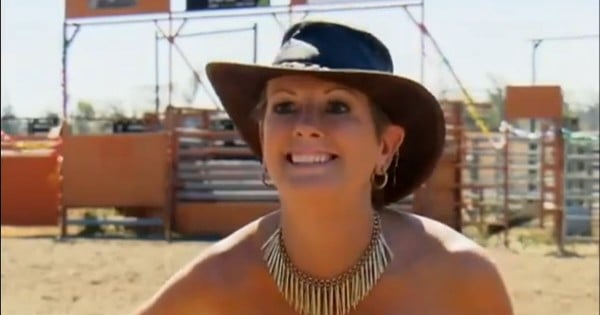 Next, Lance takes to the ring on a horse, but Lisa's a bit disappointed she didn't see her man atop a bucking bull, while Karen's still having major issues with possibly deeply disliking Lance.
WATCH Karen penning her break-up letter here. Post continues after video…
Back at the CC's cooking class, he is suitably impressed with the girls' cooking efforts and over lunch, they discuss love. Like, what is love? And have you felt it before? And other such teenage diary things.
"I want to miss someone so much that it's unbearable. That's important to me," Adam says, to the sighs of the women. It's not clear where he imagines the object of his affection will be. Jail, maybe? Or on an extended cooking course at Le Cordon Bleu in Paris?
Following their lunch, Hayley gets the Country Cutie™ on his own to tell him about her feelings. Touching music plays as she explains.
"Hayley certainly doesn't seem like someone who would have trouble with confidence, but once you get her own she starts to second-guess herself," he says, which is the exact opposite of what she's just told him. She feels under-confident when the other girls are around and can't connect with him.
They hug but she's been foiled and the tears don't lead to pashing.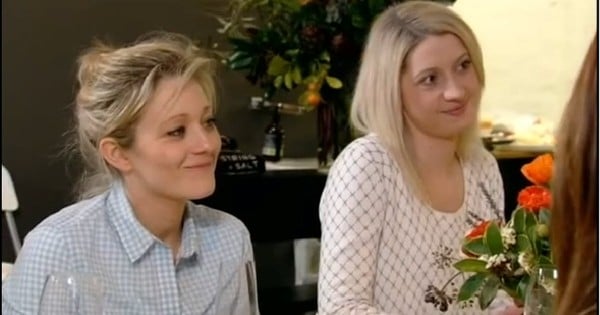 After his man-and-dog photo-shoot, Jedd takes the women to a winery. Now THIS is a date.
He hopes good food and good wine will get the girls talking about what they really want and forget he's asking them to live somewhere called Coffin Bay in a watery grave with him forever.
Despite being on a dating show called Farmer Wants a Wife, Samantha has only just clicked what's going on here. "He wants to find a soulmate, and I definitely want to find a soulmate, a partner in life."
They go for a walk together sit on a picnic rug to talk about FEELINGS. Next, and pay attention any wannabe pick-up artists, he tells her she has a booger in her nose, then kisses her. She seems fine with this turn of events.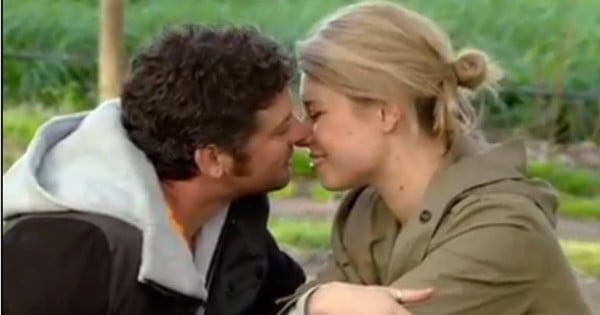 Surprisingly, an outback rodeo didn't make Karen want to stay up in Qld with Lance. "Karen was exactly what Lancey was looking for," says the forlorn Lance.
Alex will forgive Lance speaking in the third person this time, but only because he's just received a rejection letter from Karen.
"One of my favourite little ladies, she decided that the whole thing was too much for her!" OK, forgiveness gone. RUN Karen, RUN!!! "Karen? Little princess! Little rip-snorter! She was my favourite!"
Oh god, now she's at it. "It's time to focus on Karen," says Karen.
This is the second woman Lance has lost but something tells Alex not the last.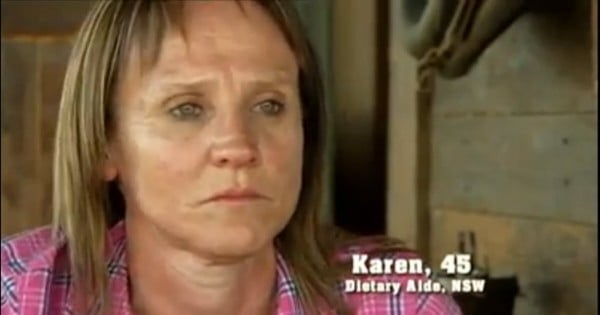 The next day, everyone's feeling a lot of feelings, again.
Jess, 24, tells Farmer Lachie about her particular feelings, which are that she's not interested. Like, not remotely.
"My gut instinct says to walk away," she says. "The love that I'm after isn't there."
Wow. Is this a record? So far, three women have chosen to remove themselves from the competition. I cannot wait to see who gets the hell off the farm next week.
Till then, country cuties!