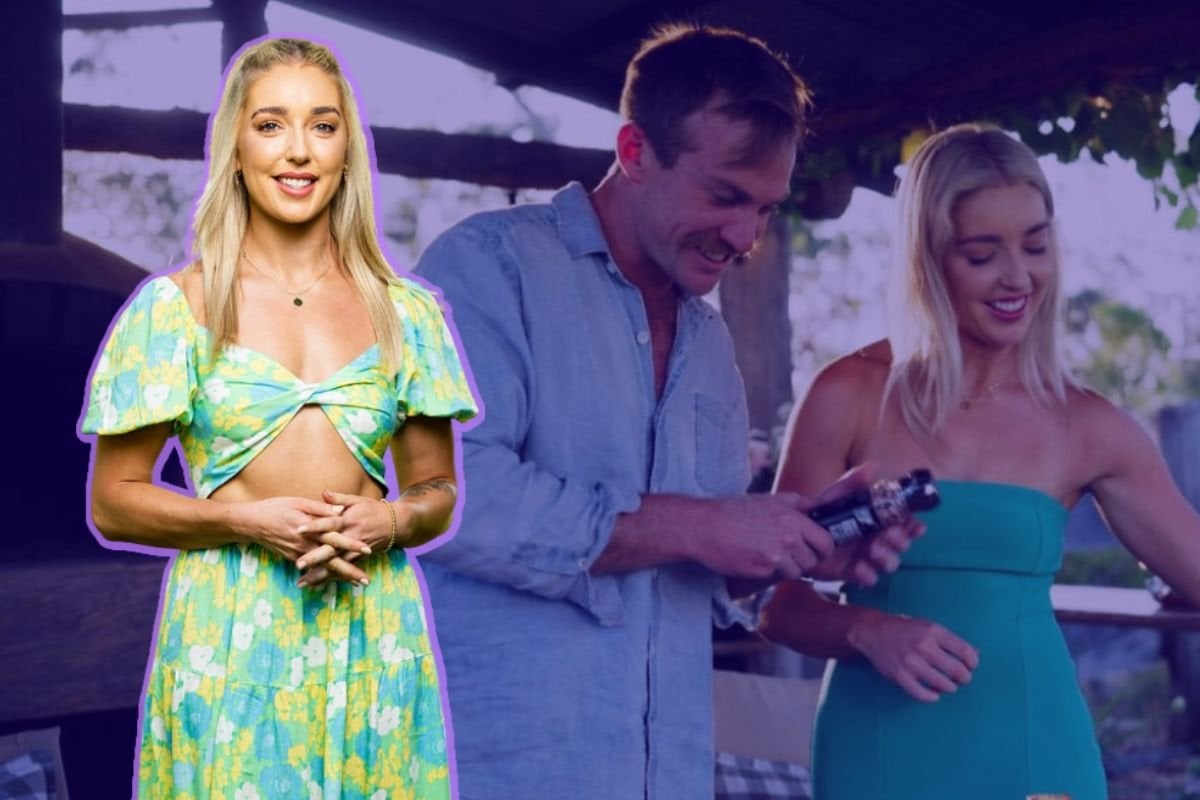 Lorelei Bates had her heart broken on TV this week.
The 26-year-old from Queensland was rejected by Farmer David on Sunday night. A rejection that actually caused her to faint.
Speaking to Mamamia, Lorelei said the last few days have been "full of tears."
"He broke the news that it wasn't me and I fainted. At that moment, I don't even remember collapsing. I don't remember anything I said after that – and from that moment we were pulled apart. I have had no contact with David," she said.
"I really wish that he had reached out just to even check in to make sure that I was okay. I just thought he was kind of the guy to do that."
Watch the Farmer Wants A Wife season trailer. Story continues after video.
In the five-month lead-up to the episode airing, Lorelei said she has felt an overwhelming sense of anxiety around how the episode would be received.
"I kind of just took a step back from everything, I didn't want to talk to anybody, I was very heartbroken. I met my brother and spent time with him and his friends, [because] they didn't know what had happened."
Unfortunately for Lorelei, there had been very little closure following the ceremony. She was basically taken to the car after fainting only to be driven away, never to see or hear from David again.
"I see it from his point of view, reaching out to the person that could have been the one, in front of her [Emily]. Like, how would that make her feel as well?"
Lorelei admits it's been an incredibly tough time for her.