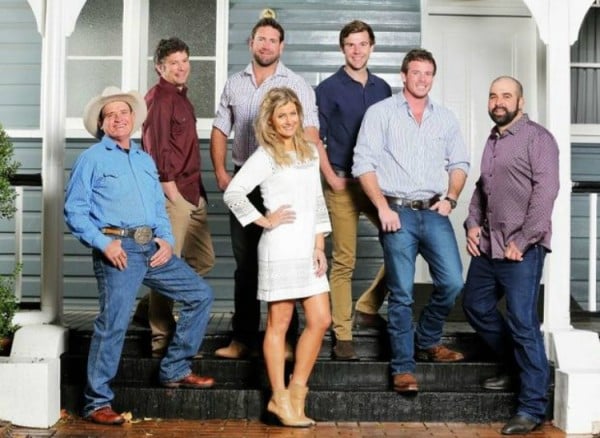 As tonight's grand finale of Channel Nine's hit show Farmer Wants A Wife looms near, we're reminded of just how real the feelings of the men and women involved in the series are. Because you can't fake a love like that, people.
The Courier Mail is reporting that one of the female contestants has said the show completely "destroyed my life."
In case you're not in the loop, the show watches a collection of true blue Aussie farmers go on multiple dates with a bunch of true blue Aussie women, slowly booting them off one by one, before deciding on one beauty to marry. Or go on a few more private dates with. This female contestant, who is anonymous but we can guess was one of the ones sent home, continues.
"It was so cold after everything that we had experienced. He led me to believe that I was going forward with him. I was hurting really bad," she said.
Another contestant spoke out about the show, saying that she was left "numb" after her date with one of the farmers ended in disaster, and ultimately, a trip back to the city for her. After all, these women are putting their hearts on their sleeves only to be strung along and kicked to the ground just when they think things are going swimmingly.
Folks, #realitytelevision.