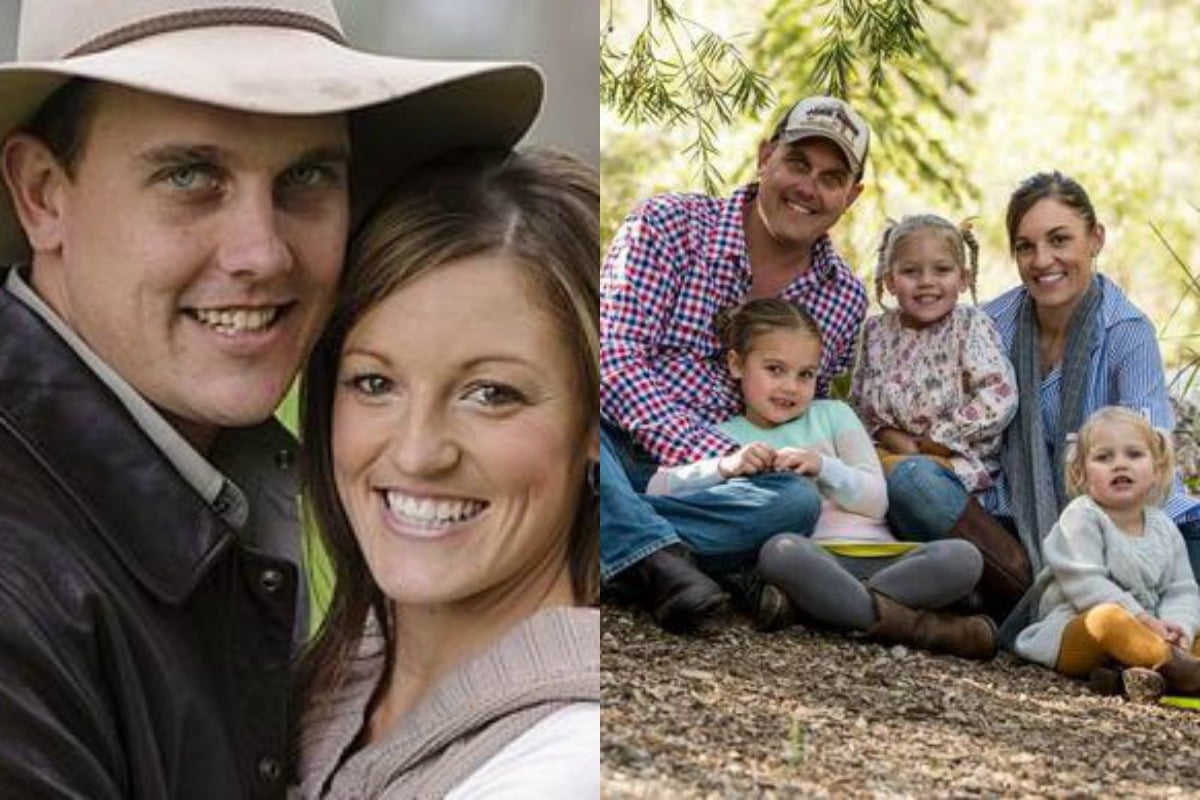 Feature Image: Channel Nine and Townlife Magazine.
Ten years ago, Brad Crane and Stacie Marmion were the fairytale couple of Farmer Wants A Wife's fourth season. The attraction between them was so immediate and so strong that they moved in together while their season was still being filmed.
"You know how we did the whole 'come home and meet the parents' thing? He stayed that night and never left," Stacie tells Mamamia. "He moved in with my dad and me from that day."
Brad had been living in Lithgow, NSW, while Stacie was from nearby Bathurst. After their wedding in 2010, they decided to start their married life in a new town.
"We went on the honeymoon, 17,000km around Australia. We camped for two or three months and we town-hunted as we went."
They found a property they loved in Gunnedah, NSW, and bought it. Then came three gorgeous girls: Darcie, now six, Bobbie, now four, and Frankie, now two.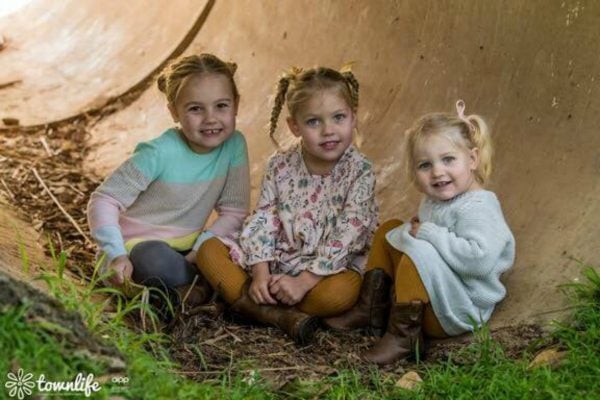 "I asked for one more the other day and Brad booked himself in for the snip!" Stacie laughs. "So that's out of the question."
"Brad loves his little girls. But I think that's us done."
The Cranes have created a beautiful family. However, like so many farmers, they've been hard hit by the drought.
"The drought's pretty much knocked us for six," Stacie reveals. "We've had a good two to three years of it now. The start of this year we had to sell all our cattle.
"We've even lost dirt. Once all the ground cover went, we had these horrific winds and dust storms. They've taken away topsoil. It's going to take years and years and years to recover. There's certain patches I can't even see coming back."
Still, Stacie says they're lucky, compared to some farmers. Brad is an electrician by trade, and they've been running a contracting business.
"We've had that as a side income, so that puts us in a better position. These old blokes that have had farms for generations and generations, they've got nothing."
She says their three daughters "keep us going".
"People are getting down in the dumps and depressed with it all – and trust me, it is bloody depressing out here at the moment – but you can't do that when you've got three little kids. You soldier on."