We're getting right into the pointy end of the competition here — and that is not a euphemism.
This week, cruelly, the farmers get to go on 24-hour date somewhere luxurious, with rope swings and drinks in coconuts — but with only one of their harem, which have already been much reduced to just two.
As Sam McClymont reliably informs us, the farmers are preparing themselves for their most "romeeeeeeeentic dates" yet.
Here's how I see it going down: farmers will either take the woman they've decided on for this one last hurrah, OR, they'll take the woman they're not going to choose in order to get a little extra lovin'. Cynical? Me?
At Country Cutie Adam's (aka the pash-denier), blonde Haley and brunette Taryn are sitting eating breakfast together in a frosty silence. He thinks he should probably get to know them in case one of them is his future wife. Good plan, CC.
He asks Taryn to join him on today's one-on-one 24-hour date, which causes Haley to make a face she's been making a lot recently. It's kind of expressionless except her eyes are screaming.
Taryn is hopeful the CC will finally give up the lips this date, but she really shouldn't pressure him. Kissing is a gateway drug.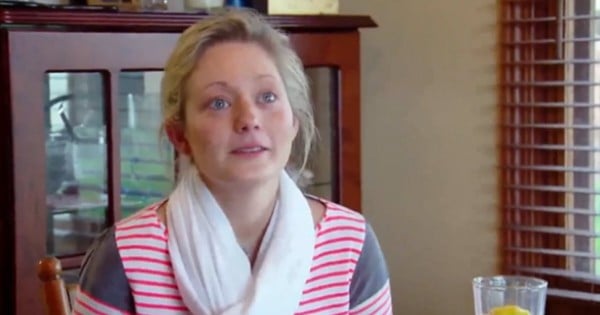 Down in South Australia, all-round good bloke Julz has asked Alex to be his 24-hour lover, and Melanie is pissed. She physically moves away from Julz so he can't kiss her cheek goodbye, while Alex really rubs it in. "Sucks to be you! Have fun in your pyjamas," she taunts.
Shellfish procurer Jedd emerges from Coffin Bay to take Samantha, who makes him feel things deep in his pants, on his last date.
Ol' unlucky in love Lancey has chosen Lisa as his date, and Matt has chosen the raven-haired "brand ambassador" April.