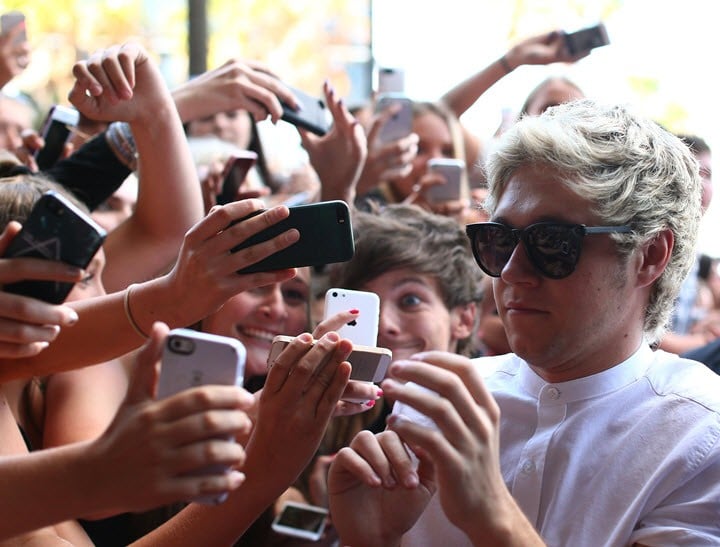 Ever looked at those girls sweating and sobbing outside a One Direction concert and wondered what the hell they're thinking? This is what they're thinking.
Five years ago, my mornings looked something like this.
5:00am – Wake up. Check Twitter. See if celebrity was online. Start spamming the shit out of his Twitter until such time when I decided he wouldn't notice my tweets among the hundreds of thousands of others and give up.
7:00am – Get ready for my day. Meet up with a friend who had the same problem. Waste the day planning when we would eventually meet said celebrity, marry them and spend our lives eating caviar and drinking Dom Perignon.
And then I'd go to sleep and repeat.
Hi, I'm Julia, and I'm a recovering celebrity-obsessed fan girl. I was that person who would spend hours of every day stalking – via social media – a celebrity's every moment. I went so far as to cut friends off who liked the same celebrity, because we both couldn't have him. Hell, once I even wrote and filmed myself rapping to win a competition to meet him. I didn't win.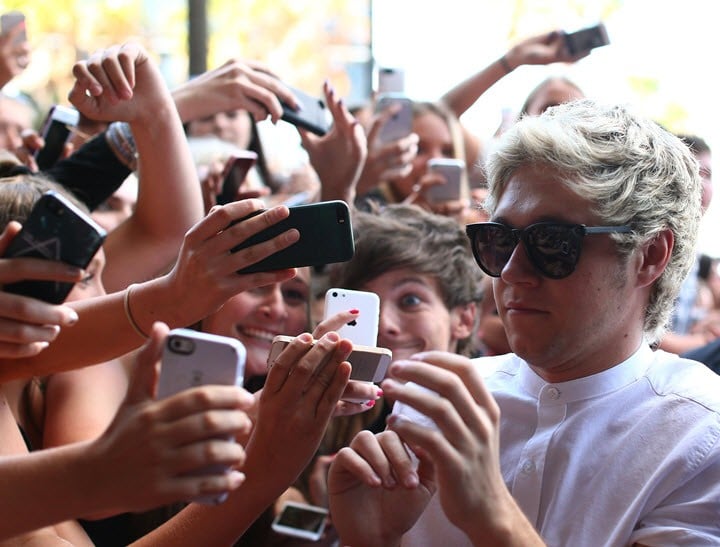 It's a serious problem. And, while I have moved on from this certain celebrity, who's to say I haven't focused my attention on another few in the five years since? (You're right, I have).
Related: These celebrity impressions are masterful.
Fan girls are a force to be reckoned with. They are a group that can completely ruin or enhance a celebrity's image. For example, Lady Gaga's fans are all about empowerment, expression and individuality. One Direction's are about Harry Styles' hair and a sheer hatred for Taylor Swift. But the 2015 fan girl is very different to those who obsessed over The Beatles or Neil Diamond. Those days you could write a letter to your favourite celebrity, maybe go to their concert, possibly see them on television. Now you can quite literally spend hours consumed in their world. Instagram. Snapchat. Facebook. Twitter. YouTube. The communication channels are endless, and that just makes it easier for fan girls to be… well, fan girls.
For me, the height of my addiction was 2010. I remember crying when I finally saw him on stage for the first time, literally jumping into the arms of his security guard because I thought it was the closest I'd ever get to said celebrity, and sending him and his non-famous friends disgusting, vulgar messages online to stand out. I didn't care. I just wanted to be noticed.