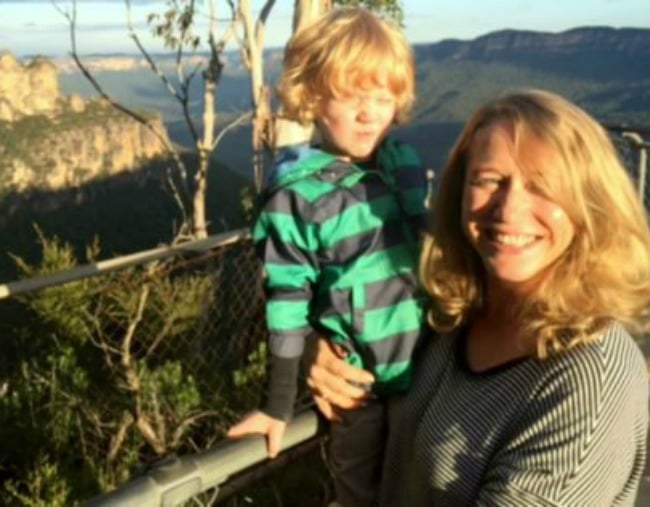 There's something about school holidays no-one ever tells you – just when one finishes, another one comes along.
I don't know about you, but it was Christmas five minutes ago and then it was Easter just last week and now it's July and it's winter and I haven't bought a coat yet. Slow down, world, I want to get off.
Which is also what I said the day I took my kids on the World's Steepest Railway.
See what I did there?
Last school holidays, we nailed it. We had a proper adventure. No, we didn't pack off to Fiji, or Europe, or even the warm north. We just took the kids for a couple of days somewhere much, much closer to home – the Blue Mountains.
If you're in Sydney, the Blue Mountains are practically in your back garden. And who wouldn't want a back garden that's heritage-listed, covered in blue-misted gum trees, multi-coloured birds and full of cosy pubs serving excellent pies? That's right, no-one.
So a trip to the back garden it was, and the kids – Billy and Matilda, who are 4 and 7 – were whipped into a frenzy of excitement about going on such a distant and exotic trip with one simple promise: we're going on the steepest railway in the world.
It was all part of an elaborate ploy to get them to do their first proper bush walk on our full day in the mountains and at Scenic World, just outside Katoomba, where you can easily find an Airbnb or stay at a character-filled hotel like the stunning art deco Carrington.
Scenic World, like most of the actual buildings in the Mountains, is perched on the edge of the canyon. You start all your trips in the Mountains at the top looking down, not the other way around. And Scenic World has been working on interesting ways to get you up and down that cliff face since 1945.
One of them - and the hit of my kids' trip - is the World's Steepest Railway. Built on the site of a long, long since abandoned coal mine, the scenic railway has been pulling people up and down that cliff face for a long, long time. These days the carriages are completely closed in and there is Raiders Of The Lost Ark music playing as you set off - you can just imagine how terrifying it would have been to be sliding down this cliff face back in the day, when OH&S wasn't quite so ship-shape.