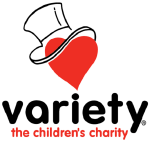 Thanks to our brand partner,
Variety
Putting one foot in front of the other is the most powerful thing you can do. For your heart. For your mind. For your relationships. Especially, with those of your kids.
Walking. Yep. Just free, simple, pull-ya-joggers-on-and-get-outside will change your life.
I'm a mum of four kids under seven. Our house is no busier than yours. I'm like every other mum, craving a little 'me time'. And I got it. It was 5pm, my kids weren't eating their dinner and someone threw a basketball at someone else's head and then everyone started crying, including me. I would've quite liked to have resigned but as you might imagine, there's no HR department in my house, so I pulled on my joggers – said "See Ya!" – and went for a walk.
I walked. And walked. I felt like the Forrest Gump of Australian suburbia.
That walk restored me. My brain. My patience. My body. I quickly figured out that if a simple walk can restore me, then it can restore and replenish my relationships, especially with my kids.
"Walking side by side minimises eye contact which can make it easier for [people] to open up", says psychologist Jo Lamble.
"The conversation can feel more casual and less intense. And then there's the fact that any exercise is good for our mental (and physical) health. Our mood, memory, motivation and energy levels are all improved with exercise."
I tried it with my kids.
We walked in silence. Mostly. In fact, on the first walk, the only things they DID say were:
– "I'm hot."
-"I'm sweaty."
– "But whhhhhhhhyyyyyy are we walking?"
– "Can I have a Bubble O Bill?"
– "Why can't I have a Bubble O Bill?"
A couple of years in, it's mostly silence. Lamble says that's where the magic lies, especially once you're dealing with adolescents.
"Connecting with children can get harder as they grow up, so parents need to find incidental ways to catch up. Going on a walk together ticks all the boxes. You'll probably have a better chance of getting an adolescent out of their room or off their screens if you suggest going for a walk together than by nagging them to get some fresh air and exercise".
If they won't budge, some psychologists recommend getting a dog. It will help the family come together if you go about it the right way, Lamble says. "Having to walk a dog is a brilliant reason to get out there and walk but too many families argue over who has to walk the dog. The answer is to grab the opportunity to walk the dog together with your child or adolescent. Your child may be a little less suspicious about your suggestion to go for a walk if the dog is included!"
And for heaven's sake, as hard as it is, zip it.
"Try not to lecture your child or teen. Make it as pleasant as possible so they want to do it more often," Lamble adds. "Laugh with them. Share interesting stories from your day or week – all the while providing them with the chance to have your undivided attention."
In a world full of apps, plans and glowing screens, the tips to having a better connection with your kids are pretty straightforward. Lamble recommends three simple activities:
Develop family traditions. "Have a weekly games night or movie night – take turns choosing the game or movie and make or buy the food they love so they look forward to it every week, well into late adolescence."
Cook together. "A cooking lesson every week or two" creates a positive energy as you're working on something together and avoiding hot topics.
And best of all: Walk. Now.
Here's the best place to start. Variety Australia need 4500 people to walk or roll a 2km or 5km walk  in Sydney or Newcastle to raise money for kids living with disability this Christmas.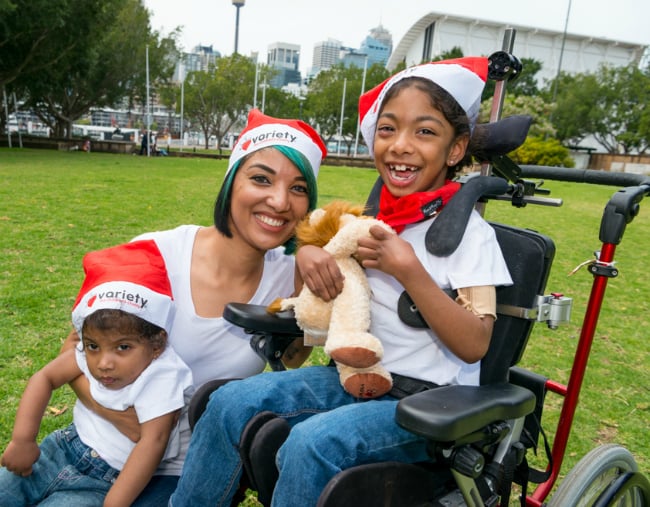 That's the shortest walk. Seriously, you could do that with littlies or with a teenager. Doesn't matter how fit or willing you are, there's no doubt it could be you and your kids. It's also fully accessible for prams, wheelchairs, walkers and even the beloved family dog.
Start a habit and be part of something big. This walk is a life-changing community event for one of Australia's most loved organisations - your walk can actually help those who can't. And once the walking is done, you can enjoy the Christmas village of food, drinks, live music and activities as a reward.
It could be the start of something really big in your own life and the lives of your kids - as well as the lives of others.
The time is now.
Variety's Xmas Walk in Sydney is on Sunday, December 3 (the International Day of the Disability) from 8.30am at Pyrmont Bay Park, Pyrmont.
Variety's Xmas Walk in Newcastle is on Sunday, December 10, from 11am at Speers Point Park, Lake Macquarie. It's $35 for adults, $15 for kids and $90 for a family of four. Register now.
This content was created with thanks to our brand partner Variety.
Walk for kids who can't this Christmas and make a difference in the lives of kids living with a disability. Grab the family and join the Variety Xmas Walk in Sydney (Dec 3) or Newcastle (Dec 10).
A great day out with festive entertainment for the whole family, food and drinks in the Xmas Village, and a chance to make a difference to kids in need.
We'll provide the Santa hat and all you need to do is wear anything red (shirt, shoes, anything!) and run, roll or stroll the fully accessible 5km walk.