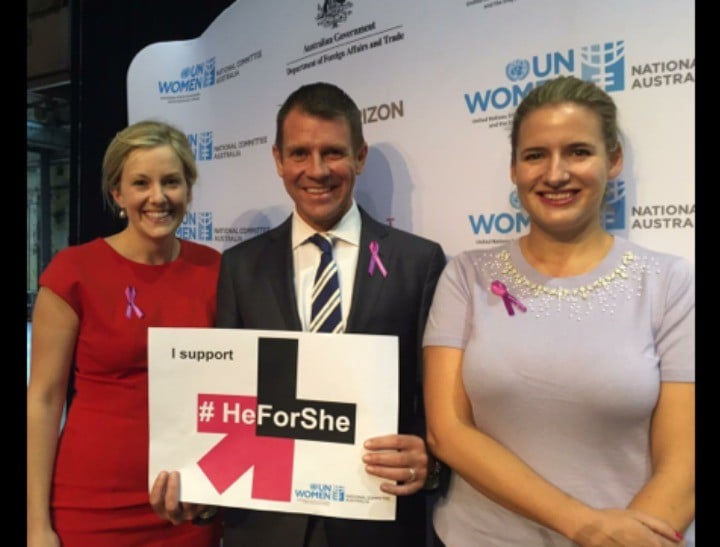 Seventeen women in Australia have lost their lives at the hands of partners or ex-partners already this year.
Trigger warning: This post deals with family violence. Some readers may find the article distressing.
One woman is hospitalised every three hours from domestic violence.
As a society, we know this is unacceptable. As women, we grieve for the suffering of our sisters. As individuals, we want action taken and lives protected.
But these grim statistics also make us feel helpless. Because we seem to be witnessing an epidemic of violence that is getting worse not better. And solutions that are discussed often appear complex, distant or beyond the reach of individuals.
This is why calls for a national Royal Commission into family violence are gaining momentum. We want the scale of the problem acknowledged at the highest levels of our society and we want our institutions to come together to testify to the scale of the issue and to agree on a cure for this crisis.
But we need to think carefully about whether a Royal Commission would truly help us confront and deal with this issue. Royal Commissions can certainly be powerful instruments for revealing the truth. They can force open powerful or closed institutions. They can compel individuals to speak the truth. And they can help unravel complex mysteries.
So what would a national Royal Commission into family violence reveal? It would undoubtedly highlight the extent of the issue. And it would give women who have experienced violence a forum in which they could be recognised and acknowledged. But it may tell us shockingly little.
Read more: A woman never 'invites' or 'deserves' violence. Despite what 1 in 5 Australians believe.
The terrible reality is that family violence is an open wound in our society. We do not need judicial powers to expose the extent of the problem. We do not need months and years of testimony to reveal how society is failing to deal with this problem.
We know what the issues are in Australia. We know where our systems break down. We are collecting better data each year on the scale and scope of the problem. And we have the expertise available to solve it.
What I think we are missing is commitment. The commitment to hear and protect women who have experienced violence. The commitment to provide the necessary resources to our support systems. And the commitment from across society to solve the problem.
We will never solve family violence unless the women who report domestic and family violence are believed and protected. Those who step forward to report violence must never be allowed to be worse off for their actions. Nothing will change while a woman can be more at risk from reporting their violent partner than not reporting him.