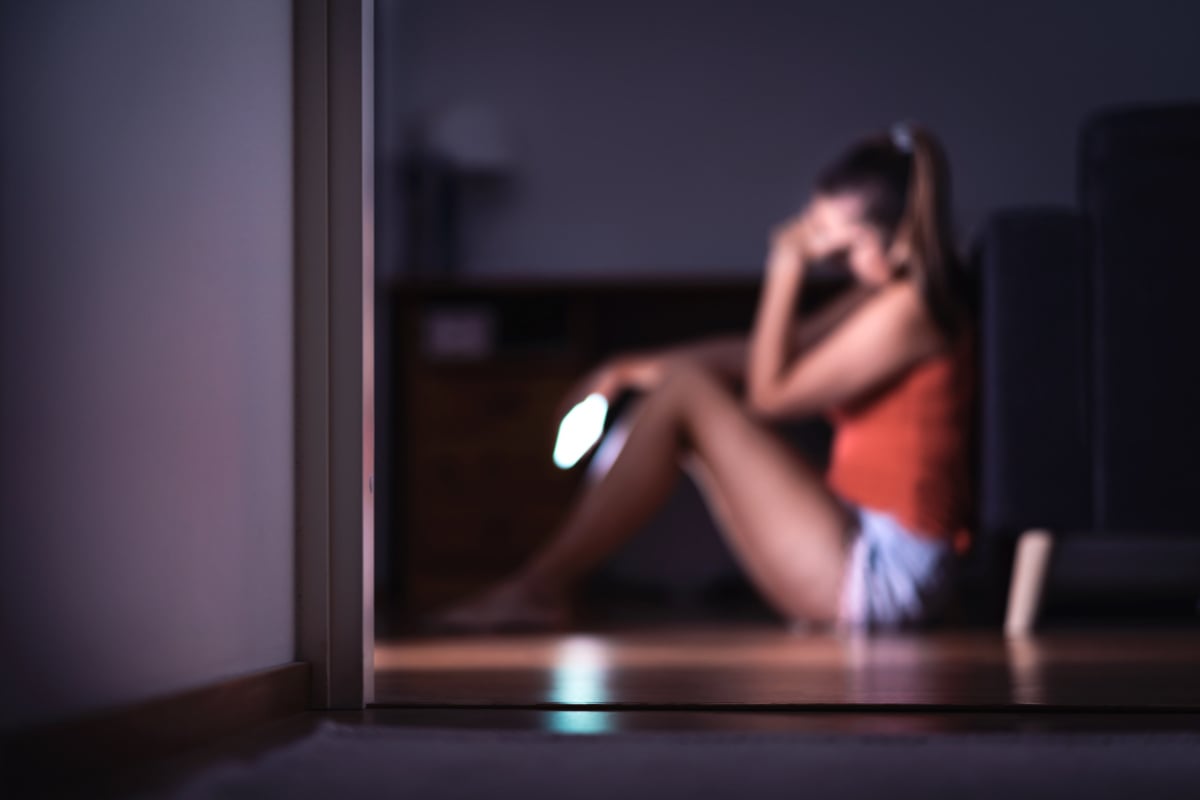 This post deals with family violence and might be triggering for some readers.
"I'm trying to work out what to do before I end up in a body bag but that seems unavoidable right now."
This was one of the first replies this month to my research questionnaire on domestic violence. The participant is a young lawyer in regional Australia who has escaped a coercively controlling relationship, during which she received several murder threats and survived two murder attempts.
WATCH: Women and violence: the hidden numbers. Post continues below.

In the next six months, as coronavirus lockdown regulations bite, she is more terrified of her ex than of COVID-19. This is because she is required to hand over their child weekly to him in order to comply with Family Court orders.
There is no longitudinal research on what happens when families are required by government regulation to stay at home for six months, because it has not happened in living memory.
Victims and their children who live with the perpetrator will be at constant risk.
Victims who have escaped but who have children with the perpetrator, are reporting perpetrators are using COVID-19 as an extra weapon in their arsenal, fearing that the family law system will be hard-pressed to protect them.
Every other person I have surveyed in the past four weeks has reported living in fear of their life – a fear exacerbated enormously under coronavirus isolation regulations. Coercive control generates this fear in victims.
Living with constant threat
Following the publication of my article on Hannah Clarke and her children in The Guardian last month, a dozen women have already contacted me indicating they believe they are at imminent risk of being murdered.
Using the UK Home Office's definition of coercive control – which is a crime in the UK – I have constructed a questionnaire to determine the degree of coercion being exerted on a person. (Coercive control is not a crime in Australia.)
I have also used the eight stages of intimate partner homicide to assess the level of risk of homicide.
The dozen women I have interviewed so far liken their situation to domestic terrorism, in which they are hostages who will spend the next six months trying to protect themselves and their children.
The women report previous threats to kill them by strangulation, shooting or burning. Several have already survived murder attempts by partners or former partners.