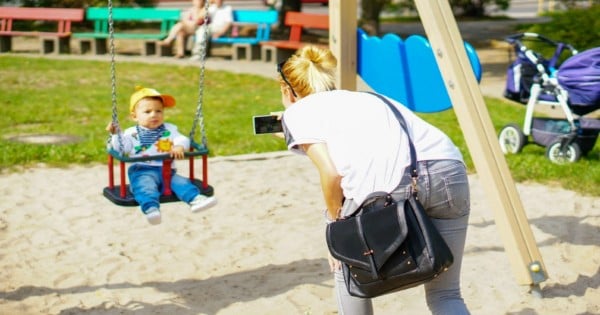 What kind of tech rules do you have in your family?
No phones at the table? No screens in the bedroom?
Are you not yet at the point when you need rules? Are your kids still so little that you can quite easily just offer and withdraw the Ipad when you need to.
(Who wants to play the Peppa Pig game while I have a shower?)
But what about rules for you? Do they exist? Should they?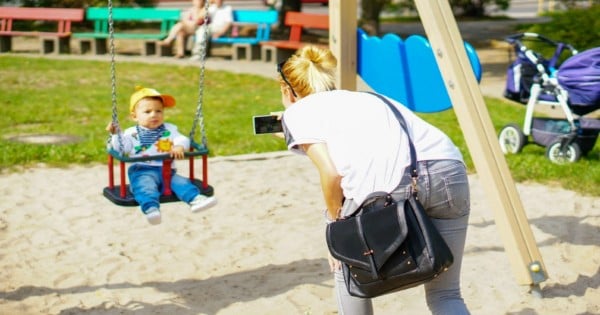 Stop taking photos of us mum. Image via IStock.
It might surprise you to know that our kids actually want rules for our tech use.
Yes, our kids want technology rules for their parents.
If you asked my children I think the first tech rules they would enforce would be more access to my phone for them and less for me - oh and maybe an unlimited app store spending spree.
But maybe I am fooling myself because the facts of this study are pretty hard to stomach for those of us phone obsessed parents. This new study has delved deep into the dark depths of mum-guilt by showing the overwhelming desire for kids when it comes to their parents tech use is for their parents to put the devices down more.
Ouch.
It's ironic isn't it? Study after study has shown that the number one fear for parents of primary school aged children is too much screen time. We worry about the impact of our kids being immersed in the digital world, we worry about it being too often, too much, we worry that they aren't present for real life.