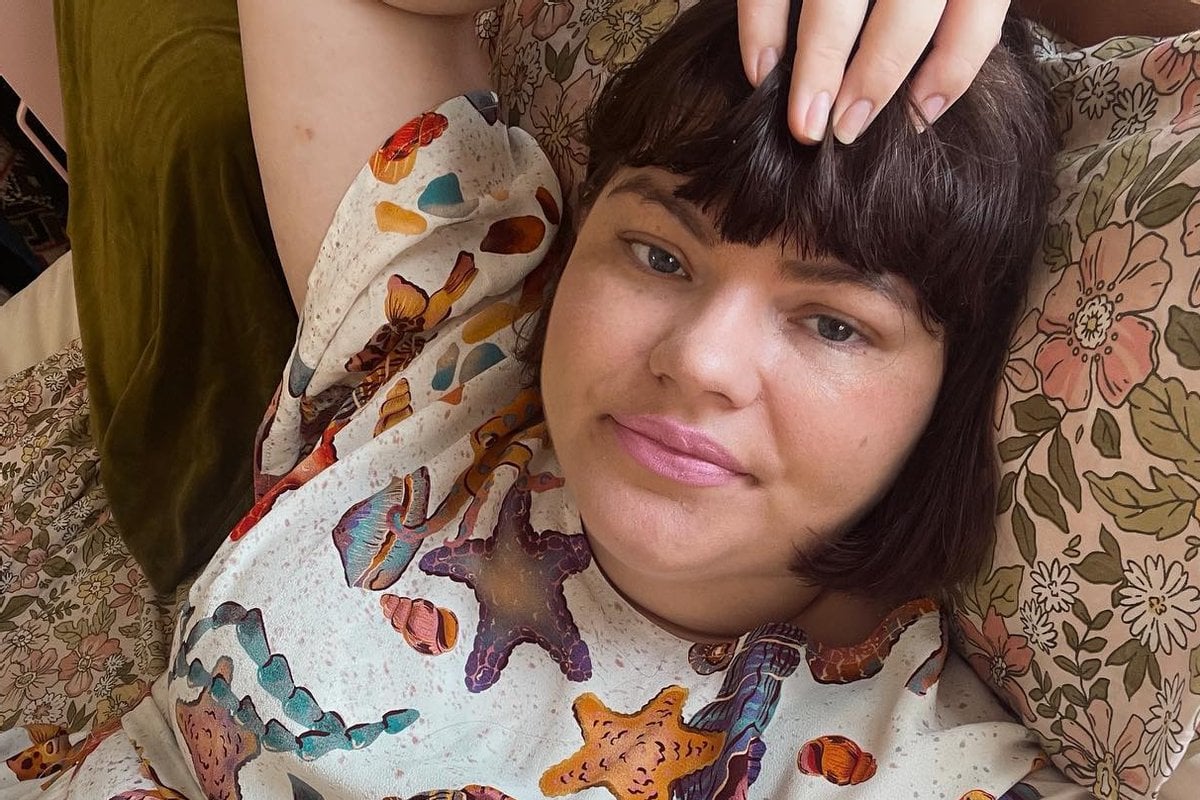 "You should try to lose some weight before the wedding."
I was catching up with a family friend when she offered that advice. 
"I'll be right thanks," I replied swiftly and then we sat in deafening silence. 
Watch: Taryn Brumfitt - I Am. Post continues below.
Like most people I have a few weddings coming up. 
Weddings that have been postponed because of pandemic restrictions that are now suddenly happening, and like most people I have gained weight during lockdowns from less incidental exercise and also because Arnotts keep releasing limited edition flavours of Tim Tams and I live near Messina. 
Gaining weight isn't a good or bad thing it just is. I've worked really hard not to attach emotion to my weight. 
I no longer base my life around diets or wondering how much sugar is in a piece of fruit. 
I no longer use words like 'deserve' or 'earned' when it comes to food and I don't exercise to punish myself. 
I just live my life and eat as many strawberries and treats as I desire and I try to go on regular walks for my mental health. 
Gaining weight this pandemic hasn't led to me feeling bad about myself. 
I still feel attractive, healthy and sexy and while some of my wardrobe might feel a little tight right now, I'm enjoying buying new clothes and I'm fine with the way my body is currently. (Plus, if I ever feel stuck for fashion inspiration I just google Lizzo.)