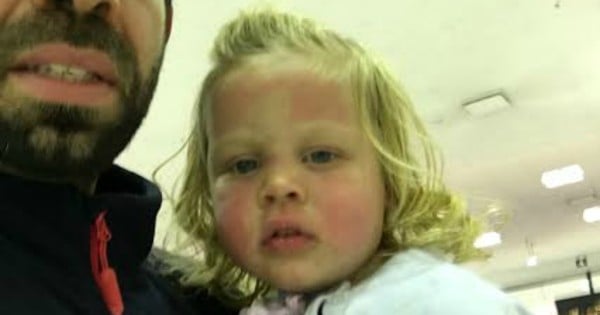 A Sydney family were forced to put their holiday on hold after they were stopped from flying because of a simple case of eczema — but Etihad Airways has described the incident as a "necessary medical delay".
As Michael Anfield prepared to board a flight to London with his two children on Friday night, his two-year-old daughter broke out in a familiar rash which he knew could be easily treated with antihistamine.
On arrival at the Etihad Airways check-in counter however, he said he was told she would need to see a doctor, just hours before they were due to take off.